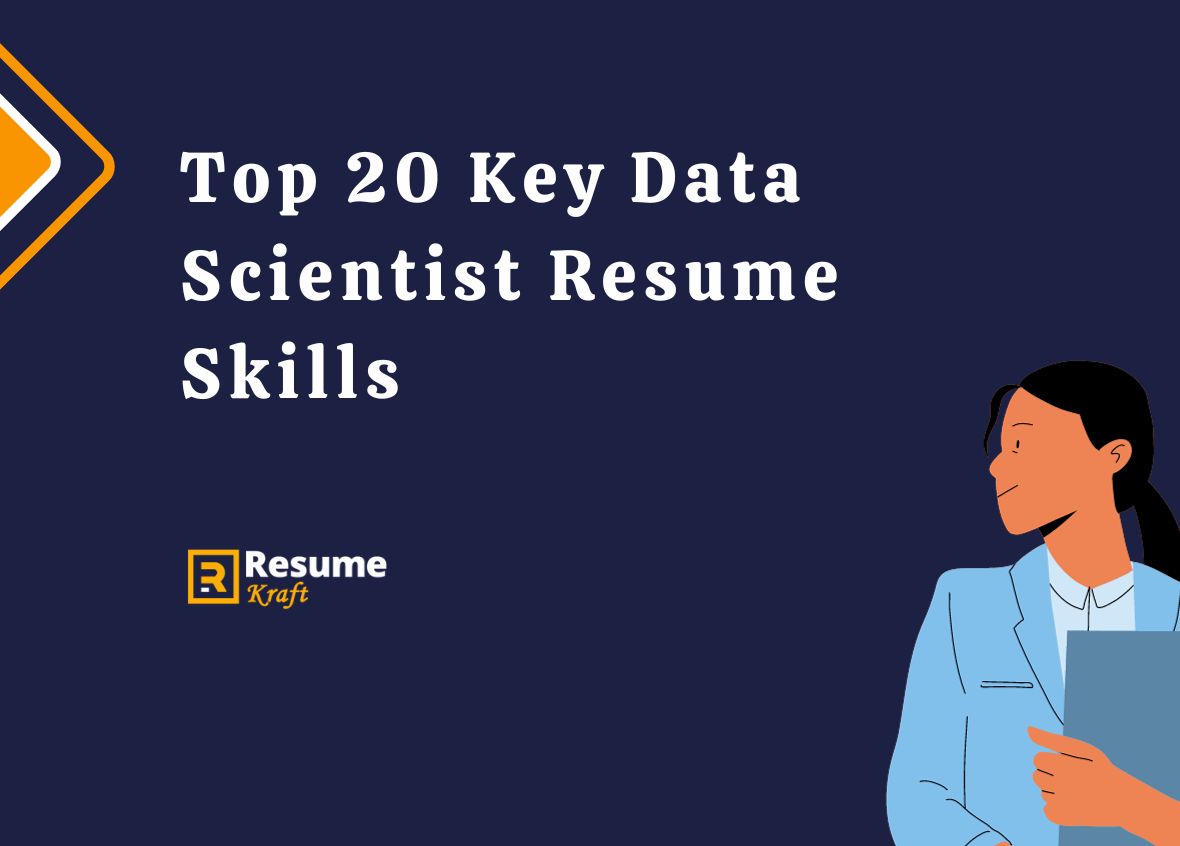 A data scientist is a professional who is responsible for collecting, analyzing, and interpreting data. They use their findings to help organizations make better decisions and improve their operations. Data scientists typically have a background in mathematics, statistics, computer science, and/or information science.
Data scientists typically work in fields such as business, healthcare, government, and academia. They may also work in other industries, such as media and entertainment, where data is becoming increasingly important.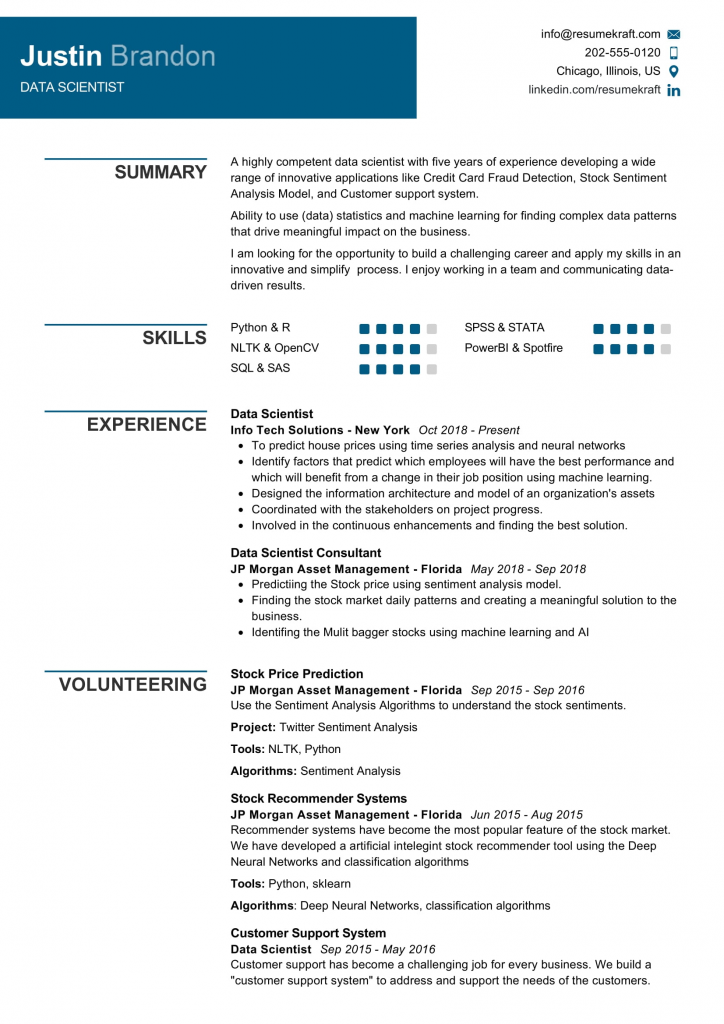 How to list Data Scientist Skills on resume:
The best way to list data scientist skills on a resume is to use a skills section. This section should be placed near the top of the resume, below the contact information. The skills section should be a bulleted list of the most relevant skills for the job.
Points to consider while writing resume skills section:
Use action verbs to describe your skills
Use industry-specific jargon
List your skills in order of importance
Use data to back up your skills
Top 20 Data Scientist Resume Skills:
Data mining
Data analysis
Data visualization
Machine learning
Statistical analysis
Programming (Python, R, SQL, etc.)
Data modeling
Data warehousing
Business intelligence
Reporting
Project management
Communication
Critical thinking
Problem solving
Time management
Organization
Attention to detail
Creativity
teamwork
Curiosity
Jobs That Demand Data Scientist Skills:
Data analyst
Business analyst
Data engineer
Big data engineer
Data scientist
Machine learning engineer
Data architect
Database administrator
Statistician
Research scientist