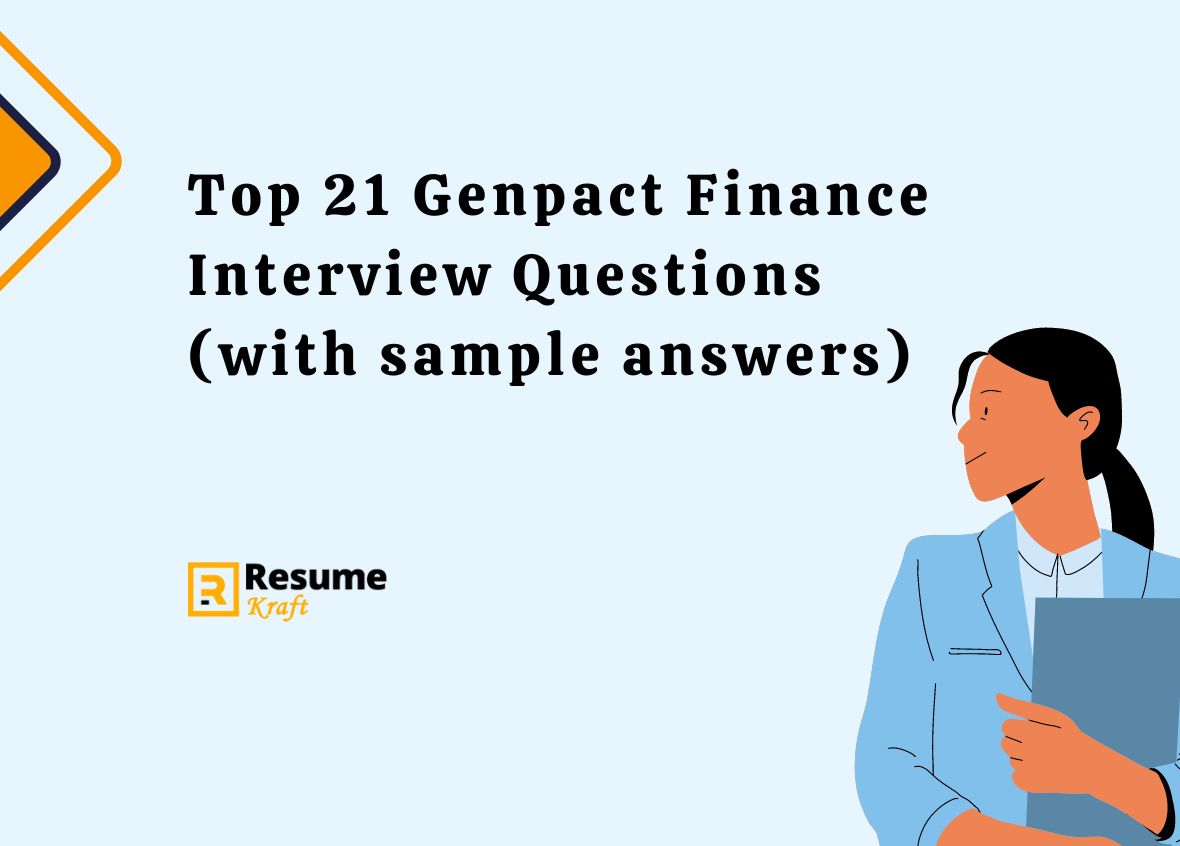 Genpact is a global professional services firm specializing in business process management and digital transformation. The company offers various roles within its financial services sector, making it a coveted opportunity for finance professionals. If you're eyeing a finance role at Genpact, you'll want to come prepared, as the interview process can be quite challenging. In this comprehensive article, we present 21 must-know Genpact finance interview questions to help you prepare thoroughly.
These questions have been curated to cover a wide range of topics, from technical know-how to soft skills like teamwork and adaptability. Whether you're a fresher or an experienced professional, this guide will serve as a critical resource in your interview preparation. So, let's get started!
Top 21 Genpact Finance Interview Questions and Answers
1. Can you briefly introduce yourself?
Starting the interview with this question is common as it helps the interviewer understand your background, skills, and what you can bring to the table.
Sample Answer
"I have a degree in finance from XYZ University, and I've been working for the past three years in ABC Corp as a financial analyst. There, I specialized in cost analysis and had a track record of improving the company's overall financial efficiency by 20%. I'm excited about the prospect of bringing my skills to a dynamic company like Genpact."
Build your resume in just 5 minutes with AI.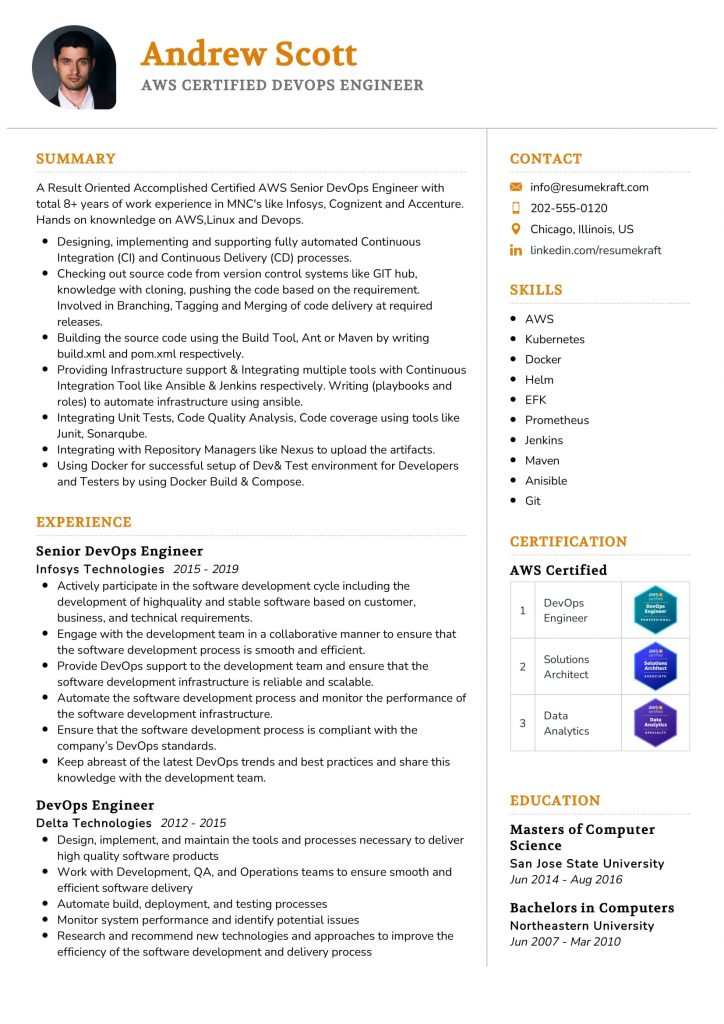 2. Why are you interested in working for Genpact?
The purpose behind this question is to check your enthusiasm and knowledge about the company.
Sample Answer
"Genpact has an impressive reputation for innovation in digital transformation and financial services. I am particularly drawn to the company's focus on continuous learning and development, which I believe aligns perfectly with my career goals."
3. Explain the basics of Financial Modeling.
Financial modeling is integral in finance roles. This question tests your technical knowledge and understanding of the subject.
Sample Answer
"Financial modeling involves creating a representation of a company's financial performance. It's a tool that's widely used for financial planning, business valuation, asset pricing, and risk management. The model is built using historical data and includes assumptions about the future to forecast income statements, balance sheets, and cash flow statements."
4. How do you prioritize tasks, especially when under pressure?
This question aims to understand your time-management skills, which are critical in finance roles with looming deadlines.
Sample Answer
"When under pressure, I list down all the tasks and prioritize them based on deadline and importance. I then allocate time slots for each, ensuring the most crucial tasks are attended to first. I also use project management software to keep track of my progress."
5. Describe your experience with financial software.
Many finance roles require knowledge of specific software. This question gauges your technical proficiency.
Sample Answer
"In my previous role, I used SAP for enterprise resource planning and QuickBooks for accounting tasks. I also have a good grasp of Microsoft Excel for financial modeling and data analysis. I find these tools invaluable for improving efficiency and accuracy."
6. What is NPV, and why is it important in capital budgeting?
Net Present Value (NPV) is a fundamental concept in finance. Understanding its importance shows your grasp of financial principles.
Sample Answer
"Net Present Value (NPV) is the difference between the present value of cash inflows and outflows. It's a critical metric in capital budgeting to assess the profitability of an investment or project. A positive NPV indicates that the projected earnings exceed the anticipated costs, making it a worthwhile investment."
7. Can you explain a situation where you had to analyze complex financial data?
This question assesses both your analytical skills and your ability to communicate complex information simply.
Sample Answer
"At my previous job, I was given the responsibility to analyze the feasibility of entering a new market. I examined various financial indicators like market trends, costs, and potential ROI. After a thorough analysis, I presented my findings to the senior management, who found the insights invaluable for making a data-driven decision."
8. How do you stay updated with industry trends and regulations?
Staying current is vital in the ever-changing financial landscape. This question checks your commitment to continuous learning.
Sample Answer
"I make it a point to read industry journals, follow reputable finance websites, and participate in webinars. I'm also a part of several online finance communities where professionals discuss the latest trends and regulatory changes."
9. Describe a time when you had to work as part of a team.
Teamwork is often crucial in finance roles, where various departments work together for a common goal.
Sample Answer
"In my previous role, I was part of a team responsible for quarterly budget planning. Collaboration was key as we had to incorporate inputs from multiple departments. Through effective communication and teamwork, we managed to finalize the budget ahead of the deadline, ensuring all departmental needs were addressed."
10. How do you handle confidential information?
Handling sensitive information is a part of any finance role. This question assesses your understanding of professional ethics.
**
Sample Answer**
"Confidentiality is crucial in any finance role. I always make sure to store sensitive documents securely and limit access to only those who need it. I also adhere strictly to company policies and legal regulations concerning data protection."
11. What are your career goals in finance?
This question aims to evaluate if your career trajectory aligns with the company's path.
Sample Answer
"In the near term, I aim to become an expert in financial analytics and strategy. Over the next five years, I see myself taking on managerial responsibilities, where I can use my skills to influence business decisions directly and mentor a team of finance professionals."
12. What is a Balance Sheet, and what does it represent?
A basic question to test your understanding of essential financial statements.
Sample Answer
"A Balance Sheet is a financial statement that provides a snapshot of a company's assets, liabilities, and shareholders' equity at a particular point in time. It's a tool that gives insights into a company's financial health and is crucial for investors, creditors, and internal management."
13. Can you talk about a financial project you've managed from start to finish?
This question looks at your project management skills and how well you can see a project through its lifecycle.
Sample Answer
"I once led a project aimed at reducing operational costs across various departments. I started by analyzing current expenses, then identified potential savings, and finally developed a comprehensive plan. The project was successful, reducing costs by 15%, and was rolled out company-wide."
14. Explain the importance of Cash Flow in a business.
Understanding Cash Flow indicates your grasp on the operational intricacies of a business.
Sample Answer
"Cash Flow represents the money coming in and going out of a business. It's vital for operational sustainability. Positive cash flow means the business can meet its short-term liabilities and invest in growth opportunities. Conversely, negative cash flow could lead to liquidity issues."
15. How do you evaluate risks before making an investment?
Risk assessment is integral to any finance role, and this question assesses your approach to it.
Sample Answer
"I use a combination of quantitative and qualitative methods for risk assessment. This includes analyzing historical data, market trends, and using financial models. I also consider the economic landscape and industry-specific risks before making an investment decision."
16. What are derivatives, and how are they used in finance?
Derivatives are financial instruments that are widely used for various purposes, including risk management.
Sample Answer
"Derivatives are financial contracts whose value is derived from an underlying asset like stocks, bonds, or commodities. They're primarily used for hedging risks, speculative trading, and arbitrage. Different types of derivatives include futures, options, and swaps."
17. Describe an instance when you had to make a quick financial decision.
Decision-making speed, especially under pressure, is a crucial trait in finance roles.
Sample Answer
"During an annual audit, we noticed discrepancies that could have resulted in significant financial loss. I quickly gathered my team, reviewed the data, and identified the error. Immediate corrective measures were taken, saving the company both time and money."
18. Explain the concept of Cost of Capital.
Cost of Capital is a fundamental financial metric used in investment decision-making.
Sample Answer
"The Cost of Capital represents the return a company needs to generate for its investors, both equity and debt holders. It's a crucial metric for evaluating new projects, as any potential investment should offer a return higher than the cost of capital to be considered viable."
19. How comfortable are you with data visualization tools?
In a finance role, you'll often be required to represent financial data graphically.
Sample Answer
"I am proficient in tools like Tableau and Excel for data visualization. I find that a well-designed chart or graph can make complex financial data more understandable, making it easier for stakeholders to make informed decisions."
20. What are financial ratios, and name a few you've worked with?
Financial ratios are metrics that provide insights into a company's performance.
Sample Answer
"Financial ratios are numerical relationships between figures in financial statements. They're used to assess various aspects of a company's performance like profitability, liquidity, and solvency. Ratios I've commonly used include Price-Earnings (P/E), Debt to Equity, and Current Ratio."
21. How do you manage stress in a fast-paced work environment?
Your ability to manage stress reflects your suitability for a high-pressure finance role.
Sample Answer
"I find that a well-organized approach to work helps me manage stress effectively. Prioritization and time-management are key. Additionally, I find short breaks and quick walks useful for clearing my mind and maintaining high levels of productivity."
Conclusion
You've now reviewed the top 21 questions you might encounter in a Genpact finance interview. Use this guide to prepare thoroughly, and you'll greatly increase your chances of acing the interview. After all, knowledge is power, and being well-prepared is half the battle won. Best of luck!
Remember to utilize resources like AI Resume Builder, Resume Design, Resume Samples, Resume Examples, Resume Skills, Resume Help, Resume Synonyms, and Job Responsibilities to create a standout application and prepare for the interview.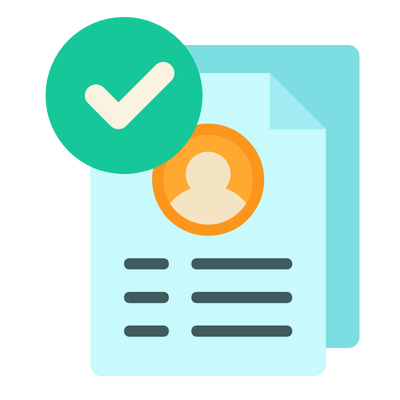 Build your resume in 5 minutes
Our resume builder is easy to use and will help you create a resume that is ATS-friendly and will stand out from the crowd.