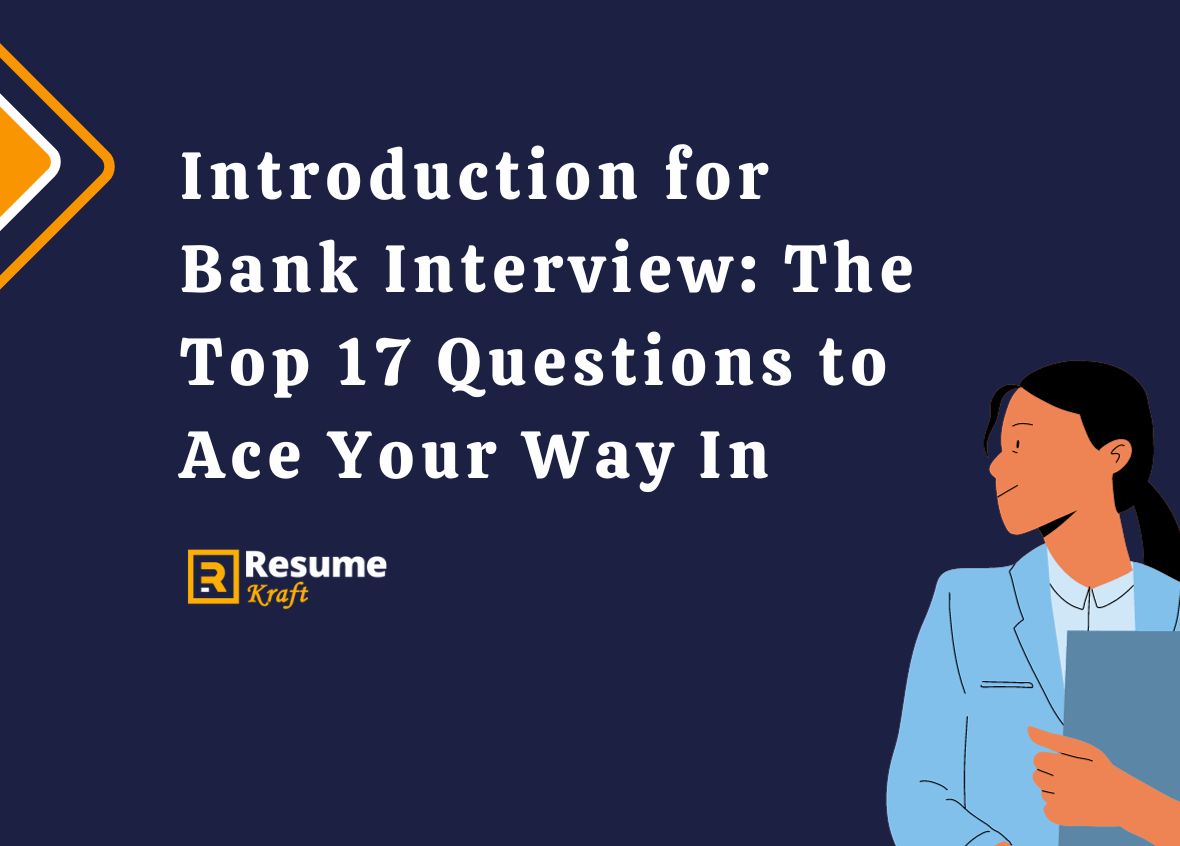 The banking sector is renowned for its dynamic nature, rigorous professional standards, and the remarkable scope it offers for career development. As you gear up to step into this vibrant sector, the first hurdle you'll encounter is the job interview. But worry not; a good introduction and effective answers to interview questions can make all the difference. In this article, we aim to provide you with the ultimate guide to making that memorable first impression and acing the bank interview.
This comprehensive article will cover an array of topics, including the types of roles available, what hiring managers are looking for, and of course, the top 17 questions you should be prepared to answer. Let's get you set for success!
Top 17 Bank Interview Questions and Introductory Remarks
Now that we've set the scene, let's dive into the meat of the article. Remember, the questions below are generalized to fit a range of banking roles; however, they will still offer you valuable insights regardless of the specific job you're applying for.
1. How Do You Introduce Yourself in a Bank Interview?
It's the quintessential first question that sets the tone for the rest of the interview. Your answer should be concise, focused, and should provide a snapshot of your professional background, skills, and aspirations.
Sample Answer
"Hello, I'm Jane Doe, and I have a bachelor's degree in Finance from State University. I've spent the last two years as a financial analyst at XYZ Corp, where I honed my skills in risk assessment and customer relationship management. I am eager to bring my analytical acumen and client-focused approach to a dynamic institution like yours."
Build your resume in just 5 minutes with AI.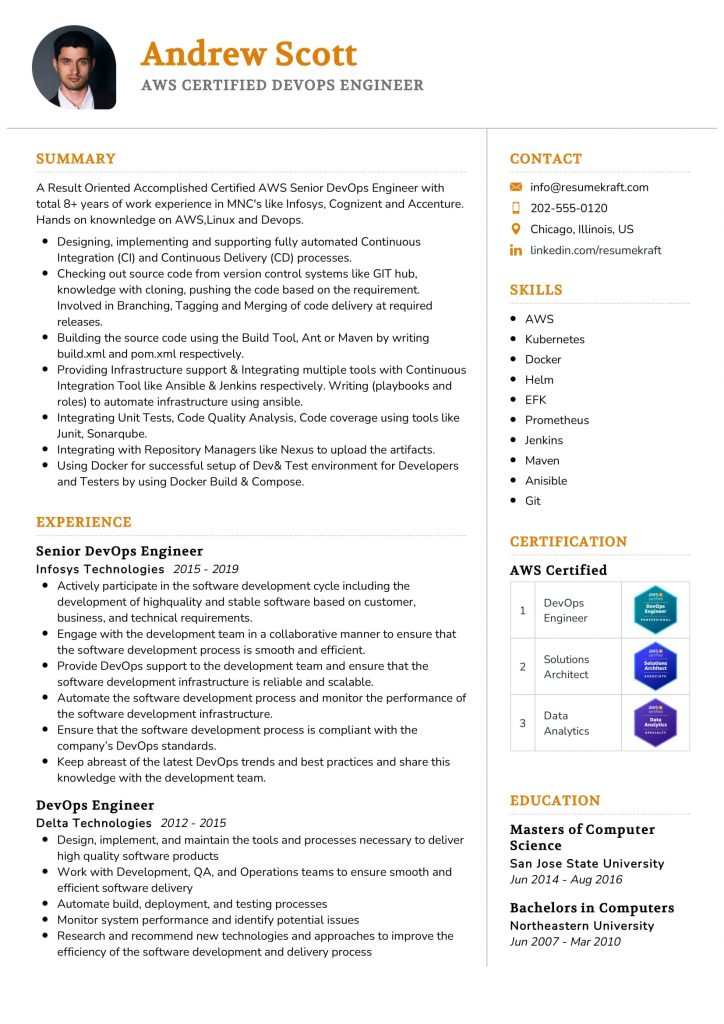 2. Why Did You Choose a Career in Banking?
This question assesses your motivation and enthusiasm for the banking sector. It's crucial to articulate why you find banking appealing and how it aligns with your career goals.
Sample Answer
"I was always intrigued by the financial markets and the role banks play in shaping economies. To me, banking offers a perfect blend of analytical rigor and interpersonal interaction, making it an exciting and fulfilling career path."
3. What Do You Know About Our Bank?
Showing you've researched the institution demonstrates your interest and dedication. Hiring managers appreciate candidates who go the extra mile to understand the organization's mission, values, and contributions to the industry.
Sample Answer
"Your bank has consistently been at the forefront of innovation, especially in digital banking solutions. With a strong commitment to sustainability and community service, it offers an enriching environment for both its customers and employees."
4. Describe a Situation Where You Had to Show Leadership.
Leadership skills are valued in any role within the banking sector. Whether you led a project or managed conflict within a team, your answer should reflect your capabilities as a leader.
Sample Answer
"During my tenure at XYZ Corp, I was given the responsibility of leading a project aimed at optimizing workflow. I conducted a comprehensive analysis, delegated tasks based on team members' strengths, and we successfully improved operational efficiency by 15%."
5. How Do You Handle Stressful Situations?
The banking environment can get pretty hectic. This question tests your stress management skills, which are crucial for maintaining high performance and mental well-being in challenging scenarios.
Sample Answer
"In stressful situations, I prioritize tasks and break them down into smaller, manageable components. I also find that clear communication with team members helps in collectively achieving the goal without unnecessary tension."
6. How Well Do You Work in a Team?
Banking jobs often involve teamwork, where collaborative efforts yield the best results. Your answer should reflect your ability to work cohesively with colleagues and contribute to the team's overall success.
Sample Answer
"I thrive in a team setting, where diverse skills and perspectives come together to achieve common objectives. At my previous job, our team surpassed quarterly targets consistently due to effective collaboration and open communication."
7. Explain the Concept of Risk Management in Banking.
Risk management is a cornerstone in banking, affecting almost every aspect of the business. This question evaluates your technical understanding and its application in a banking context.
Sample Answer
"Risk management in banking involves identifying, assessing, and prioritizing risks to ensure they are in line with the bank's objectives and regulatory requirements. Effective risk management safeguards the bank's assets and ensures long-term profitability."
8. What Are Your Long-Term Career Goals?
Your answer should align with what the organization can offer in terms of career development. It gives the interviewer insight into your aspirations and whether you're likely to be a long-term asset.
Sample Answer
"I aim to start as a bank officer, gaining all-round exposure to banking operations. Eventually, I see myself stepping into a managerial role, where I can leverage my skills to contribute to strategic decisions and mentor a team."
9. Describe a Time You Had to Handle a Difficult Customer.
Customer service can be particularly challenging in banking. This question examines your conflict resolution and interpersonal skills.
Sample Answer
"I once dealt with a customer who was unhappy due to a delay in loan approval. I listened
attentively to their concerns, explained the reason for the delay, and provided a new, realistic timeline. The customer appreciated the transparency and decided to continue doing business with us."
10. Can You Discuss the Importance of Ethics in Banking?
Ethics is the backbone of any banking institution. Your answer should reflect a strong ethical standpoint, highlighting its significance in customer trust and corporate integrity.
Sample Answer
"Ethics in banking is non-negotiable, as it directly impacts customer trust and the institution's reputation. Transparent transactions, confidentiality, and compliance with laws are essential to maintain the high ethical standards expected in this industry."
11. How Do You Prioritize Your Work?
With multiple tasks and responsibilities, time management is a crucial skill in banking. This question gauges your organizational skills and efficiency.
Sample Answer
"I make a to-do list at the beginning of each day and categorize tasks based on urgency and importance. I also allocate specific time slots to avoid procrastination and ensure that I meet deadlines without compromising on quality."
12. Explain the Concept of Return on Investment (ROI).
Your understanding of financial metrics is vital, and ROI is one such important concept. Your answer should display your grasp of financial terms and their applications.
Sample Answer
"Return on Investment or ROI is a metric that measures the profitability of an investment. It's calculated by dividing the net profit from the investment by the initial cost. The ROI is usually expressed as a percentage and helps investors make informed decisions."
13. What Qualities Make You Suitable for This Role?
Here, you have an opportunity to discuss your unique skill set. Tailor your answer to include qualities that are highly relevant to the role you're applying for.
Sample Answer
"I possess a strong analytical mindset, which is crucial for interpreting financial data and market trends. My excellent communication skills enable me to interact effectively with clients and team members alike, making me a well-rounded candidate for this role."
14. Describe Your Experience with Banking Software.
Familiarity with banking software is usually a plus. If you have experience, discuss it. If not, focus on your quick learning ability and related software experience.
Sample Answer
"While I haven't used the specific software that your bank employs, I am proficient in using similar financial software packages. I'm a quick learner and am confident that I can get up to speed in no time."
15. How Do You Keep Up with Industry Trends and News?
Staying updated is essential in the fast-evolving banking sector. Your answer should demonstrate your commitment to continuous learning.
Sample Answer
"I regularly read industry reports, follow influential voices in the banking sector on social media, and subscribe to financial news outlets. I also attend webinars and workshops whenever possible to keep my knowledge current."
16. What Is Your Approach to Customer Service?
This is your chance to display your people skills and customer-centric approach, which are critical in a client-facing industry like banking.
Sample Answer
"Customer service is about making banking a seamless and pleasant experience. I listen carefully to customer needs, provide them with the best possible solutions, and ensure that they leave satisfied, thereby building long-term relationships."
17. Why Should We Hire You?
This is often the closing question, offering you a final chance to sell yourself. Summarize your skills, experience, and enthusiasm for the role, and make it clear why you would be a strong fit.
Sample Answer
"I bring a blend of technical acumen, leadership skills, and customer focus. My previous experience has equipped me with a deep understanding of banking operations and client management. I am passionate about contributing to your esteemed organization and am committed to continuous professional growth."
Conclusion
Nailing your introduction and the subsequent questions is vital for a successful bank interview. This article has armed you with the top 17 questions and quality answers to help you make a lasting impression. Remember, an interview is not just about answers; it's about confidence, preparation, and the ability to articulate your thoughts clearly. Best of luck!
Remember to utilize resources like AI Resume Builder, Resume Design, Resume Samples, Resume Examples, Resume Skills, Resume Help, Resume Synonyms, and Job Responsibilities to create a standout application and prepare for the interview.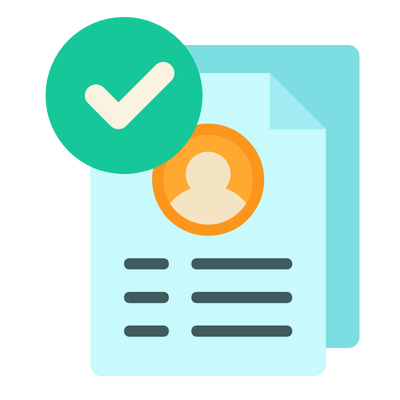 Build your resume in 5 minutes
Our resume builder is easy to use and will help you create a resume that is ATS-friendly and will stand out from the crowd.