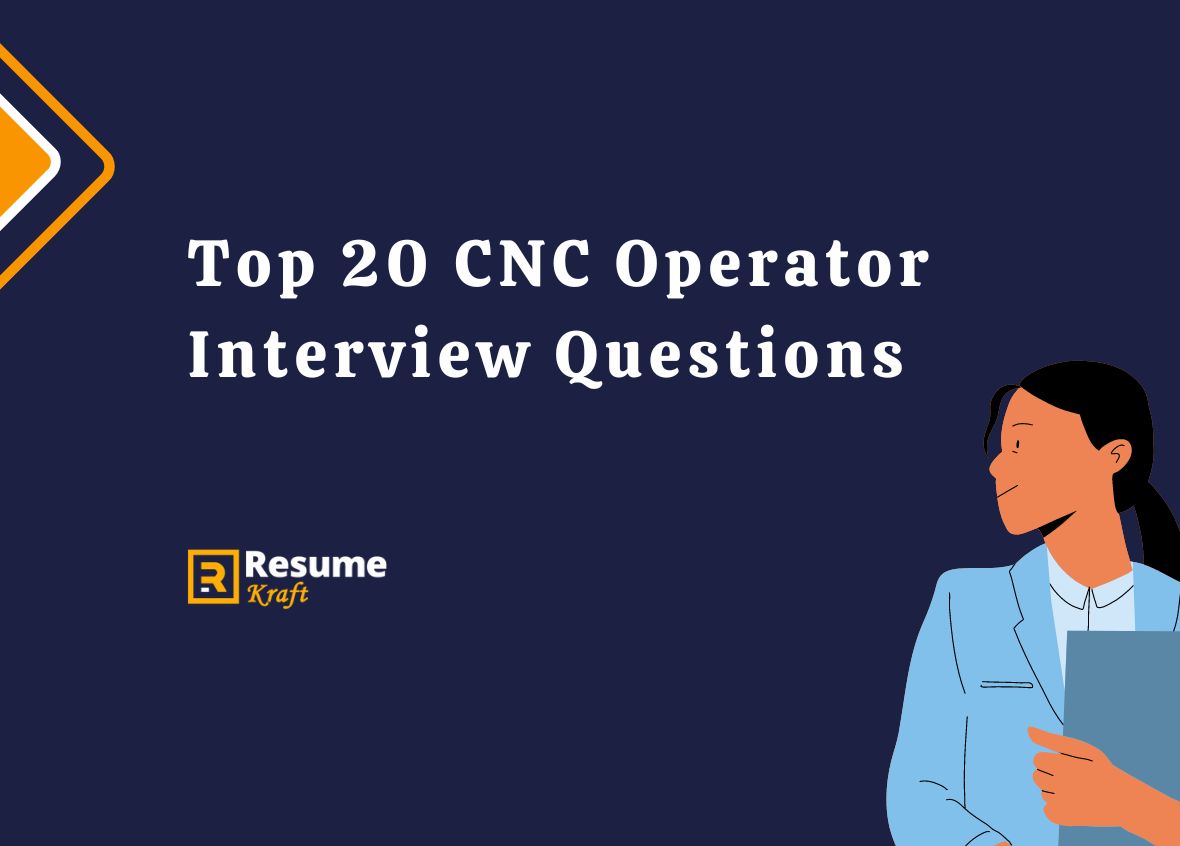 Computer Numerical Control (CNC) operators are in high demand in various industries such as manufacturing, aerospace, and automotive. These skilled professionals are responsible for overseeing machinery that cuts, shapes, and assembles materials like metal, plastic, wood, and even composites. If you're looking to break into this field, acing your job interview is a crucial step. This article aims to prepare you by listing the top 21 CNC operator interview questions, along with insightful explanations and sample answers.
Securing a CNC operator role is more than just about technical know-how; it also entails demonstrating your understanding of safety protocols, problem-solving abilities, and even your soft skills. Let's dive in and set you up for success in your upcoming CNC operator interview.
Top 21 CNC Operator Interview Questions and Answers
1. Can you explain what CNC stands for and what it is?
This is a foundational question that checks your basic understanding of the field you're aiming to enter.
Sample Answer
"CNC stands for Computer Numerical Control. It's a technology where computers control machine tools to perform various operations like cutting, milling, or drilling. The primary advantage of CNC machining is precision and high repeatability, allowing for mass production of complex parts."
Build your resume in just 5 minutes with AI.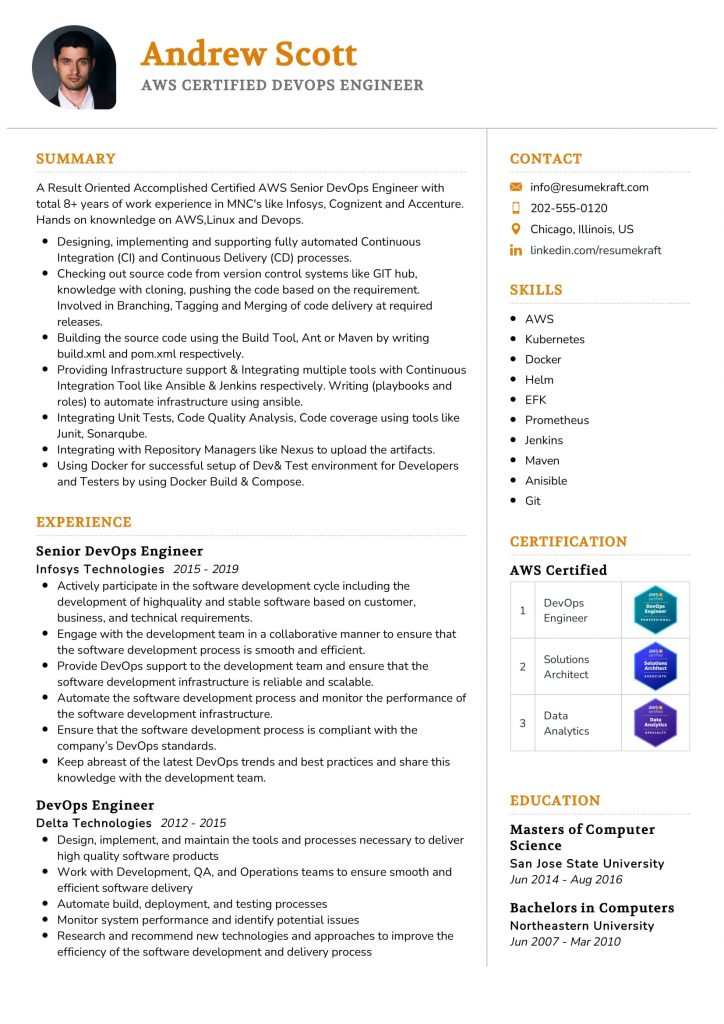 2. How do you ensure safety while operating a CNC machine?
Safety is paramount in this line of work, and your understanding of safety protocols is essential.
Sample Answer
"Safety is a top priority when operating CNC machines. I always wear protective gear, ensure the work area is clean and uncluttered, and double-check the machine settings before starting. I also make it a point to follow all company and OSHA safety guidelines."
3. What is G-code and M-code in CNC programming?
Understanding coding languages for CNC machinery is crucial for proper operation and troubleshooting.
Sample Answer
"G-code is used for defining linear movements, and it dictates how a machine should move to produce a particular shape. M-code, on the other hand, controls auxiliary functions like turning the coolant on or off. Both are vital for programming CNC operations."
4. Describe an instance where you had to troubleshoot a machine issue.
Problem-solving is key in any technical role, and this question probes your ability to troubleshoot effectively.
Sample Answer
"Once, a machine I was operating started producing components with inaccurate dimensions. I paused the operation, examined the machine settings, and discovered that the cutting tool was worn out. Replacing it resolved the issue."
5. How do you maintain the CNC machine for optimal performance?
Machine maintenance ensures the longevity and effectiveness of the equipment.
Sample Answer
"Regular maintenance includes cleaning the machine, lubricating moving parts, and checking for wear and tear on the tools. I also keep an eye on software updates to ensure the machine operates at peak efficiency."
6. What are your methods for quality assurance?
Quality assurance is vital in manufacturing and your methods for ensuring it are important.
Sample Answer
"I use a mix of visual inspections and measurement tools to ensure the parts meet quality standards. Regular testing and calibration of the machine are also part of my quality assurance methods."
7. What types of materials have you worked with?
Your experience with different materials can indicate your versatility and breadth of experience.
Sample Answer
"I've worked with a range of materials including aluminum, steel, and plastic. Each material has its own characteristics, like feed rate and cutting speed, which need to be adjusted for optimal performance."
8. How do you handle repetitive tasks without compromising on quality?
Repetitive tasks are common in CNC operation, and your ability to maintain focus is crucial.
Sample Answer
"Even if the tasks are repetitive, I understand the importance of each step for the final product's quality. I stay focused by taking short breaks and double-checking my work at regular intervals."
9. Describe a challenging project you've worked on and how you overcame the challenges.
This question probes your problem-solving skills and ability to handle complex tasks.
Sample Answer
"I was once tasked with producing a complex aerospace component. The challenge was to maintain extreme precision. Through careful planning, multiple test runs, and close collaboration with the engineering team, I was able to produce the component successfully."
10. What role does math play in CNC operation?
Mathematics is integral to CNC operation, particularly for calculations and measurements.
Sample Answer
"Math plays a crucial role in calculating dimensions, angles, and coordinates. Understanding geometric shapes and trigonometry can significantly impact the machine's programming and, consequently, the quality of the final product."
11. How do you stay updated with the latest trends and technologies in CNC operation?
Keeping up-to-date with industry trends shows your commitment to continuous learning.
Sample Answer
"I regularly read industry publications, participate in webinars, and attend workshops. I'm also part of a few online CNC forums where professionals share tips, insights, and updates on the latest technologies."
12. How do you plan and organize your work?
Planning and organization are key to managing multiple tasks efficiently
in a fast-paced environment.
Sample Answer
"I usually start by reviewing the work orders for the day and prioritizing them based on deadlines and complexity. Then, I prepare the machines and materials needed, ensuring everything is in place before starting the actual work."
13. Can you explain the difference between CNC milling and CNC turning?
This question tests your understanding of the different types of CNC operations you might be required to perform.
Sample Answer
"In CNC milling, the workpiece is stationary while the cutting tool moves in multiple axes. In CNC turning, the workpiece rotates while the cutting tool moves linearly. Both methods are used for different kinds of shapes and finishes."
14. Describe your experience with CAD/CAM software.
Experience with software is often essential for modern CNC operation.
Sample Answer
"I've used CAD to design components and CAM software for converting the designs into machine-readable instructions. My experience with software like AutoCAD and SolidWorks has helped me understand the design-to-manufacturing process better."
15. How do you minimize waste of materials?
Resourcefulness and efficiency are prized traits in manufacturing roles.
Sample Answer
"I minimize waste by optimizing the tool paths and nesting parts closely in the design phase. This ensures maximum utilization of material. I also keep an eye on machine performance to avoid errors that can lead to material wastage."
16. Can you explain feed rate and how it affects CNC operations?
Your understanding of technical terms like "feed rate" can indicate your depth of knowledge in the field.
Sample Answer
"Feed rate refers to the speed at which the cutting tool or workpiece moves during a CNC operation. It's crucial for factors like cutting speed, tool life, and surface finish. Incorrect feed rates can result in poor quality or damaged tools."
17. What steps do you take to ensure precise measurements?
Precision is of utmost importance in CNC operation, and this question gauges your commitment to it.
Sample Answer
"I use calipers, micrometers, and other measuring tools for precise measurements. Regular calibration of these tools and the CNC machine itself is also essential for maintaining high levels of accuracy."
18. How do you handle unexpected machine failures?
Machine failures can be costly, and your ability to respond effectively is crucial.
Sample Answer
"In case of unexpected failures, I immediately stop the machine to assess the situation. I then refer to the troubleshooting manual or consult with the maintenance team to identify and resolve the issue as quickly as possible."
19. What soft skills do you consider important for a CNC operator?
Soft skills can be just as important as technical skills in a collaborative, fast-paced work environment.
Sample Answer
"Attention to detail, good communication, and problem-solving skills are essential. Being detail-oriented ensures precision, while good communication is key for teamwork and understanding work orders."
20. How do you handle work-related stress?
Work-related stress is common in high-pressure roles like CNC operation, and your coping mechanisms are of interest.
Sample Answer
"I manage stress by taking short breaks to clear my mind and by ensuring that the work environment is organized. Being prepared and keeping a clear head helps me to focus better, reducing stress."
21. Why do you want to work as a CNC operator?
This question gauges your motivation and passion for the role.
Sample Answer
"I've always been fascinated by how raw materials can be transformed into functional products. The role of a CNC operator allows me to combine my technical skills with creativity, making it a perfect fit for me."
Conclusion
Arming yourself with the right knowledge can make all the difference in a CNC operator interview. This comprehensive list of questions and answers is designed to help you prepare and stand out in your interview. Good luck!
Remember to utilize resources like AI Resume Builder, Resume Design, Resume Samples, Resume Examples, Resume Skills, Resume Help, Resume Synonyms, and Job Responsibilities to create a standout application and prepare for the interview.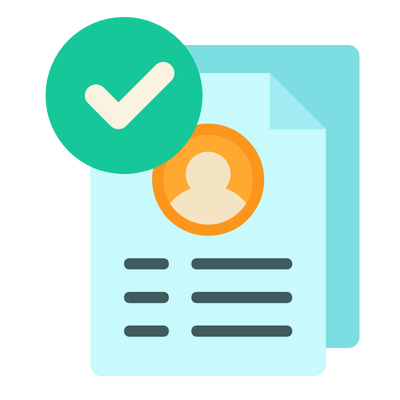 Build your resume in 5 minutes
Our resume builder is easy to use and will help you create a resume that is ATS-friendly and will stand out from the crowd.