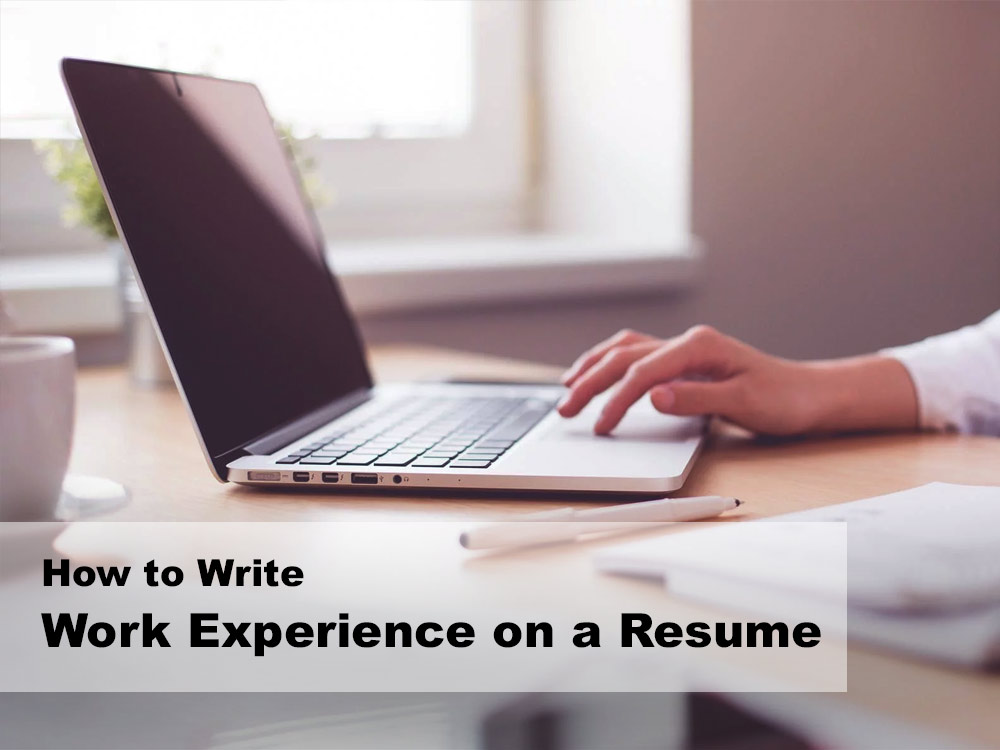 We all know that work experience needs to go on a resume no matter what kind of resume format you choose. That being said, there is an art to listing work experience on the resume and it's not something that is often thought about when even an experienced resume writer sits down to refine a resume for the position in which they're applying. If you're ready to make sure that you get that experience section right, here's what you'll want to keep in mind.
What does the work experience section do?
Before we can take a look at the actual format and content when it comes to the work experience section, it's important to understand why you're listing work experience in the first place. Sure, it's to show that you have worked at a company for more than 2 months, but that's just the start.
This section on your resume is going to show what you've accomplished within the various jobs that you held. How long did you stay? How long did it take you to find another job? What kinds of roles did you fill within the job? Are any surprising considering how low or high up the company ladder you were?
This is where all of that is going to be listed in proper format and depth. It's also incredibly important to get it done right, whatever that means for you in particular.
What to include in the work experience section:
Now that you can truly appreciate the importance of this experience section, here are some critical details to make sure that you always include within the section:
Quantifiable information they can follow up on: Within each position, you don't want to simply describe the role that you are filling. The recruiter already knows what a teacher's assistant does, for all. Use quantifiable information such as statistics to show off what you did for your employer within the role. Did you boost test scores? Did you help improve attendance rates? Whatever you put should be quantifiable and, of course, easy to follow up on.
Training and certifications that show off your worth: Within the position, you can go ahead and list certifications as well as any kind of award or notable mentions that you got within the role. These will not only show your dedication to the role, but they'll also be helpful within the role that you're applying for now and that you don't simply show up to work and do your job. You strive to do the best possible job you can. Showing off these certifications is a way for you to say that without actually, you know, coming right out and saying it.
The job title, company, location, and dates employed: They seem like monotonous details, especially if they're all local companies and positions. That being said, they show that you are taking the section seriously and that you can move around the community to take on different roles as needed. Make extra sure that you don't have any typos, either, as it implies that you aren't paying very close attention to the official details. An experienced resume is going to have several jobs listed here and having them all with their own details in the company, job title, and position as it changed, are important to show your progress.
Create your professional resume for free using our resume builder!
Tips for your work experience section:
With that context in mind, let's take a look at how you actually list that job experience in a way that is going to be comfortable for recruiters to read and also unique enough that it makes an impact. Here are some reminders to help you make each position pop on your resume:
Limit it to 3-6 bullet points: Once you've got the position and company and location all listed, you'll want to take the time to properly put a description into the entry in the form of bullet points. While some use standard sentences, you should go with the bullet point approach, They are fast to read and your recruiter will enjoy the ease of browsing. Keep the bullets short and sweet and stay between 3-6 points per entry.
Focus on active and powerful verbs: When listing your job description stay way from pronouns and filler words. Use active, unique and power verbs that imply action and encouragement. If you need to use the help of a thesaurus, that's okay. Just rely on functional words within the description that imply movement and work ethic.
Work in keywords: It's important to keep the texts short and sweet. But, when listing previous work experience, try to work in keywords from the job in which you're applying for. If they use the word "organized" in the listing, trying to use it in part of the description of a past position if it fits. This will help them see that you do have the experience that they're looking for. On that same note, though, don't over-stuff the keywords. Just pick a few and use them sparingly.
When you are listing your job experience, you're doing more than just listing your job experience in itself. You want them to see why it matters and that you are as good for the position as you know you are. While the other parts of your resume are important and should get focus, make sure that you give the proper focus and time and effort to the work experience section too. Take a look online to find examples of resumes and read through different types until you get a true sense of what you're looking to create. You'll love the confidence it'll give you and it will come through in helping you to put into action a true impactful resume that will show you off in all of the right ways.
You deserve to get the job you're applying for, and preparing the work experience of your resume is going to be a huge part of making sure that you get the best chance at getting their attention for the right reasons.