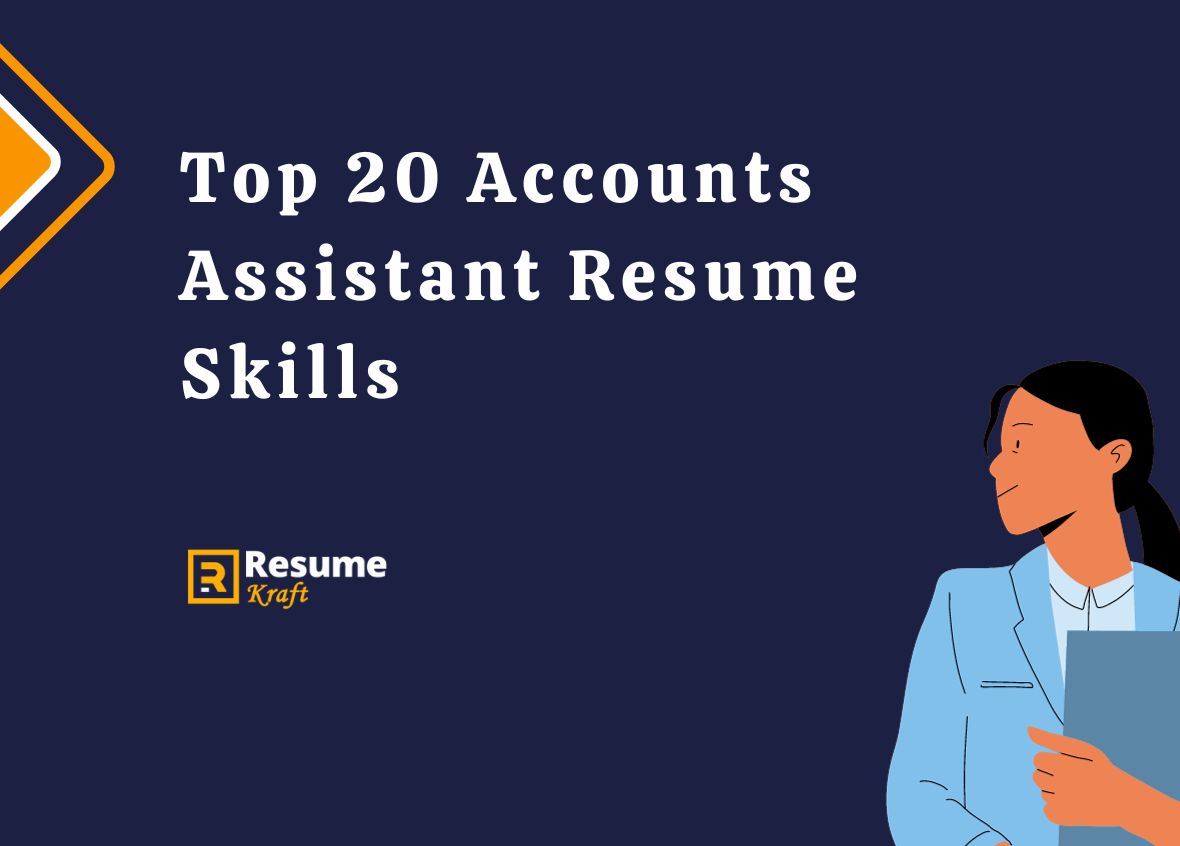 The accounts assistant is responsible for maintaining accurate financial records for the company. This includes keeping track of invoices, payments, and receipts. The accounts assistant also reconciles bank statements and prepares financial reports.
The accounts assistant is an important position in the company, as they are responsible for ensuring that the financial records are accurate. This position requires attention to detail and good organizational skills.
The accounts assistant position is often entry-level, and is a good stepping stone for those interested in a career in accounting or finance.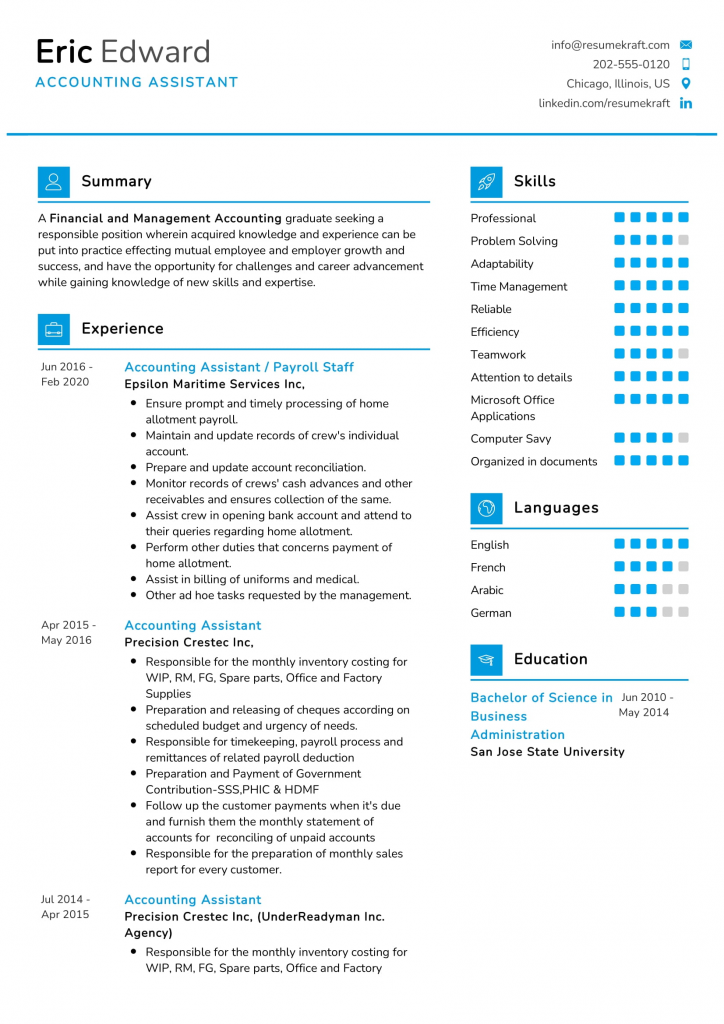 Top 20 Accounts Assistant Resume Skills:
Organization
Attention to detail
Accuracy
Time management
Math skills
Financial analysis
Reconciliation
Reporting
Query resolution
Problem solving
Customer service
Telephone manner
Teamwork
Computer literacy
Data entry
Filing
Scanning
Indexing
Photocopying
Mail distribution
How to list Accounts Assistant Skills on resume:
Include a section on your resume titled "Skills" or "Key Skills"
List the skills you have that are relevant to the accounts assistant position
Include a mix of both hard and soft skills
Try to include skills that are specific to the accounts assistant position, such as reconciliation or financial analysis
Include a mix of both technical and non-technical skills
Make sure to list skills that are both relevant and impressive to potential employers