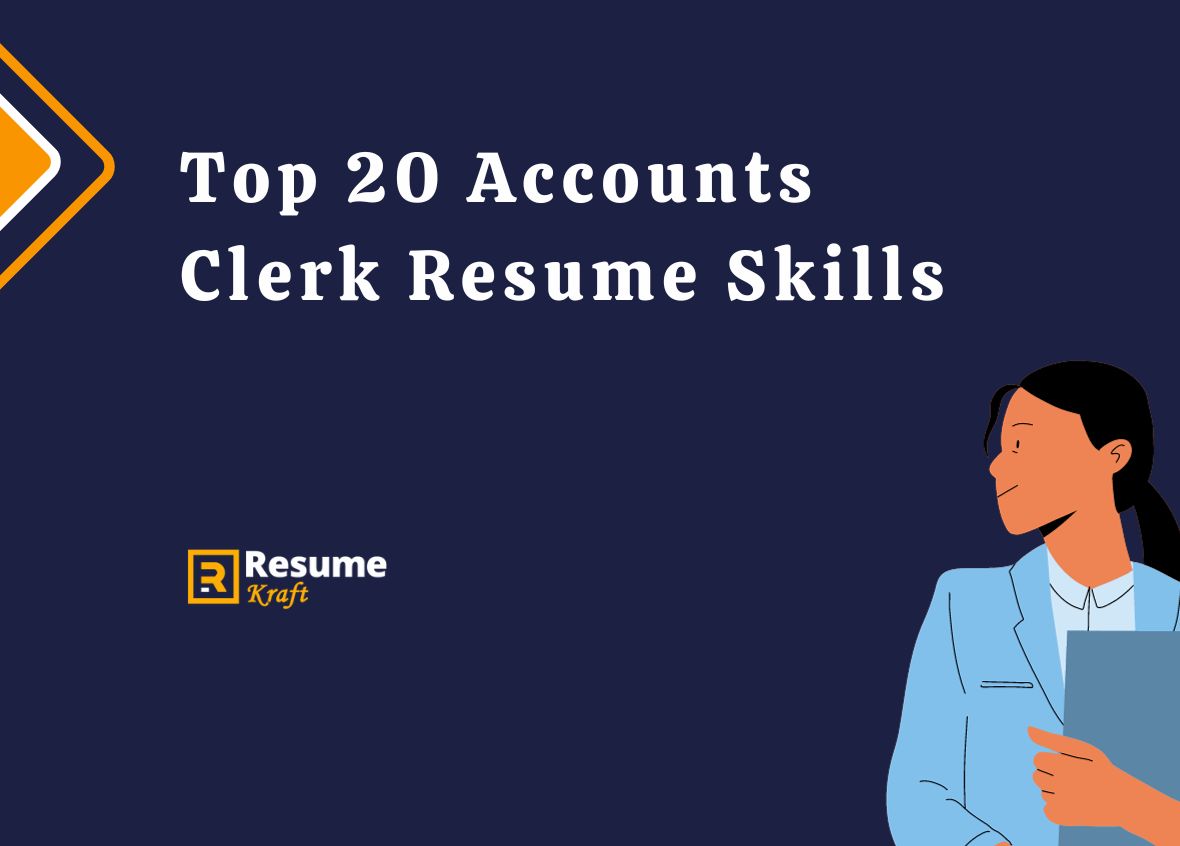 An accounts clerk is responsible for maintaining accurate financial records for a business or organization. This may include tasks such as invoicing customers, processing payments, preparing reports, and reconciling bank statements. Accounts clerks must have strong mathematical and computer skills, as well as the ability to pay close attention to detail.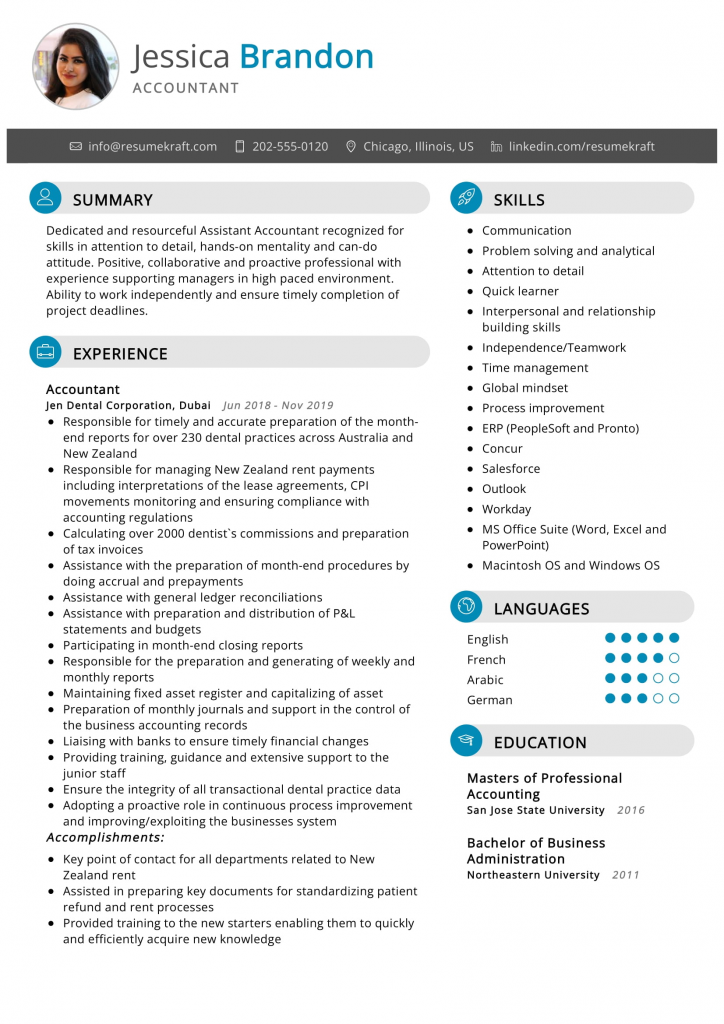 Top 20 Accounts Clerk Resume Skills:
Organizational skills
Time management skills
Attention to detail
Strong written and verbal communication skills
Ability to work independently
Ability to meet deadlines
Strong mathematical skills
Computer skills
Bookkeeping skills
Financial analysis skills
Accounts payable/receivable experience
Payroll experience
Tax preparation experience
QuickBooks experience
Microsoft Office experience
Customer service skills
Data entry skills
10-key by touch
Typing skills
Filing/record keeping skills
How to list Accounts Clerk Skills on resume:
Include a dedicated "Skills" section on your resume.
Use bullet points to list your skills.
Start each bullet point with a strong action verb.
Tailor your skills list to the specific requirements of the job you are applying for.
Highlight your most relevant skills.
Use relevant keywords from the job listing throughout your resume, including in your skills section.
Use numbers and figures to quantify your skills and experience whenever possible.
Consider adding a "Key Skills" section to your resume. This can be a powerful way to quickly showcase your most relevant skills to potential employers.
If you have basic computer skills or other skills that are not directly related to the job you are applying for, you can still include them on your resume. However, you should only list these types of skills if they are truly relevant to the position.
If you have any industry-specific skills or certifications, be sure to include them on your resume.
Jobs That Demand Accounts Clerk Skills:
The accounts clerk is responsible for managing the financial records of a business. They prepare journal entries, reconcile accounts, and maintain ledgers.
Some examples of positions that may require these skills include:
Bookkeeper
Accounting Clerk
Accounts Receivable Clerk
Accounts Payable Clerk
Payroll Clerk
Tax Preparer
Auditor
Financial Analyst
Loan Officer
Bank Manager