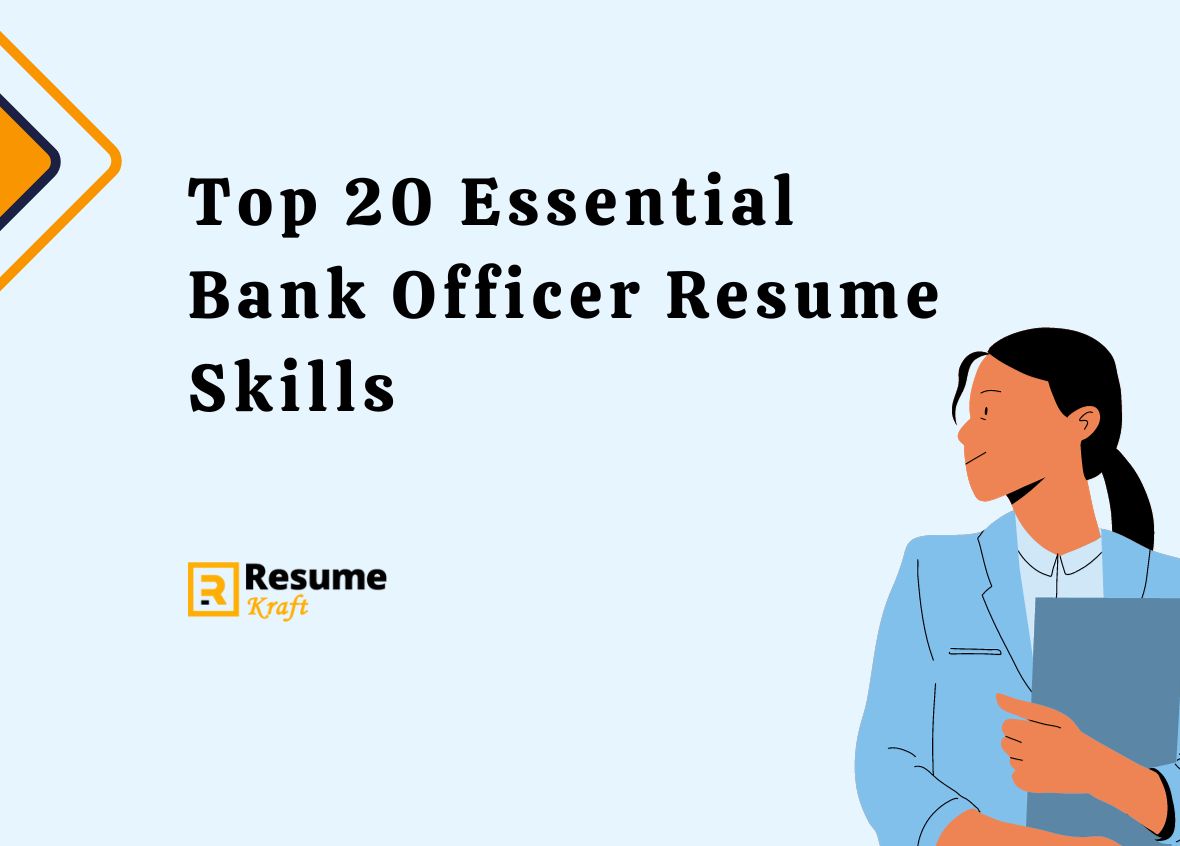 A bank officer is a professional who works in a bank and is responsible for various financial transactions. Officers are usually required to have a bachelor's degree in finance or a related field, and many have several years of experience working in the banking industry. The duties of a bank officer vary depending on the size and type of bank, but typically include supervising tellers, approving loans and lines of credit, and managing the bank's daily operations. Larger banks may also have officers who specialize in areas such as human resources, marketing, or information technology.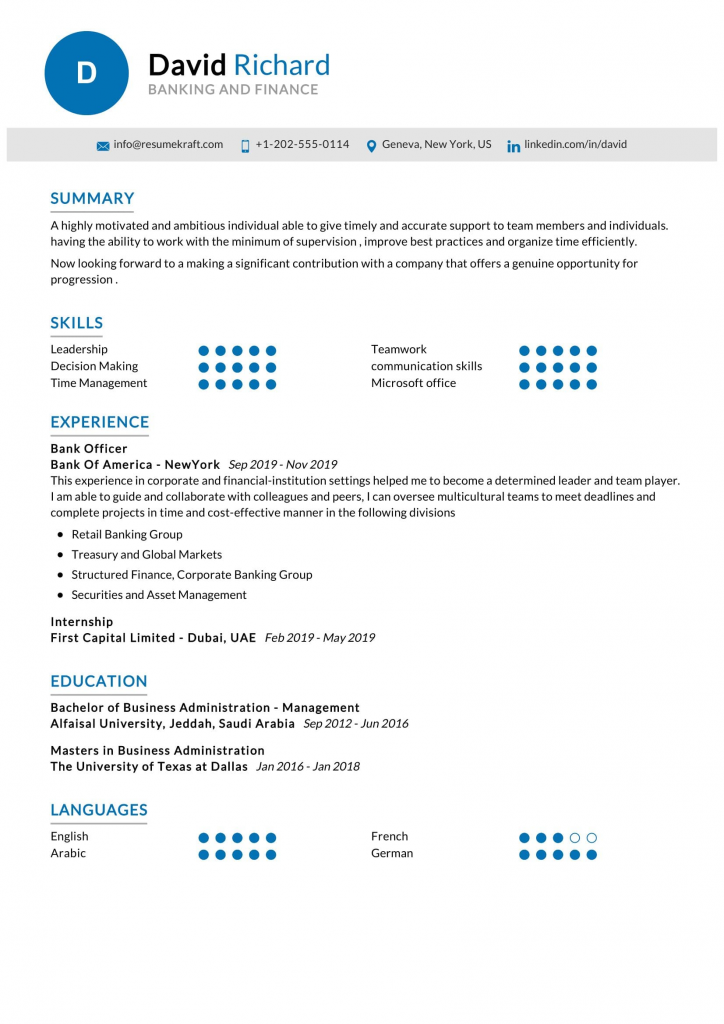 How to list Bank Officer Skills on resume:
One way to list your skills on your resume is to create a separate skills section. This section can be located near the top of your resume, underneath your contact information, or at the end of your resume, after your work experience and education sections.
In your skills section, you should list both your hard skills and soft skills. Hard skills are specific, measurable, and tangible skills that you have acquired through experience or education. Examples of hard skills include computer programming, bookkeeping, and project management. Soft skills, on the other hand, are interpersonal skills that are more difficult to quantify. Examples of soft skills include communication, teamwork, and customer service.
## Top 20 Bank Officer Resume Skills:
Financial analysis
Loan processing
Financial reporting
Regulatory compliance
Credit analysis
Risk management
Asset management
Portfolio management
Investment management
Wealth management
Financial planning
Estate planning
Tax planning
Retirement planning
Insurance planning
Cash management
Treasury management
Credit management
Risk assessment
Fraud prevention
Jobs That Demand Bank Officer Skills:
Commercial banker
Investment banker
Retail banker
Private banker
Corporate banker
Commercial lending officer
Mortgage loan officer
Consumer loan officer
Credit analyst
Financial analyst