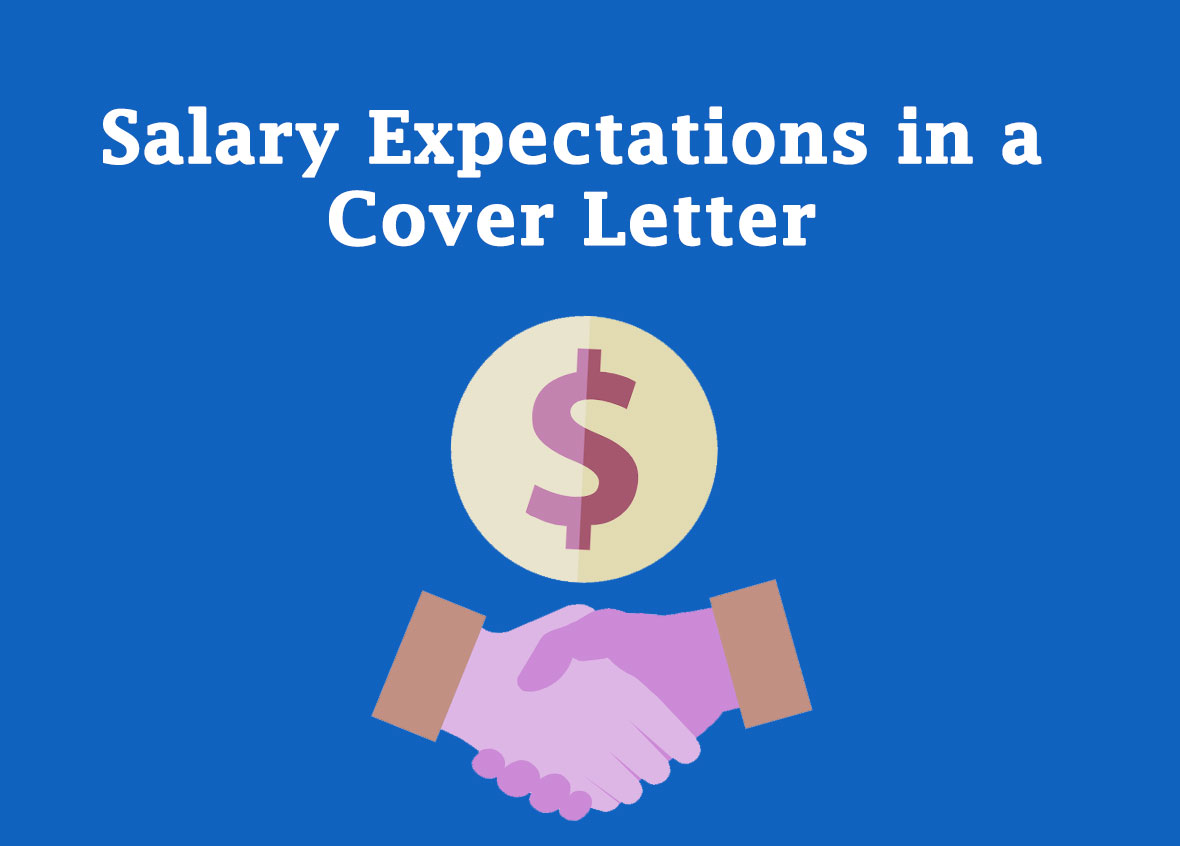 The best way to set expectations with your hiring manager is in the cover letter. You have to tell by looking at the job posting whether or not you are being paid well, and also, if it's a non-profit or public service position, how much more you should expect to be expecting. However, most employers do not want to hear about compensation during the interview process, and they might not have posted a salary expectation for that position. Start off with the salary range you expect, and phrase it something like this:
"I'm sure that you have a salary range in mind for this position and I would be looking to match or exceed that range. However, I know that first, we will need to get to know one another. I am confident we can work out a competitive salary after meeting and discussing my qualifications in detail.
The trick here is not to be too brazen, but at the same time, you don't want to shoot too low. As I have said before: aim high.
It's important in a cover letter that you sell yourself, and if you can find a way to do so without bringing up the salary that's great – but if bringing up salary is the only way – go ahead and give it a shot.
As a side note on cover letters: you should send the cover letter with your resume so that it's sent to the same person. I recommend against using a separate cover letter. Your resume is more important than your cover letter, but if you have one, use it and frame it to get across the point that this is not just an application and not just a resume.
When to include desired salary requirements in a cover letter
You should include salary requirements when you meet with a hiring manager to talk about the job. You still can use this information to talk about the salary range they are trying to fill, but don't be a downer by using it as leverage in negotiations and saying things like "I know you have a specific range in mind, and based on the other qualifications I have shown […]".
Perks of including salary details in your cover letter
By saying that you expect to get paid X amount could increase your chances of getting the job. This is assuming that the job was posted at this range. As you can imagine, that can be even more true in highly competitive markets (New York City) than in less competitive markets. If you are looking for a position that's within this range and it's not listed, do not include salary requirements.
How to write a salary expectations in cover letter
If you do include this information, write it to the hiring manager in a way that is honest and doesn't come off as demanding. You don't want the hiring manager to think less of you or question your skills. You want to be confident but to do so without putting your desired salary on a pedestal. Using the example cover letter from above, you can write the cover letter like this:
"I am looking to hear X dollars for this position. I understand that you are filling a salary range and that you may not have advertised one specifically for this position, but I believe my qualifications justify this compensation. I'd like to come in for an interview and hear your thoughts on my experience and what you think is a fair compensation.
As you can see, this cover letter is very direct. You are clearly stating a range and also why you think they should meet that expectation. It is not overbearing or aggressive; it's just the way this should be written (to sound like your last salary negotiation).
Exceptions to using a cover letter for salary expectations
If you are interviewing through an ad or on a job board, the best thing to do is not mention that you expect to be making more than the advertised salary, because if no salary range was provided, then it makes no sense to state your exact expectations. If you are applying through a scholarship or grant program, then you should never discuss your expected salary in the cover letter.
Some people might dismiss the need for a cover letter entirely, and this is especially true if you are going through a job board. If that's the case, then don't go out of your way to write one. On the other hand, if you're applying directly with an organization, or if you are looking for a job in an industry where writing a cover letter is standard (for example, journalism), then definitely include one.
Writing a good cover letter can be difficult but it's well worth the effort. It can help distinguish you from other candidates and can result in you getting hired. If you are a recent graduate or just starting your career in this industry, then developing the skills of writing a cover letter will help set the tone for your candidacy as well as get you hired for a position. Thanks for reading.
Tips:
Do your research as to whether or not it's acceptable to talk about salary and the range they are trying to fill. If there is a specific range listed for the position, then you can consider listing it as well.
Be careful when talking about salary expectations – you don't want to come across in a negative light or hurt your chances of getting the job.
You want to be honest about your salary expectations, but at the same time you don't want to come on too strong.
Do not include salary expectations if you don't know what they are for the position. If they are not listed and you are applying, why should you? The answer is you shouldn't – then avoid it.
Do your research – use Salary shells or gather information from people in your network or the field of work that fits with the job.
Avoid using salary expectations as leverage – you can push them later into the negotiation process (this is discussed in a different article.
Avoid including specific dollar amounts – this is not something listed for that position, so do not take it upon yourself to list that information. It will be perceived as being too demanding.
Use the cover letter to explain what is entailed in the job and why you are a great fit for the position.
Try not to include salary expectations if it's been stated already or if it's not posted.
Dear __,
I am interested in the position of Online Editor. I would be looking to match or exceed your salary range for this position, as I am confident that my experience will more than justify the compensation package we work out together. However, I know that first, we will need to get to know one another. I am confident we can work out a competitive salary after meeting and discussing my qualifications in detail.
I have the following experience and skillset: – A Bachelor's Degree in English – Familiarity with desktop publishing, Microsoft Office, and Adobe Creative Suite – Familiarity with blogging platforms such as Word Press/ Blogger/ Tumblr – Writing, proofreading, and editing skills – Experience working with nonprofit organizations for publications/ online news outlets or online news portals
My strengths are my technical proficiency in Windows-based software, proofreading skills, familiarity in social media platforms such as Facebook and Twitter.
I am confident that I can work as a team player in the online newsroom, and help to promote the organization's mission.
I look forward to hearing from you soon about this opportunity. Thank you.
Sincerely,
Key Takeaways:
Avoid including salary expectations or requirements.
If you do include it, that's fine, but just be careful how you discuss it. Also, don't come across as demanding – be direct and assertive.
You can tell a hiring manager or interviewer about your salary expectations later in the process (after they've reviewed your resume) during negotiation.
Do not come on too strong with salary demands.
If you have a specific salary expectation, such as you're expecting to make more than the range, then frame it in the cover letter. Try to use that part of your cover letter in addition to talking about your ability to work as a team player and what kind of online newsroom environment it involves.
Recommended Reading: