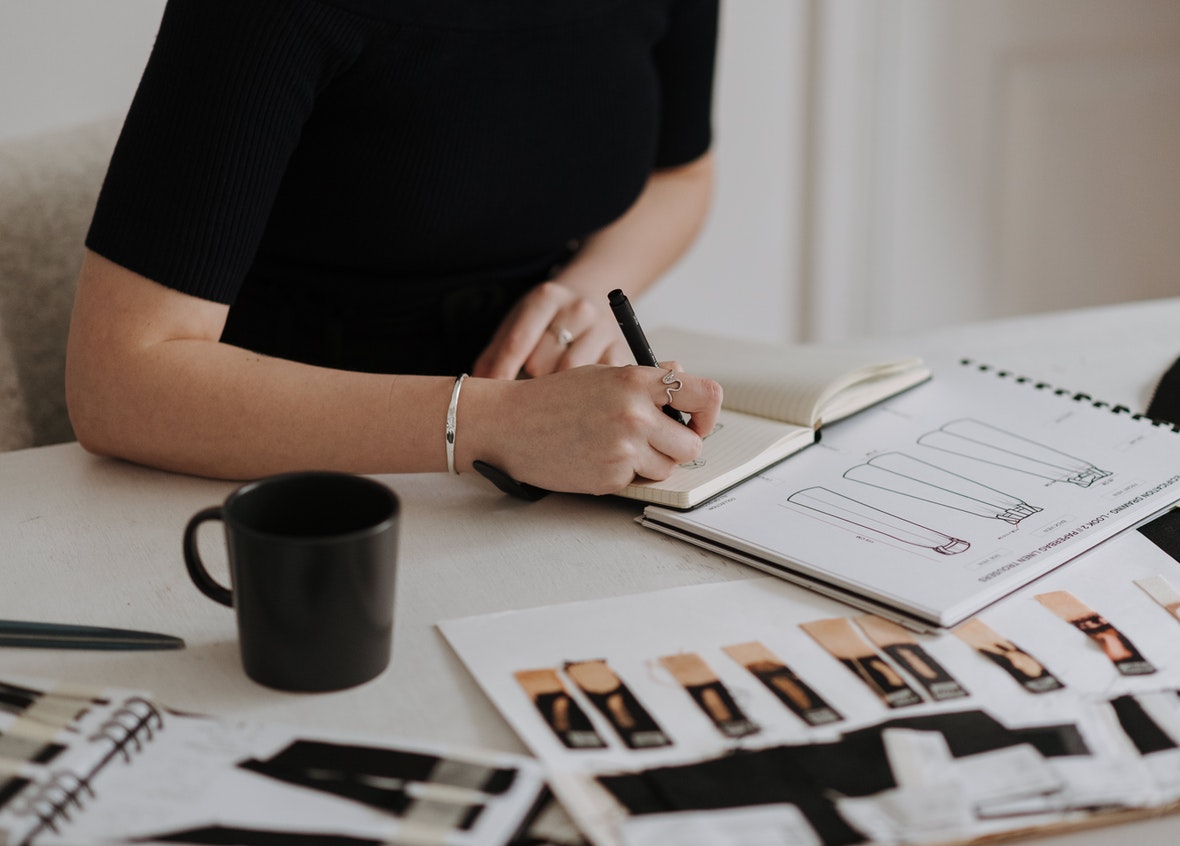 Do you want to improve your job prospects, but don't know where to start? Your CV is a good place to start.
Your Curriculum Vitae (CV) is the keystone of your job application. It shows potential employers you are responsible, organized and that you have the skills necessary for the role they are advertising. It communicates to them that you will be an asset to their company.
Your CV can help you to sell your personal qualities and skills, but it's not always simple. Understanding what employers look for in a potential employee can help.
What are personal qualities and skills?
They are the qualities and skills that make you unique and would be useful in your role at work.
Personal qualities: Personal qualities are your intrinsic character traits. They stay the same throughout your life and are not learned.
Self-confidence is a useful personal quality for any professional, as it allows you to approach tasks with a positive attitude and abilities. For an accountant, this could mean approaching tricky problems with a 'can-do attitude. For a chef, it could be the ability to keep calm under pressure and ensure the meal is served on time.
Personal skills: Personal skills come from experience and training, but are your ability and knowledge which you can apply to your job. For example, being confident will not help you to make it as a professional basketball player, but it could help you become a coach or administrator.
Examples of personal skills include problem-solving, planning, and organization.
Check our free CV examples for your reference.
Why is HR interested in the personal qualities of employees?
It is important for HR to know which skills employers are looking for as they are the ones they can help you develop. Being able to communicate effectively with your team will benefit you in your role, as will be organized and proactive.
Employers want to know that you have the right attitude, skills, and experience to do a good job. Employers also want to know that you have the right personal qualities; they like people who are confident and assertive. You can be confident in a variety of situations, from speaking in front of a crowd to working alone at home. Confidence can also be applied to more practical skills, such as communication.
Your CV template must not only state your personal qualities but demonstrate how they will be useful on the job. Employers are looking for employees who will add value to their business – showing this is often the key to landing an interview.
For example, if you are applying for a job as a chef, your CV needs to illustrate how you will be able to cope with pressure and make sound decisions even in the kitchen when working on high-volume demands.
Top 15 Best Skills and Qualities to use on your CV:
Here are the top 15 qualities, skills, and abilities that employers are looking for. If you want to increase your chances of getting that interview, look at the numbers in this list.
Size up your current skills and use these top 15 to show exactly what you can offer a company.
1. Communication skills:
you can show that you are a good team player and that you work well with others. You can show your strong communication skills by showing practical examples of how you have used these skills on the job for example, being able to define yourself as a team player means nothing. To give this further substance you need to show how your team played a key role in the successful implementation of a project or event.
2. Planning skills:
The ability to plan ahead is essential for an employee to be successful. You can show that you have these skills by saying how you plan ahead and work on complex projects
3. Good organisational skills:
Organized workers get more done and are highly valued by employers because they avoid mistakes and reduce stress levels in the workplace. Organized workers are able to do their job more efficiently by getting the right tools in place beforehand, such as making lists or organizing people to carry out tasks.
4. Delegation skills:
Delegation refers to a broad range of activities, from getting someone else to call a client for you while you make a phone call, to hiring and training other staff. You can show strong delegation skills by explaining how you have done this in the past.
5. Problem-solving skills:
Employers want problem-solving employees who will learn how to solve problems in new situations quickly. For example, if one of your roles was to auditing accounts, you could show that you were able to put a problem together quickly.
6. Motivation skills:
Employers want motivated employees who can help increase their productivity and will go the extra mile for the company. You can show this by explaining examples of how you have helped motivate colleagues or clients.
7. Attentiveness skills:
You can show your attentive skills by explaining how you have worked with clients to provide solutions to their problems.
8. Confidence skills:
Confident people command respect and get things done. To communicate that you are confident means nothing if you do not have the proof to back it up with a story or example from a previous work situation, such as an interview or meeting where it would have been necessary.
9. Stress management skills:
When things go wrong, stressed-out people make mistakes and fail to solve problems correctly. An employee who can manage stress will be the person to get things done in a crisis.
10. Teamwork skills:
These skills are essential for an employee's success as they will help promote a positive work environment and good communication between team members.
11. Decision-making skills:
Decision-making abilities are a requirement of the workplace. Being able to recognize problems that arise and make decisions to design the best solution is an indispensable skill in the business world.
12. Negotiation skills:
In today's highly competitive business environment, it is a vital skill for anyone who is looking for employment. Employees must be able to negotiate effectively with employers and potential clients in order to succeed in their careers.
13. Creativity skills:
Employers want creative workers who will generate ideas for new products or services because these have the potential to generate greater profits for the company.
14. Decision-making skills:
Decision-making abilities are a requirement of the workplace. Being able to recognize problems that arise and make decisions to design the best solution is an indispensable skill in the business world.
15. Patience skills:
Employers love workers who are patient and patient workers are highly valued by employers because they avoid mistakes and reduce stress levels in a workplace. Patience can be applied to any situation, from doing a job slowly to waiting for someone else to arrive for meetings.
How to write your personal skills in a CV profile statement:
The use of personal skills on your CV is a great way to make it stand out from the rest, but you must make sure the personal skill statement is relevant to the job for which you are applying.
To write your personal skills statement, closely read the job advertisement and use the skills listed as examples of how you are able to fulfil the role's requirements.
Use action verbs to describe your personal skills. These describe what you can do, not what you're good at or how good you are at something. Your CV needs to show that you are able to do something – not just tell a reader that you can.
Check your spelling and be consistent with capitalisation.
Keep your statement concise, no more than 10 words at most.
Personal skills can be used in many ways, for example you can show that you are a team player by writing 'I am a great team player,' or 'I like to work in a team.'
Personal skills are not to be confused with qualification. Some skills can be shown on your CV, for example a degree may show that you have certain educational qualifications, but this will not necessarily show that you have those skills.
As personal skills are applied to the job advertisement for which you are applying, make sure these match the job for which you are applying. If they do not, even if they are relevant to your situation, then it would be better to put them in your cover letter instead of on your CV.
Finally, you can check our examples of good CV template for your reference. Also use our free CV builder.
Example:
"I am a good team player, I like to work in a team, I am patient and able to handle stressful situations. I am punctual and reliable."
"I am a creative thinker, I can work well independently, I use my own initiative to get the job done, I think before I speak and I have strong communication skills."
Personal skills are an integral part of most people's job search. Whilst there are many different ways in which they can be used in the job search process, generally, personal skills are those that you have acquired throughout your life which help you to stand out from the crowd.
Personal strengths can be used in many ways and it can be difficult to decide how they should be used. However, personal strengths statements have many advantages over more general skills statements.
This is more of a professional and less of a personal statement because it does not directly relate to the job for which you are applying. The main advantage is that personal strengths are more specific than general skills statements.
Recommended Reading:
Key Takeaways:
The personal qualities and skills that are most useful to a job seeker are very similar to those desired in personnel selecting managers and HR professionals throughout the world. Write your CV in a way that highlights these qualities and skills.
A strong, positive attitude, enthusiasm for the job, good communication skills, analytical and problem-solving skills, all are particularly important in the current climate.
Show that you can solve problems
Demonstrate initiative and leadership
If relevant, make the most of your hobbies and interests
Don't be afraid to be honest, but avoid spelling out your flaws
Use action verbs to show what you've done
Tailor your CV for each job