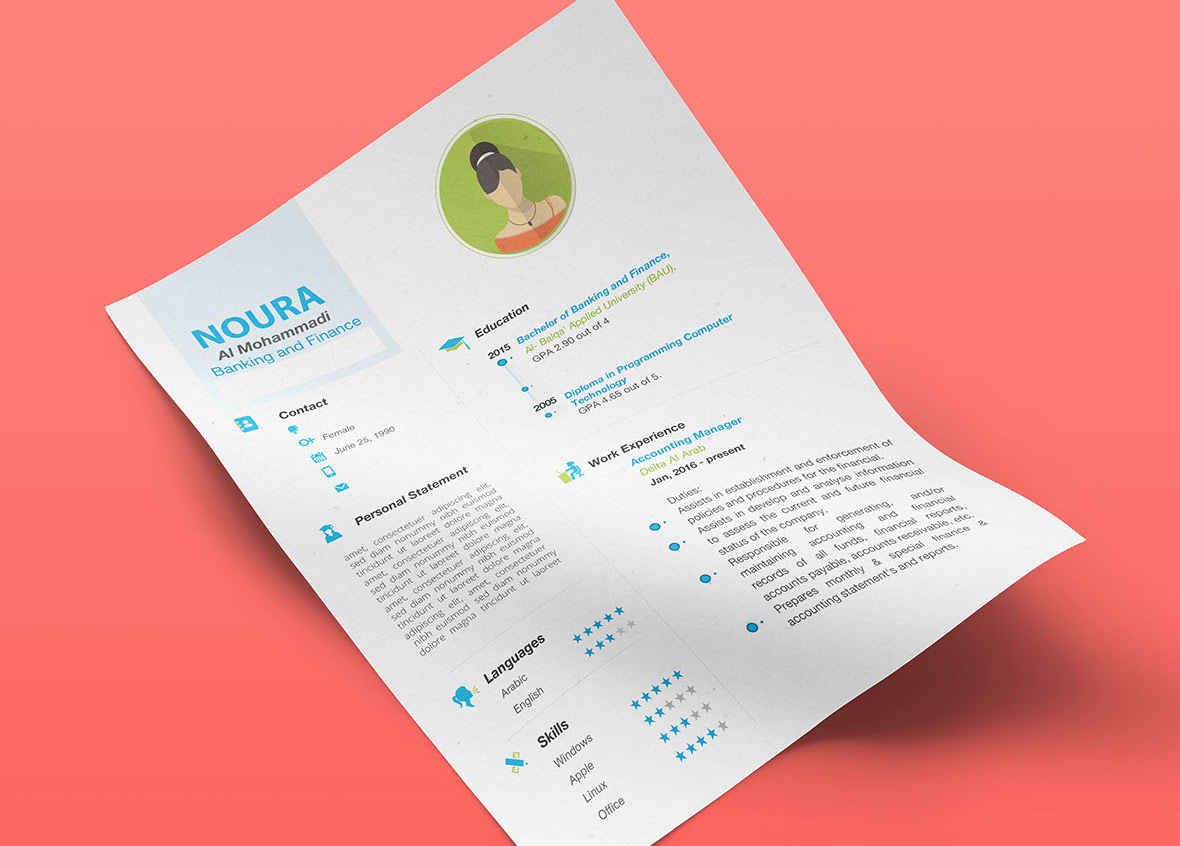 If you're in the job market and you are seeing the job terms for the first time when you are looking at submitting applications, it can be frustrating to see recruiters and advertisements tossing around terms like "resume' and "cv" especially because they often sound like much of the same thing. In fact, there are some details that make a CV different from a resume and it's important to know these details because you will either need to submit a resume or a CV to a job. Submitting the wrong one may take you out of the running for unfair circumstances. Here are some details to help you get them straight once and for all!
What is a Curriculum Vitae (CV)?
A CV, a latin shorthand for "cirriculum vitae" is a document that is intended to show recruiters the course of your life as it relates to education and work experience. The whole point of using this longer document is to show employers what you've been doing in the most relevant (to them) years of your life. It can show them how much of. Risk or an asset you'll be to their company.
What is a resume?
A resume, on the other hand, French and it means "summary", or, "sum up". This is often a shorter document and it focuses more on combing a little bit of everything into it to show employers and recruiters what you can offer them. It focuses on work experience, special skills and education. This can be helpful for recruiters to see where you've focused your time and what you've learned within those industries in terms of skills and education as well as certifications.
What are the differences between a CV and a resume?
Even when they're spelled out like that, they both tend to sound pretty similar because they appear to contain the same thing. Let's put together a CV vs resume head to head and see those differences in more detail.
Length: The length of a CV is always going to be longer. It can go for pages and pages because it's focusing on showing the recruiter everything possible about their professional profile. A resume should always be 2 pages or less, as it is tended as a summary document.
Certifications or skills: When you are listing skills and certifications, a CV focus on listing as many as possible in accurate chronological order. The goal is to show recruiters how much you know and how long you've known it all. A resume is more selective in its listings, as it wants to build a carefully crafted professional profile. The highest skill will be at the top, and the lowest levels skills will be left off.
Work experience: When listing any kind of work experience, you'll find that a CV focus more on details and tasks. Each entry will focus on listing the details of the job so that the recruiter can get a real sense of how you made use of your time in that position. This is part of the reason why it is often longer! A resume will mention short descriptions of the selected work experience, but it's more about the timing and a meta description.
Central focus: A CV is going to be used most often when you are looking to focus your search on a getting a career. It is designed to show you as a true professional with plenty of experience and a lot of certifications there are career-oriented. Higher positions often prefer CVs for this reason. A resume can be used at many levels and the focus for these kinds of documents is more on the professional skills and certifications that than work experience from start to finish.
Create your professional resume for free using our resume builder!
When should you use a CV?
As far as figuring out which format to use, the most important thing to do is to follow the instructions of the application. If it doesn't specify or it notes that you can send either, you'll want to think about it carefully. Traditionally, a CV is thought to be more effective when you are in the academic world or when you are looking at high educator or administrator roles that require extensive education and experience in the field. The CV, since it includes everything, will offer the level of detail that recruiters need.
When should you use a Resume?
A resume is going to be best used when a recruiter is looking for someone to fill a job where there are a lot of applicants. You can use a few options for your resume format and each one will help you to stand out from the competition and focus on the relevant skills and experience to make you a strong contender. Since a CV is pretty much done one way (with the exception of EU vs US), you don't have the same option to stand out from the competition. The resume is intended and recommended to be personalized per job application.
Try our Free resume builder to create Job winning resume in just 5min.
How's a CV different in the US and the EU?
Now, here's the kicker. You finally understand that a CV and a resume are entirely different documents in the US, which is great. ANd you know what to include and focus on in each! However, those rules do not apply to the EU. When someone asks for a CV if you are applying for a job in the EU, you need to basically send them a resume. CV and resume are interchangeable terms in the EU and if you send them a traditional CV, it won't be accepted. Frustrating, right?
Putting a CV or resume together doesn't have to be stressful. You just need to understand what kind of document you are supposed to include and which jobs require which. With these details in hand, you can consider putting together your CV or resume on your own, or consider a cv builder to help you out, such as ResumeKraft.com. You'll be able to get the support you need to make your application pop.