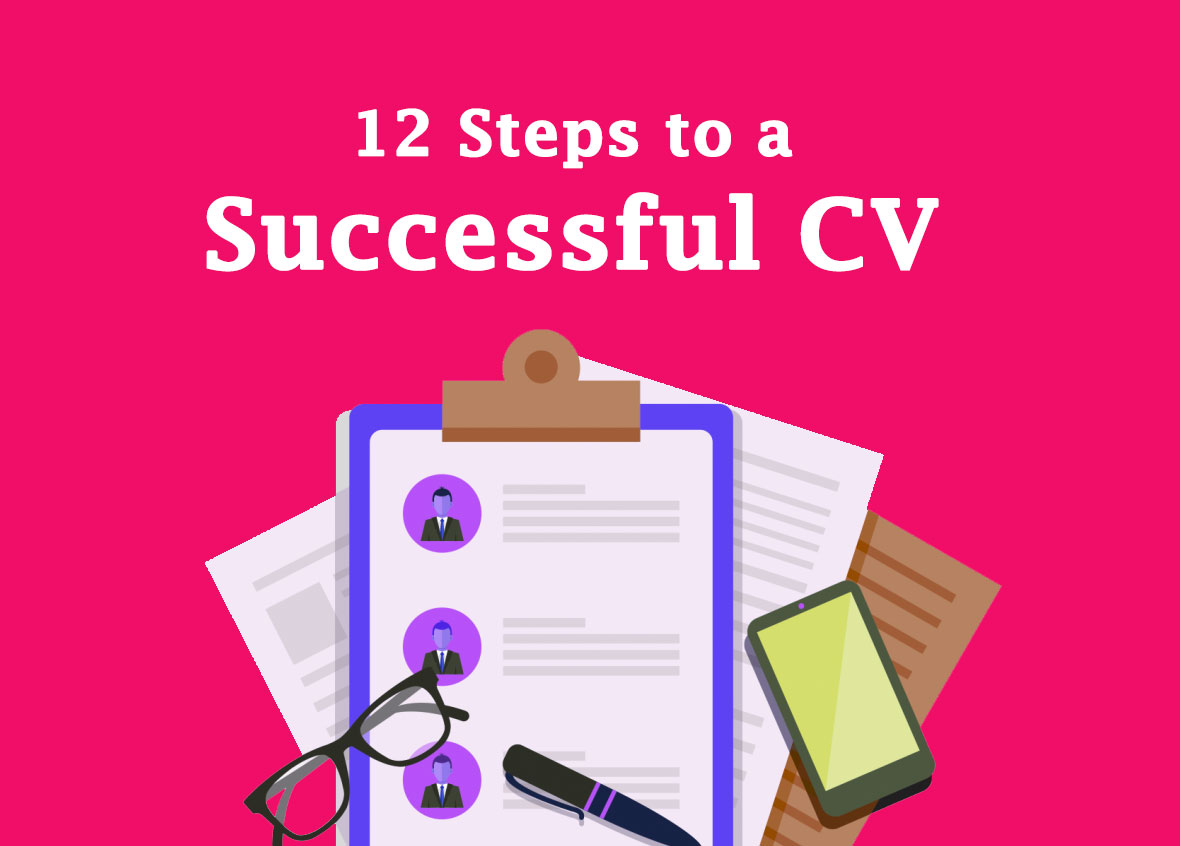 Writing a successful CV is a challenging process, but don't worry- this article has your back. This article outlines all the important steps you need to consider when drafting your CV. You will learn what you should include, how to compose it, and where to find extra help if needed. You will also learn about how to market yourself effectively and the importance of written communication.
For the purpose of this article, I have only focused on the position most likely to land you an interview. However, you should keep in mind that everything you put in your CV will be considered, regardless of whether it is for a job interview or for an internship or assistant position. This means that if you were applying for a position as a brand ambassador, then you would still need to make sure that your experience matches the requirements for your job role.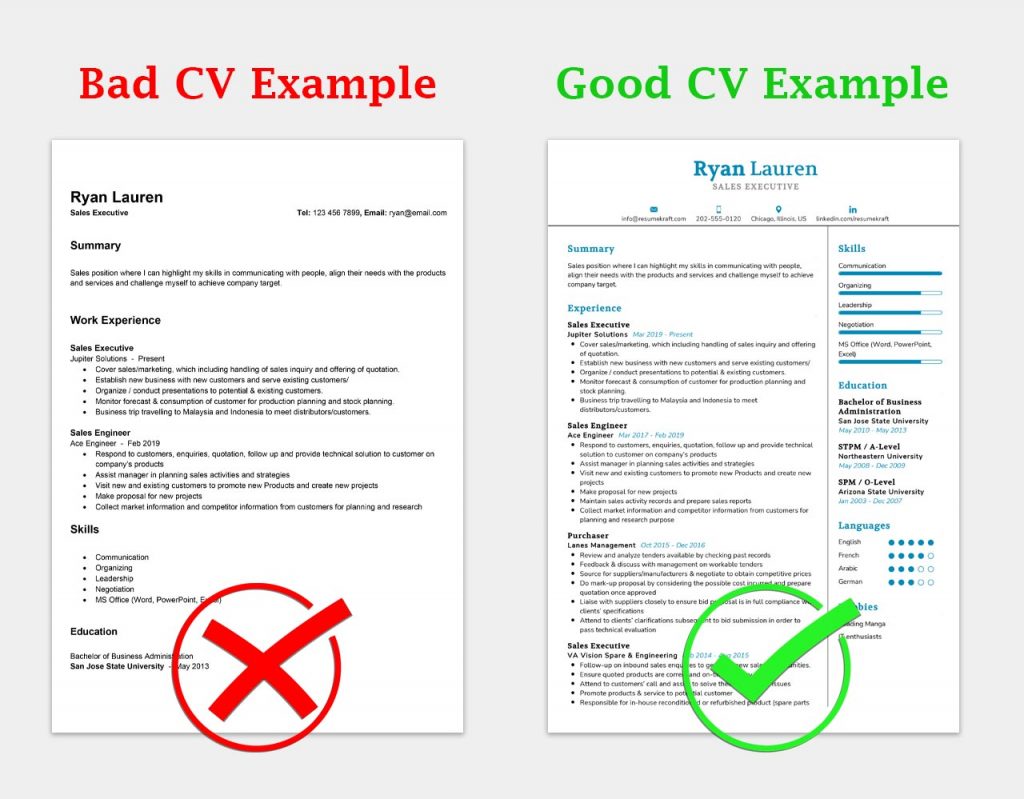 Here are the top 12 tips for writing a CV that'll lands you the job you want:
1. Create a clear and focused purpose for your CV
Imagine trying to get into a big arena of a concert. Imagine being inside there and realizing that you don't know where to start; that you haven't gotten connected with the crowd; that the music had stopped playing and nobody knew why… That's how your CV feels when you first start producing it. You feel disconnected from it and you aren't sure what to include, so it turns out as something unorganized, scrambled, and unprofessional.
You need to understand what you want your CV to accomplish and who it is for. You need to make a clear description of your objective so that you know where you are going. This is the reason why it's important to start by stating what you want your CV to achieve. What kind of job are you looking for? Where did you get the information about this position? Why do you think this person would be interested in hiring YOU?
When answering this question, don't just think about yourself and focus on your own purpose; think about how it relates to the entire company as well.
2. Be Clear, Concise and Concretize
There is nothing worse than reading a CV that is unclear or ambiguous. When you read your own CV, does it make sense? Is it engaging? It needs to be both. A CV is a document that represents you, so make sure to put the right words in there and avoid any unnecessary repetition. Also, choose the best words and ensure they are as clear as possible. If you are not sure about how to word something, ask a friend or family member for help and use precise language in order to paint a clear picture rather than choosing vague statements that won't show what you really want to say.
3. Don't forget to showcase your skills and experience
Your CV is for you, not the world. It's a way to represent yourself in a clear way and highlight just how awesome you are. The point of the CV is to convince an employer to hire you based on what they know about you. The more experience or achievements you have, the better. However, it can be difficult at first when writing down all your past experiences because some of them may be specific and not relevant for every single job position out there. In that case, try choosing the most relevant experiences that can show exactly what you are capable of doing as an individual – this will make your CV more effective. More on this next:
4. Include relevant achievements and experiences
Getting a job is not just about how you look on paper. It's also about who you are as a person and what you can do. When listing your accomplishments, try to include the skills that make you stand out from the crowd. For example, if your CV shows that a few years ago, you won an award for creating the best short film at a particular festival, don't just state what it was named; describe how you felt when winning. This creates more emotion and makes it more powerful in the long run. Think about your past experiences with an interviewer's eye in mind – they will be interested in meeting you and seeing how good of an asset you can be to their company.
5. Avoid common mistakes
Proofread your CV​! Check for any spelling or grammar errors because there's nothing more embarrassing than having a work application submitted with errors. It makes you look unprofessional and proves that you can't handle a simple task such as writing your own CV. Also, make sure that you don't have any spelling or grammar mistakes on your CV because it's important to show that you take the time to make sure things are clear and accurate.
Don't forget to also check your CV format. For example, if you want to apply for a job in an international company, it is acceptable to write in US format (with months) or EU format (with days and years). But, if you write your CV in US format and the employer is expecting a European format, then you will already be putting them in a bad mood. Many jobs specify what kind of format they are expecting so make sure to check for this beforehand.
6. Be authentic
You want to stand out of the crowd and to show that you are an individual that is ready to work hard for your company, so it's important to have courage when listing your skills, strengths, and past experiences. If someone can't tell at first glance that you are a good candidate for the job, then they probably won't give you the time of day.
One of the most important things to focus on when listing your skills and experience is to make sure that you are as authentic as possible. Avoid using buzzwords such as "hard-working" or "dynamic" because no one will know if you really mean it or not. In order to be effective and show that you are the right person for this job, it's important to level with your past experiences – they must be real-life experiences.
7. Use Numbers and Statistics When You Can
Numbers talk, especially when writing a CV. Numbers help you to show your accomplishments better than just stating them in words because they allow you to catch someone's attention when describing what you have achieved in the past. It's a way to prove that you are ready for this job and that you are capable of achieving more in the future.
8. Make Your CV a Showcase of Your Personality
Your personality is important because it represents who you are as an individual and what type of person you will be as an employee, so make sure to get it across in your CV. The way of doing it is simple: show that you have the skillset and ability to do the job at hand, but also end up showing yourself in a good light. That means being honest about your strengths and weaknesses; saying why you need the job or how much experience you have, or even describe yourself as a professional or someone who likes your own individuality. Bonus tip, write an attractive cv personal profile.
9. Apply What You Learn from Your CV
Learning how to write a CV is a skill that will stay with you for the rest of your life. Therefore, after writing it, you need to go out there and apply what you have learned. This will help you improve your skills and be more successful in the future – it's not just about getting an awesome job right at the start. But what if you haven't written a CV before? Then this article is perfect for helping you learn how to write one!
10. Update Your CV Whenever You Have the Chance
How often do you update your resume? If you don't update it at least once a year, then you could be missing out on connecting with new people. As an example, if your job in the past year was very different from what it is now and another job has opened up that is better for you, then now is a good time to update your CV. This way, when an employer goes through applications, they can see all of your experience and skills from the previous year as well as how they can contact you. Be proactive about finding new jobs and working on changing your CV whenever you do!
11. Ask for Help, if You Need It
If you're stuck on something, then there are a few places to check out:
LibreOffice's help page​. It really is very easy to use and is helpful for those who struggle with open office documents. You can even send your CV and questions about CV writing to them using their chat function. They will respond quickly and answer any questions you have about how to write a CV. The best part? They will also introduce you to some of the best online CV writing services that can help you create a resume that stands out from the crowd! OpenCV Resume Writing Guide​. This is an easy-to-follow guide for those who need help with formatting and other elements that are important when writing a CV. They also offer links to sites that can help you with your CV as well as additional tools that you can use to create the perfect resume. All of this, for free! Resume Writing Guide​ This is another great resource for anyone who needs assistance with their resume. It is available in Word format so it's super easy to use and understand – you don't have to be an expert at all!
12. Always Follow Up With Your Applications
An employer's final decision on whether or not they accept an application is based on three criteria: your qualifications, the covering letter, and your CV. If you don't follow up with a resume or CV, then your application just doesn't have the same feel as other applications. It's because of this reason that Employers prefer to get a phone call or an email from the candidate instead of just receiving a letter through the postal service.
Therefore, after sending in your application, it's essential to make sure to keep in touch with the person who is reviewing it. This will help them remember you and also make sure that they are still interested in speaking with you. This is why many employers will send out a follow-up email stating when they will get back to them.
Frequently Asked Questions
1. How should I format my CV?
There is no one-size-fits-all answer to this question, as the best CV format will vary depending on your individual skills, experience, and career goals. However, there are some general guidelines that you can follow to ensure that your CV is well-organized and easy to read.
2. What information should I include in my CV?
Your CV should include your name, contact information, education, skills, and experience. You can also include additional sections such as awards, publications, or professional memberships.
3. How can I make my CV stand out?
There are a few things you can do to make your CV stand out from the rest. First, make sure that your CV is well-written and free of any grammar or spelling errors. Second, tailor your CV to each specific job you are applying for. Third, use keywords that employers are likely to be searching for. Finally, make sure your CV is visually appealing by using clear headings and bullet points.
4. What are some common mistakes to avoid when writing a CV?
Some common mistakes to avoid when writing a CV include including irrelevant information, using unprofessional language, and making grammatical errors.
5. How can I target my CV to a specific job?
When targeting your CV to a specific job, make sure to highlight the skills, experience, and education that are most relevant to the position. You can also use keywords that employers are likely to be searching for.
6. What should I do if I don't have much work experience?
If you don't have much work experience, you can still include other relevant information on your CV, such as internships, volunteer work, or educational achievements.
7. How can I make my CV more concise?
If you want to make your CV more concise, you can try to remove any irrelevant information, use clear headings and bullet points, and focus on your most recent and relevant experience.
8. How can I make my CV more visually appealing?
There are a few things you can do to make your CV more visually appealing. First, use clear headings and bullet points. Second, use a professional font and layout. Finally, avoid overcrowding your CV with too much information.
Conclusion:
Writing a good CV is not easy at all but with the right guidance, it doesn't have to be so difficult to produce an outstanding CV that can impress everyone who reads it. Follow these tips and you will be on your way to success!