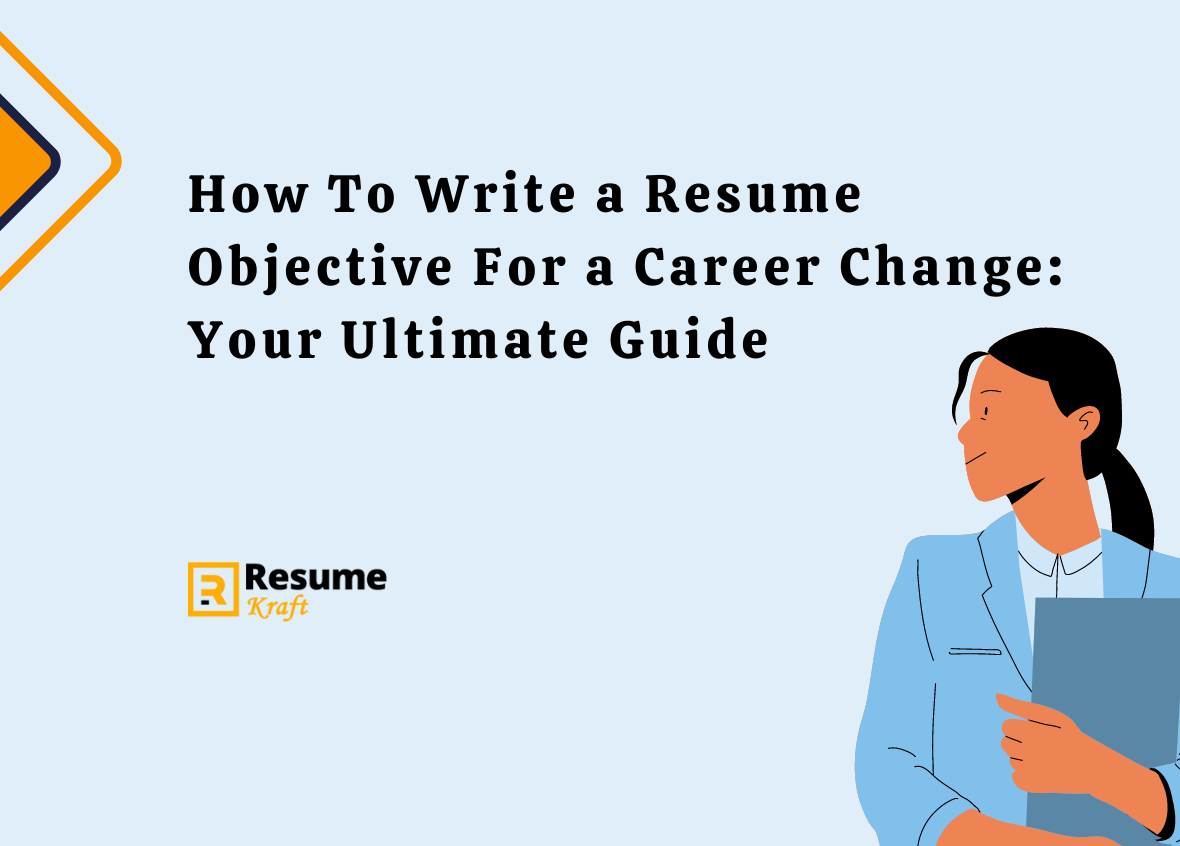 In the quest for a career change, your resume is your primary ticket to landing that interview and ultimately, the job. However, among the many elements that comprise a robust resume, the career objective statement plays a significant role, especially when you're embarking on a new career path.
Master the art of writing a resume objective for a career change with our detailed guide, which includes essential components, step-by-step crafting process, pitfalls to avoid, and illustrative examples.
Understanding the Concept of a Resume Objective
Often positioned at the top of the resume, right after your personal details, the resume objective is your first chance to leave an impression on the hiring manager. This is your platform to introduce yourself, articulate your professional goals, and indicate what you bring to the table in terms of skills and qualifications. Essentially, it's your elevator pitch – a succinct and compelling overview of who you are as a professional.
While resume objectives are optional, they are particularly crucial for career changers. They provide an opportunity to explain your career pivot and connect your past experiences with the job you're seeking.
The Significance of a Career-Change Resume Objective
The dynamics of hiring are fundamentally different when it comes to career changers. Unlike candidates who are advancing along the same career path, career changers carry a unique blend of experiences from diverse fields. Hence, their resumes need to highlight their transferable skills and demonstrate how these skills can be beneficial in the new job role.
A well-crafted resume objective can help achieve this. It allows you to direct the hiring manager's attention to your relevant skills, despite not having direct experience in the new field. You get to articulate how your past roles have equipped you with the capabilities to excel in the new job. Essentially, your resume objective is your tool to bridge the gap between your past and future careers.
Build your resume in just 5 minutes with AI.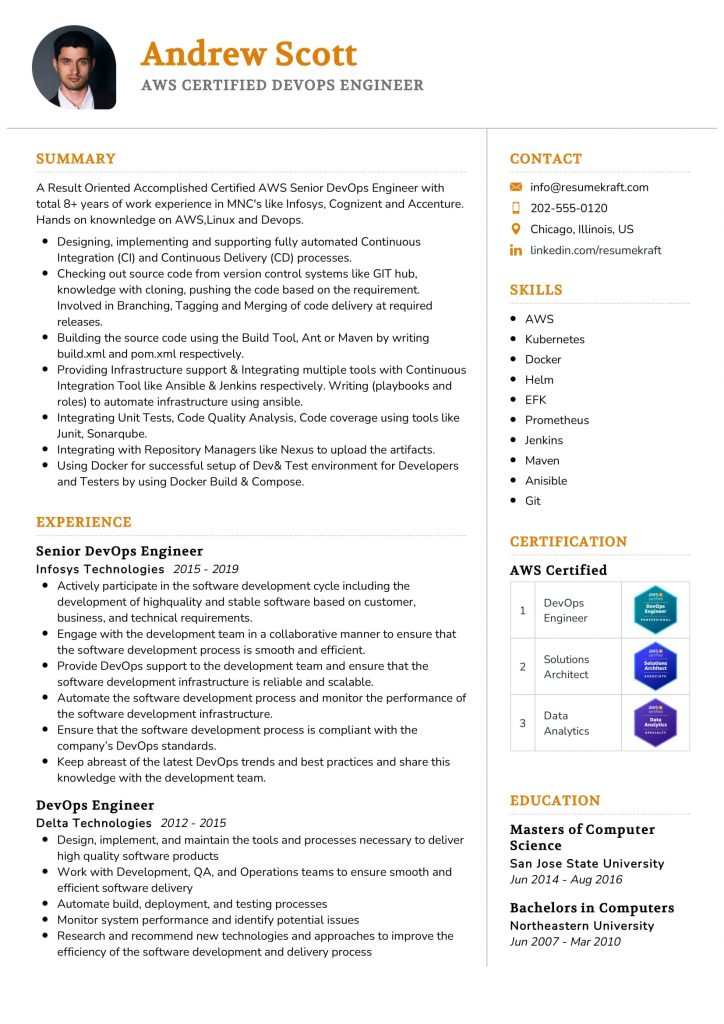 Essential Components of a Career-Change Resume Objective
A strong career-change resume objective is often the product of careful thought and planning. While the content is specific to each individual, a few common elements form the backbone of an effective resume objective:
Clear Intent and Direction
Avoid ambiguity at all costs. Clearly state the job title, industry, or specific role you're seeking. By doing so, you not only demonstrate your awareness of the new field but also show that you're serious about the career change.
Transferable Skills
As a career changer, your strongest asset is your transferable skills. These are skills that you've acquired through your past roles and can be applied across various industries or job functions. They could range from hard skills like project management and data analysis to soft skills like leadership, communication, and problem-solving.
Relevant Achievements
If you can back your claims with quantifiable achievements, it lends credibility to your resume objective. It shows that you're not only capable of doing what you say but you have a proven track record of success.
Components of a Successful Resume Objective for a Career Change
Crafting a career-change resume objective isn't an overnight task. It requires introspection, research, and a good understanding of your new career field. Here's a step-by-step guide to help you write an effective resume objective:
Identification of Transferable Skills
The first step is to identify the skills you possess that are relevant to the new job. Reflect on your past roles, the tasks you've handled, and the projects you've been part of. This will help you recognize the skills that are applicable to your new career path.
Thorough Research of the Target Job
The next step is to understand the job requirements of the new field. Study job descriptions, industry trends, and talk to professionals already in the field. This will give you an idea of the specific skills and qualifications employers are looking for.
Crafting the Resume Objective
Once you have a list of your transferable skills and a good understanding of the job requirements, you can start writing your resume objective. Connect your career aspirations, skills, and qualifications to show how you're a suitable candidate for the job.
Review and Refinement
Your first draft might not be perfect, and that's okay. Take time to review your resume objective. Check for clarity, grammatical errors, and relevance. Seek feedback from mentors, professionals in the field, or career counselors. Revise and refine until your objective is concise, clear, and compelling.
Resume Objective Examples for Career Changers
To help you visualize, here are the examples of resume objectives for career changers:
"Award-winning journalist with over a decade of experience in the media industry, seeking to leverage my storytelling skills, knack for research, and a strong network of industry contacts in a Public Relations role."
"Experienced project manager looking to transition to the field of Human Resources. Offers proven skills in people management, team leadership, and performance optimization."
"Enthusiastic elementary school teacher with a decade of experience in curriculum development, looking to transition into instructional design. Armed with a Master's degree in Education and a passion for technology integration in classrooms, aiming to create engaging e-learning materials."
"Accomplished sales manager with a proven track record in developing new territories and boosting revenue, seeking a transition into real estate. Bring deep customer relationship skills and an extensive network of potential investors."
"Successful event coordinator with over 5 years of experience in managing large-scale corporate events, aiming to leverage my organizational and planning skills in a project management role. Certified in Agile project management with a strong emphasis on team coordination and client satisfaction."
"Highly driven financial analyst with excellent statistical modeling skills, looking to apply my quantitative and analytical abilities in a data science role. Certified in Python and R, with a strong understanding of machine learning algorithms."
"Detail-oriented administrative assistant with exceptional multitasking and organizational abilities, seeking to leverage these skills in a Human Resources role. Equipped with a Bachelor's degree in Psychology and experience in conflict resolution and employee management."
"Certified public accountant with a strong understanding of financial laws and compliance, looking to transition into a role in corporate law. Currently pursuing a part-time law degree, with a focus on commercial and corporate law."
"Software developer with experience in coding, testing, and debugging, seeking a career change to technical writing. Known for my strong attention to detail and ability to translate complex concepts into understandable terms. Experienced in writing technical documentation and guides."
"Experienced marketing manager with a knack for branding and digital campaigns, looking to transition into a career in UX/UI Design. Completed a bootcamp in UX/UI Design, with hands-on experience in user research, prototyping, and usability testing."
"Energetic retail store manager with a decade of experience in inventory management and customer service, seeking to pivot into supply chain management. Armed with strong vendor management skills and a deep understanding of logistics and warehousing."
"Creative content writer with an extensive portfolio in SEO-friendly articles and blogs, looking to switch careers to Public Relations. Holds a deep understanding of media strategy, crisis management, and have strong relationships with a broad network of media contacts."
Try our Free resume builder to create Job winning resume in just 5min.
Common Mistakes to Avoid
There are a few common mistakes you should avoid when writing your career-change resume objective:
Avoid Being Vague: Employers don't have the time to guess what you're seeking. Be specific about the role you're targeting.
Don't Ignore Transferable Skills: Your transferable skills are your selling points. Make sure you highlight them.
Avoid Generic Objectives: Each job application is unique, and so should be your resume objective. Tailor your objective to match the specific job you're applying for.
Key Takeaways
Here are the key takeaways from our detailed guide on "How To Write a Resume Objective For a Career Change":
Resume objectives can play a crucial role during career transitions, as they allow you to connect your past experiences with your future career goals.
Clear intent and direction are crucial components of a resume objective. Be specific about the role you're targeting to show your seriousness about the career change.
Transferable skills are your greatest assets when changing careers. Identify and highlight skills that can be applied across different industries or job functions.
Backing your claims with quantifiable achievements adds credibility to your resume objective.
Drafting an effective resume objective involves identifying your transferable skills, thoroughly researching your target job, and crafting and refining your objective accordingly.
Tailoring your resume objective to each unique job application is important to show relevance and understanding of the specific role.
Avoiding common pitfalls such as vagueness, ignoring transferable skills, and generic objectives can help in making your resume objective more effective.
Crafting compelling and relevant resume objectives can be a strategic move in making a successful career transition.
Final Thoughts
Switching careers is a significant decision that requires strategic planning and execution. Your resume, particularly your career objective, plays an integral role in facilitating this transition. It enables you to showcase your potential, market your transferable skills, and express your enthusiasm for the new career path. With the comprehensive guidance provided above, you're now equipped to write a compelling resume objective that paves the way for a successful career change.
Frequently Asked Questions
Q1: What is the purpose of a career-change resume objective?
The purpose of a career-change resume objective is to clearly convey your career goals, skills, and qualifications relevant to the new job you're seeking. It's an opportunity to explain your career transition and demonstrate how your past experiences make you an ideal fit for the new role.
Q2: What should a resume objective include?
A resume objective should include a clear statement of your career goal, a summary of your relevant transferable skills, and if possible, quantifiable achievements that support your skills.
Q3: How can I identify my transferable skills?
You can identify your transferable skills by reflecting on your past roles and responsibilities. Consider the skills you've acquired and used across different tasks and how they can be applied to the new job.
Q4: How can I tailor my resume objective to each job application?
To tailor your resume objective, study the job description of each role you're applying for. Identify the specific skills and qualifications the employer seeks and incorporate them into your resume objective.
Q5: How significant is the role of a resume objective in a career change?
In a career change, a resume objective plays a significant role as it helps you highlight your transferable skills, align your past experiences with the new job's requirements, and portray how your career pivot can be beneficial to the potential employer.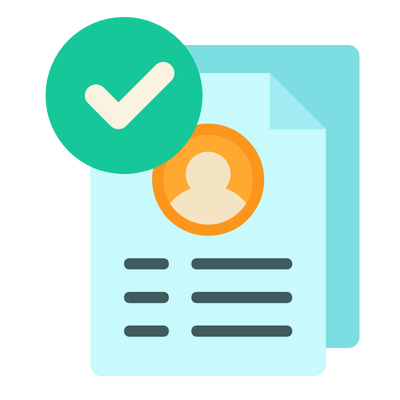 Build your resume in 5 minutes
Our resume builder is easy to use and will help you create a resume that is ATS-friendly and will stand out from the crowd.
Recommended Reading: