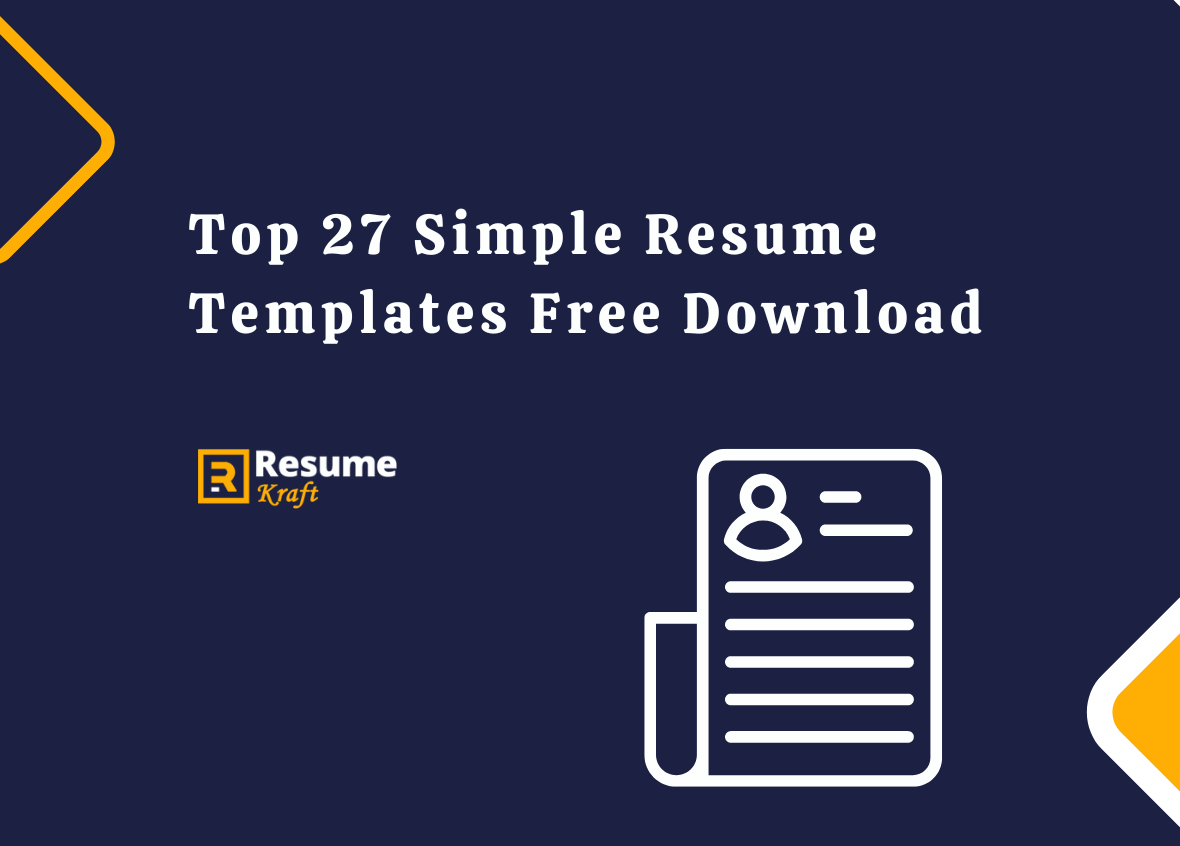 Landing your dream job starts with making a stellar first impression, and that often begins with a well-crafted resume. Your resume isn't just a document—it's a marketing tool that showcases your skills, qualifications, and professional journey. But crafting the perfect resume isn't always easy, and that's where a good template can help.
In this comprehensive guide, we've curated a list of the top 27 simple resume templates that you can download for free. Whether you're a recent graduate, a seasoned professional, or are planning a career change, there's a template for everyone. Along with this, we'll share expert tips on how to write an impactful resume that stands out in the crowd. Ready to take the first step towards your dream job? Let's dive in!
1. Basic & Clean Template
Perfect for those who adore simplicity, the Basic & Clean template offers a no-frills design approach. Its uncluttered layout, coupled with easy-to-read font, delivers a user-friendly experience. What's more, its minimalist design makes it versatile, suiting numerous professional fields. If you're someone who prefers brevity and a straightforward presentation, this template is a go-to pick.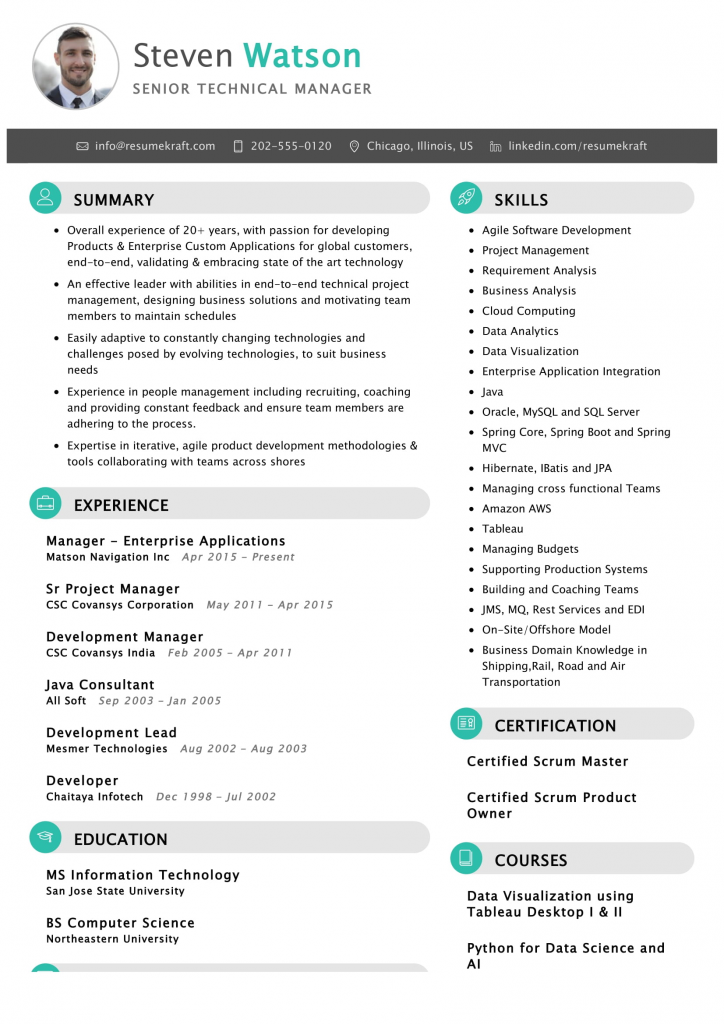 2. Modern Professional Template
In contrast to the previous template, the Modern Professional design injects a certain level of sophistication into simplicity. It cleverly incorporates subtle colors and streamlined formatting to ensure your resume stands out without looking flashy. This template is ideal for professionals seeking a balance between conservative and contemporary styles. Also, it's excellent for those trying to emphasize their forward-thinking mindset without losing the professional vibe.
3. Functional Resume Template
The Functional Resume Template flips the conventional resume format on its head by focusing more on skills and experience rather than chronological work history. This layout is great for career changers, people with gaps in their employment history, or those who have a broad range of experiences. The skill-based focus allows you to highlight your abilities and accomplishments front and center. It's an excellent way to steer the employer's attention to what you can do and not when you did it.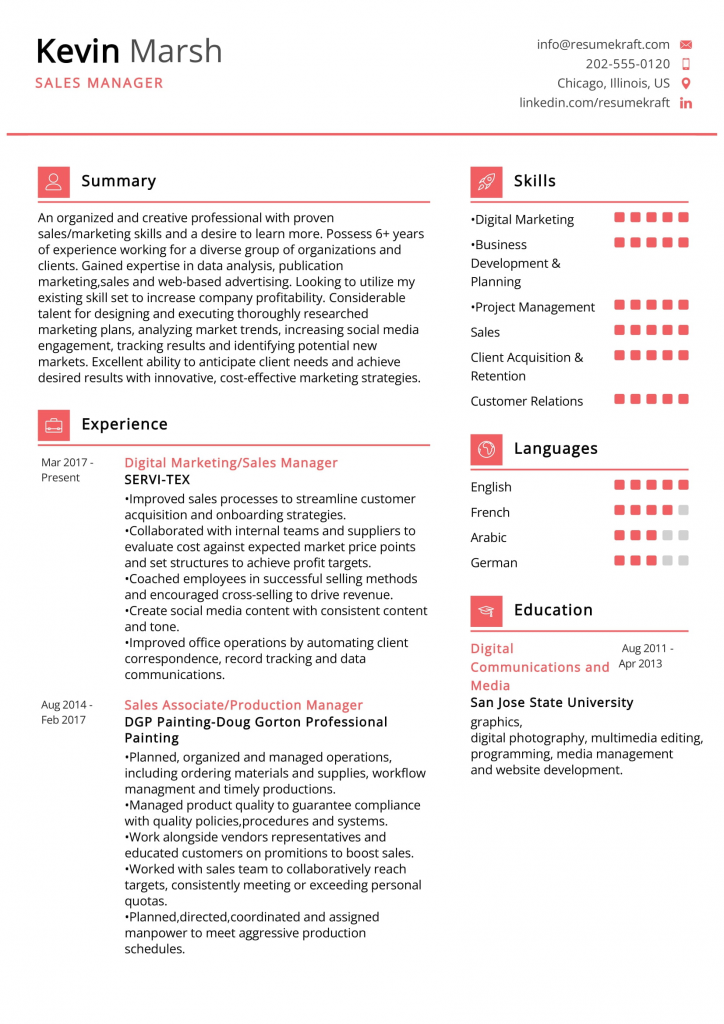 4. Creative Resume Template
For those in the creative field, the Creative Resume Template offers a visual twist. With unique typography and tasteful use of color, this template allows your creativity to shine through while keeping your credentials in focus. It's a favorite among graphic designers, writers, and artists who want to showcase their creativity without compromising on professionalism.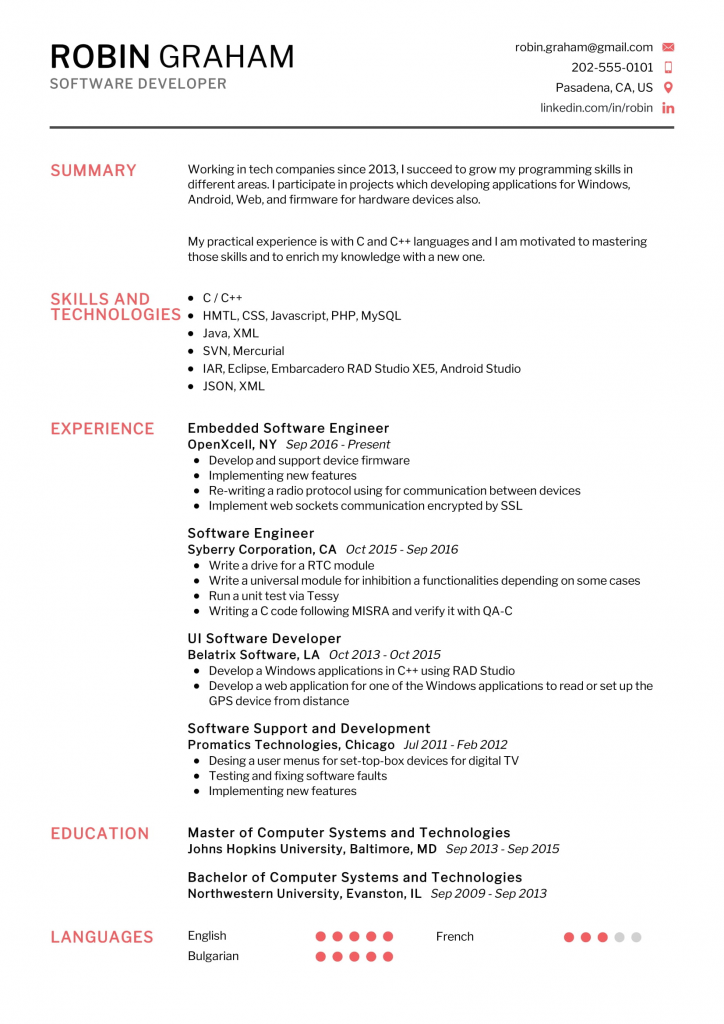 5. Infographic Resume Template
An infographic resume is not just visually appealing but also makes information digestion a breeze. This Infographic Resume Template utilizes charts, graphs, and other visual elements to present your professional story. It's a fantastic option for those who want to showcase their achievements in a visually engaging manner. This template is popular among marketers, data analysts, and anyone with achievements that can be represented visually.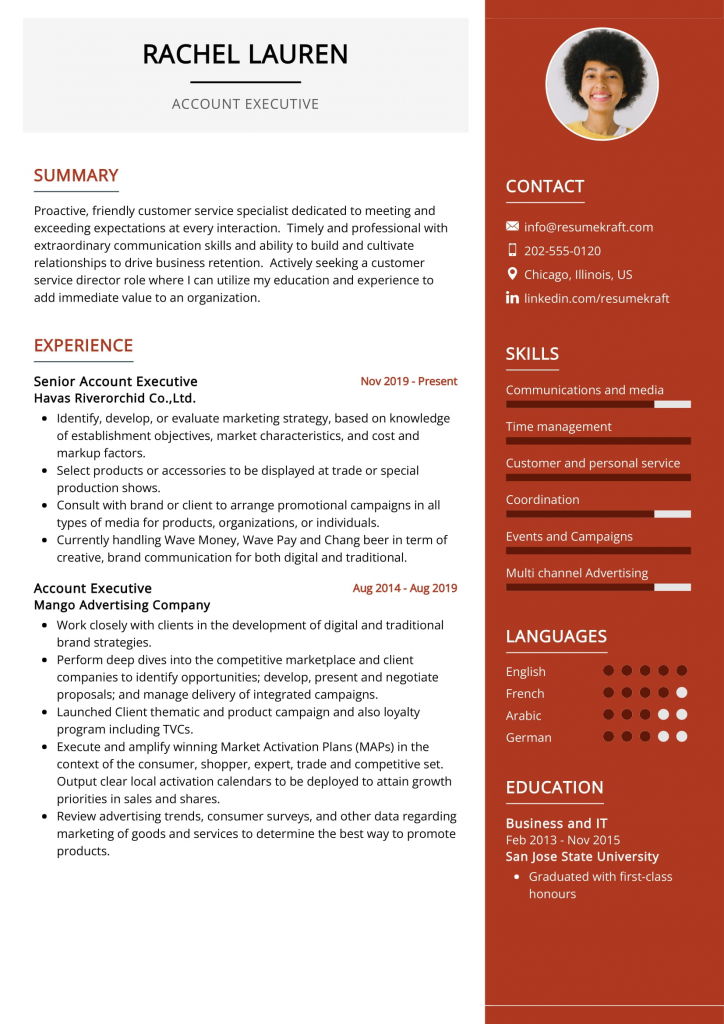 6. Elegant Resume Template
The Elegant Resume Template exudes class and sophistication with its sleek design and thoughtful color palette. With this template, you can keep your information well-structured and easy-to-find, making it an excellent choice for individuals in high-profile professions such as executives or business managers.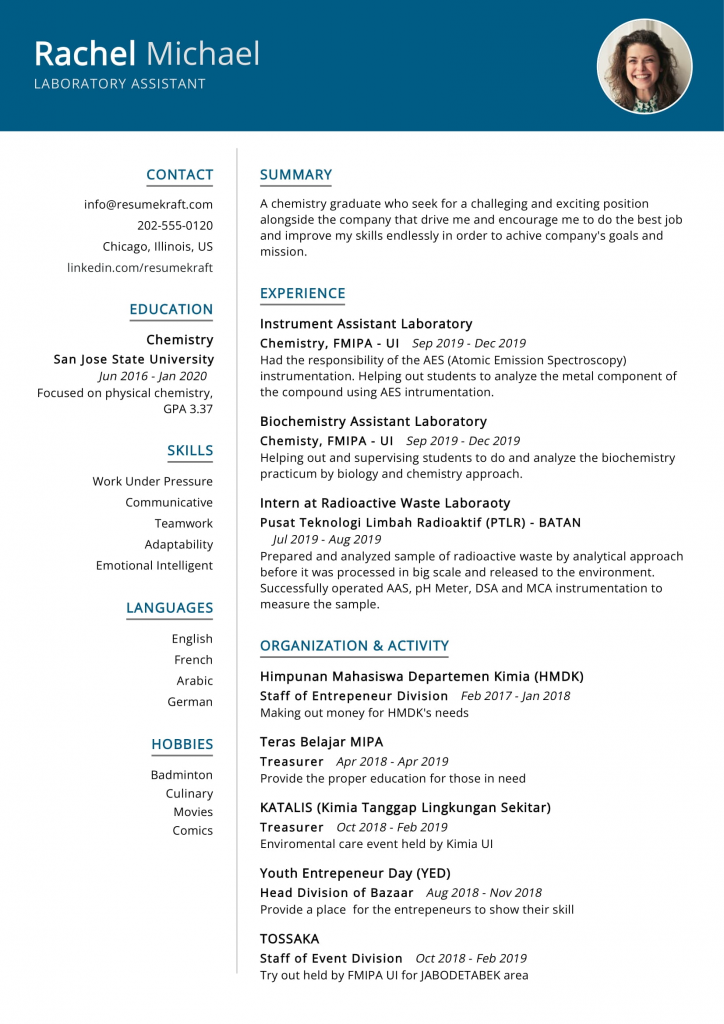 7. Tech Resume Template
Designed specifically for tech professionals, this Tech Resume Template highlights technical skills, projects, and certifications right on the first page. Its modern, simplistic design ensures your technical expertise won't be lost in overly complex formatting.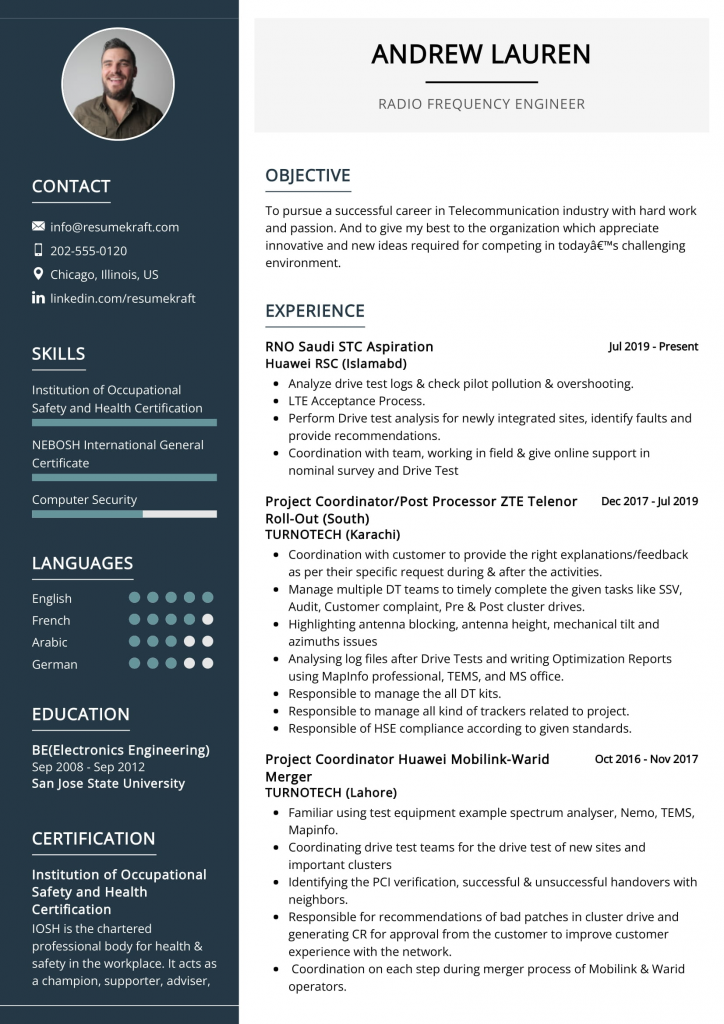 8. Two-Column Resume Template
The Two-Column Resume Template is a fresh take on traditional resume layouts. With your photo, contact information, and skills on one side, and your experience and education on the other, it makes efficient use of space and creates a visually balanced resume.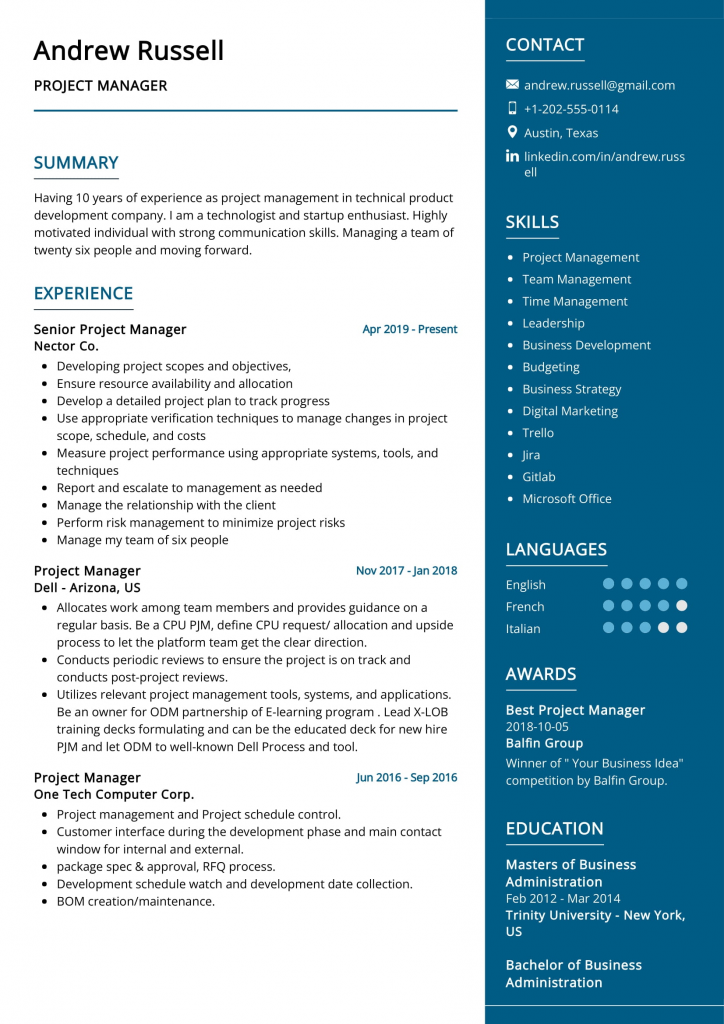 9. College Graduate Resume Template
For recent college graduates, this template highlights education and academic achievements. The College Graduate Resume Template puts your degree, coursework, and internships front and center, making it an ideal choice for fresh graduates entering the workforce.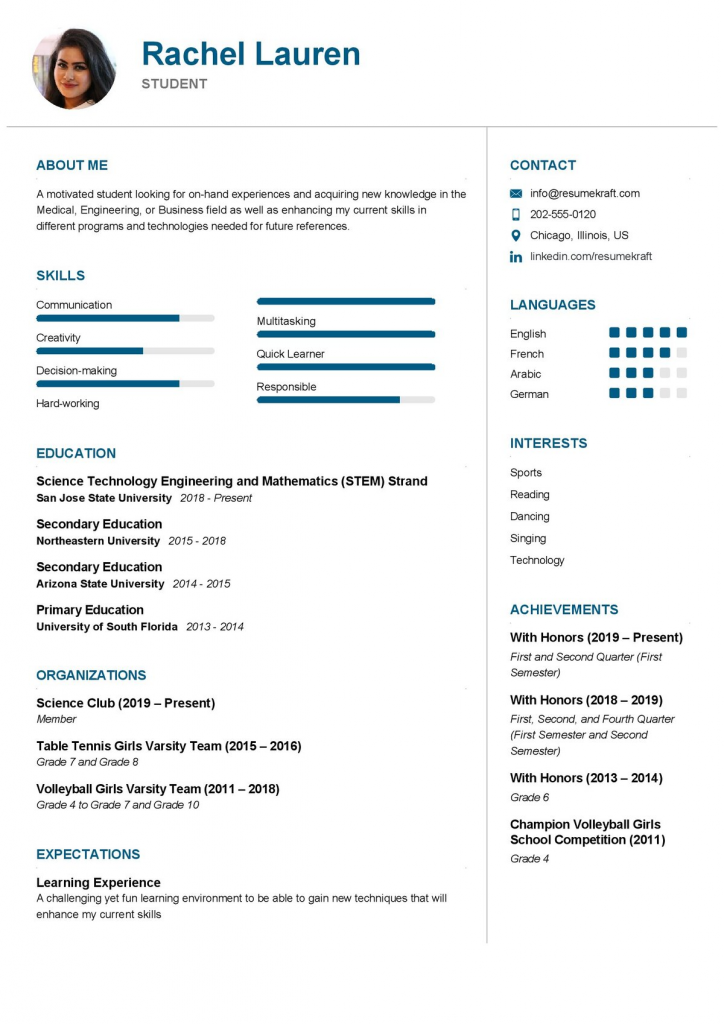 10. Academic CV Template
The Academic CV Template is tailored for individuals in academia. Unlike typical resumes, it's structured to focus on publications, teaching experience, and academic achievements. It's an excellent choice for professors, researchers, and Ph.D. candidates.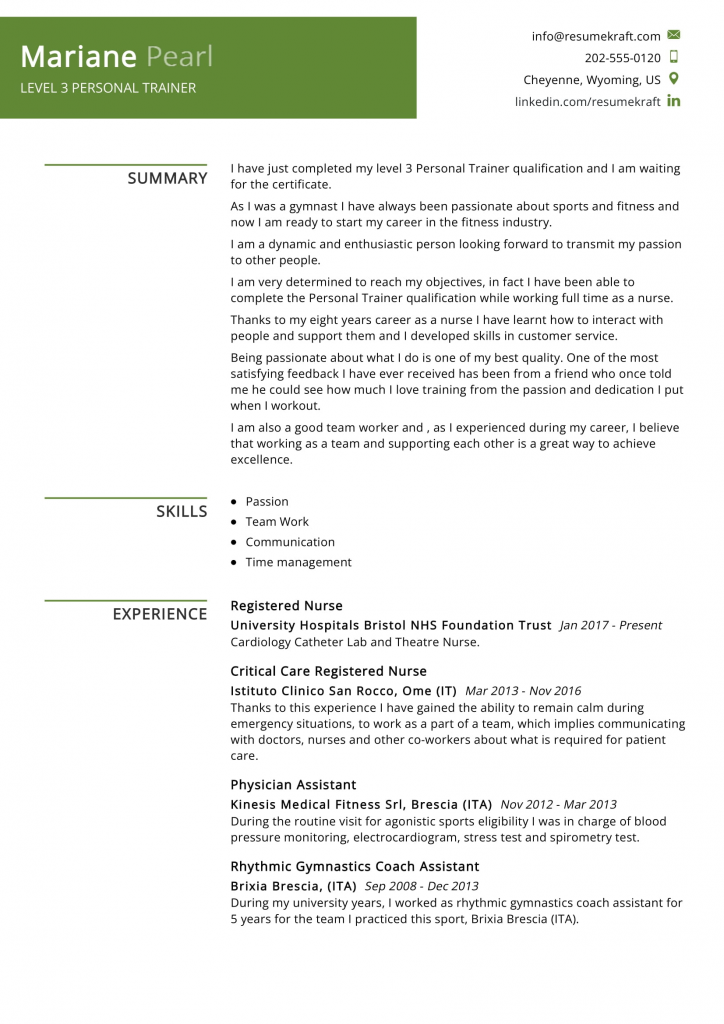 11. Healthcare Resume Template
For those in the medical field, this Healthcare Resume Template places emphasis on licenses, certifications, and clinical experiences. It has a clean, easy-to-read design that is ideal for nurses, doctors, and healthcare professionals.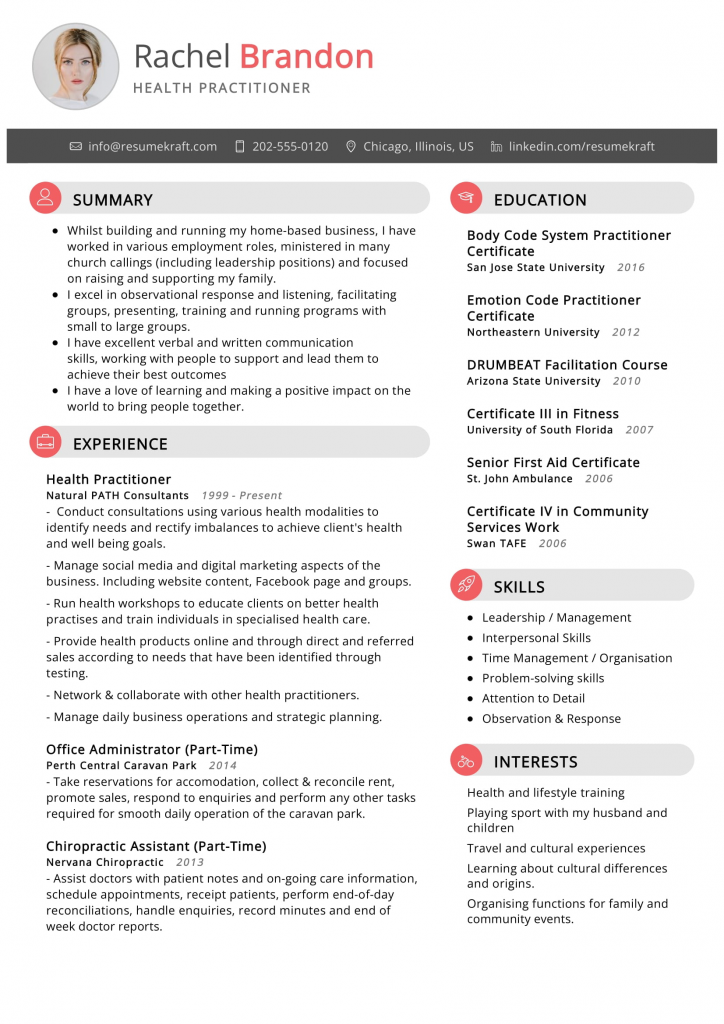 12. Classic Resume Template
A time-honored choice, the Classic Resume Template adheres to traditional resume norms with a clean layout, muted colors, and a clear focus on content. This template is perfect for anyone who prefers a more conservative approach to their job applications.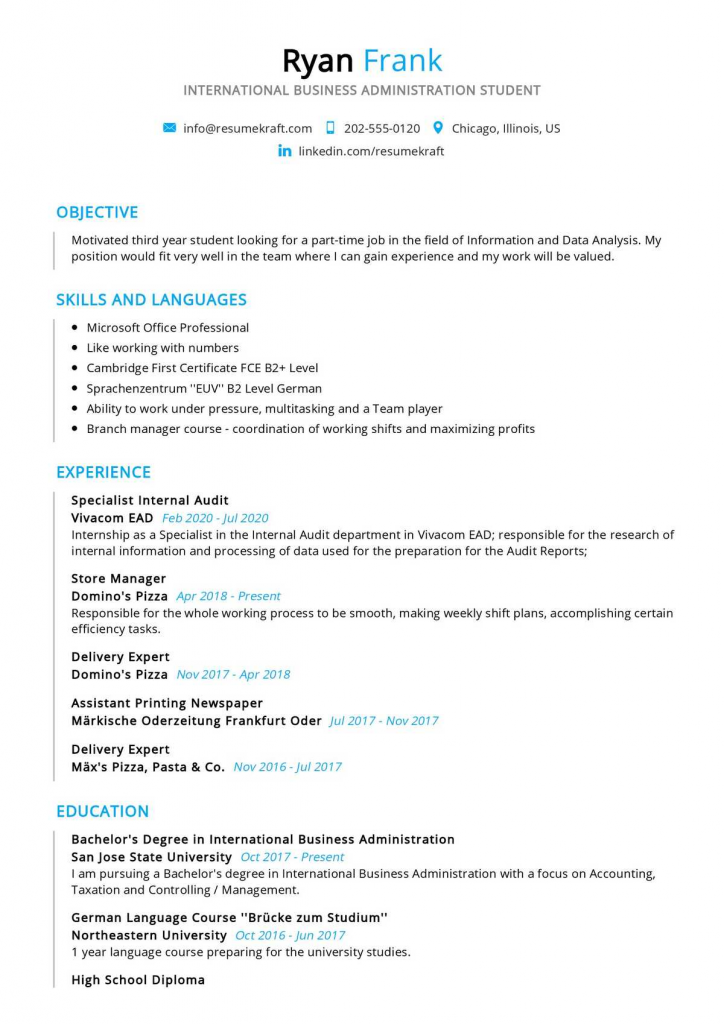 13. Portfolio Resume Template
The Portfolio Resume Template is ideal for creatives who want to showcase their work in a more visual format. This template allows you to highlight notable projects or artworks, making it an excellent choice for designers, artists, and photographers who wish to display their portfolios within their resume.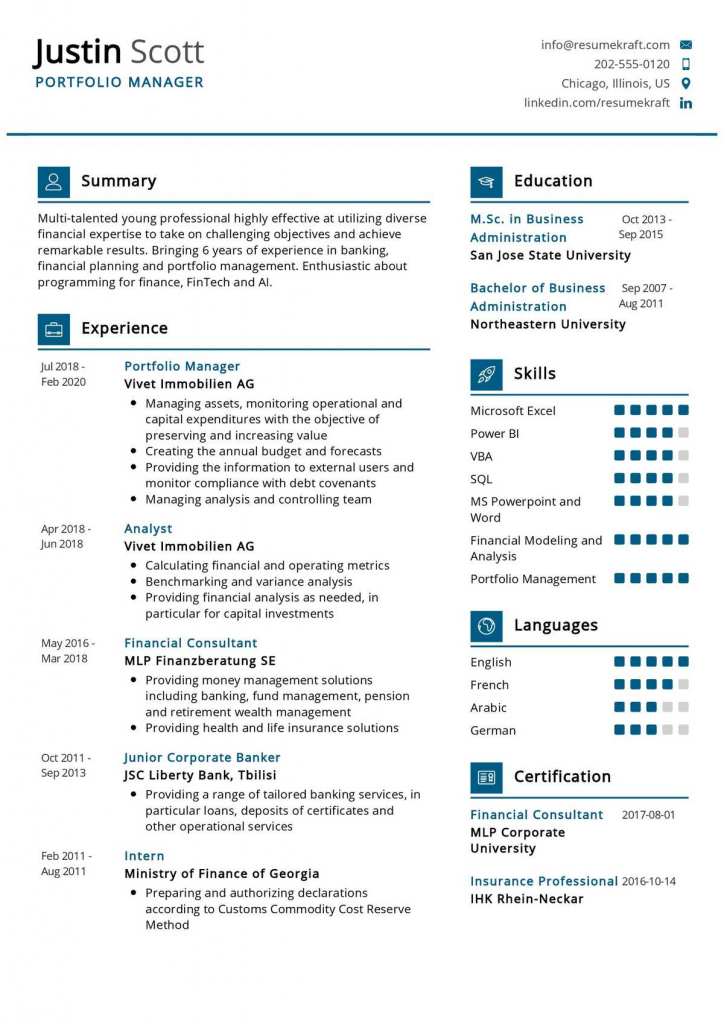 14. Freelancer Resume Template
This template is specifically designed for freelancers or contract workers. The Freelancer Resume Template puts emphasis on the variety of projects you've handled, diverse skills you've acquired, and the array of clients you've worked with, making it ideal for showcasing a wide-ranging work history.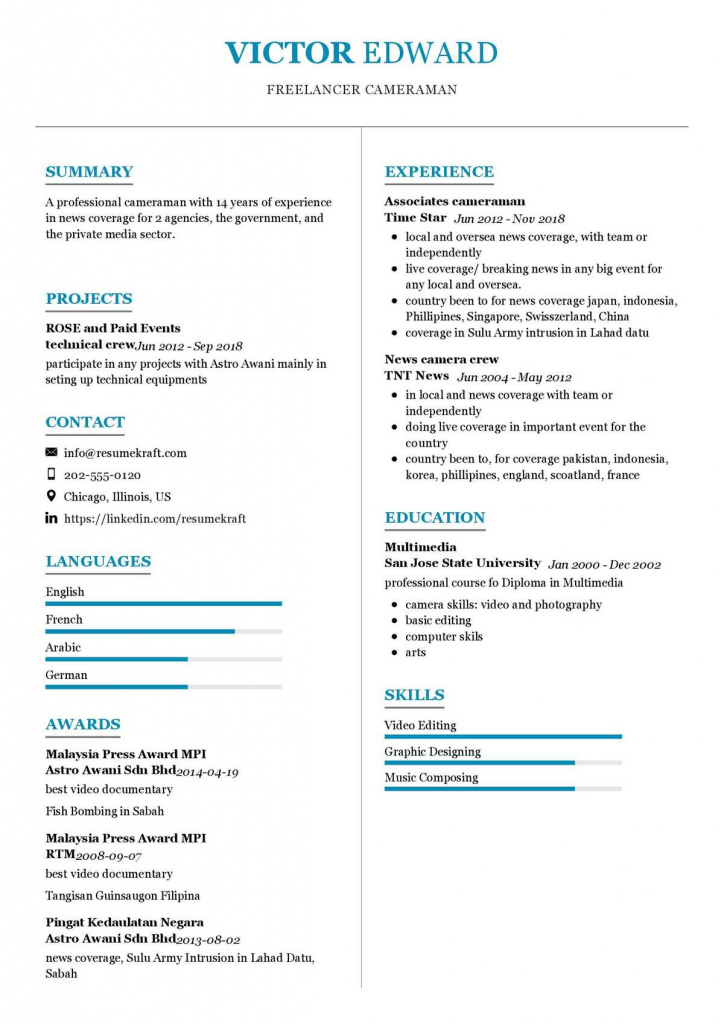 15. Internship Resume Template
The Internship Resume Template is tailored for students or individuals looking to land an internship. It highlights academic achievements, relevant coursework, and extracurricular activities over work experience, demonstrating your eagerness and potential to prospective employers.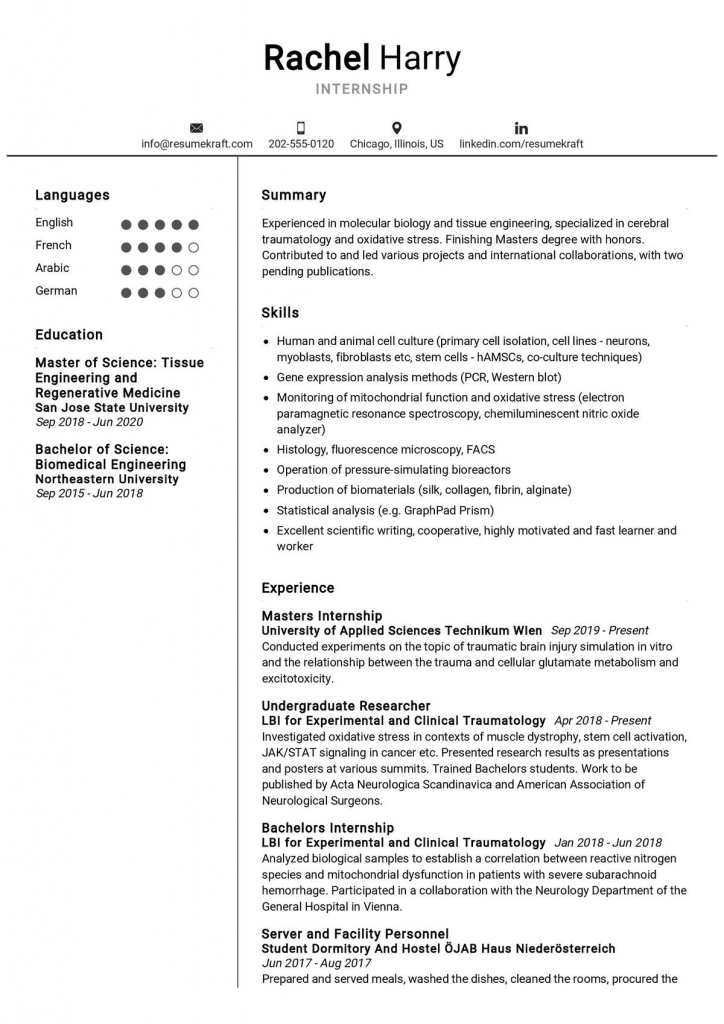 16. Start-Up Resume Template
The Start-Up Resume Template features a dynamic design that reflects the innovative nature of start-up culture. It focuses on your roles and accomplishments in fast-paced, evolving environments, making it perfect for entrepreneurs and start-up veterans.
17. Graphic Design Resume Template
For graphic designers, this template offers a unique way to showcase your design skills. The Graphic Design Resume Template features space for a portfolio, an in-depth skills section, and a visually appealing layout that will grab a recruiter's attention.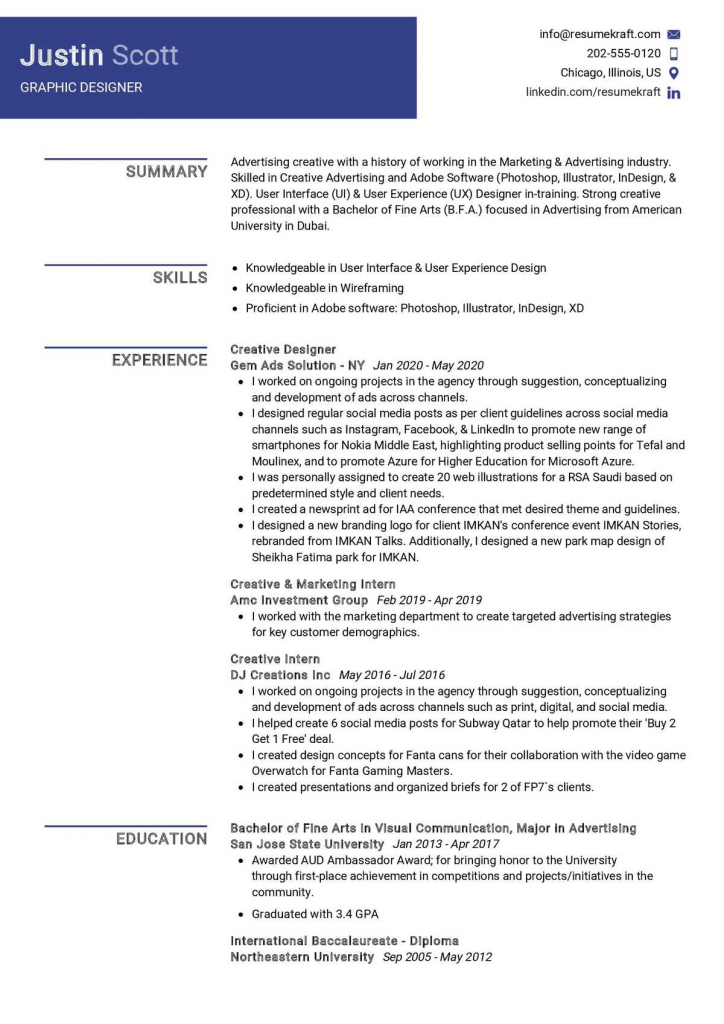 18. Teacher Resume Template
The Teacher Resume Template highlights teaching experiences, certifications, and areas of expertise. This easy-to-read design allows educators to showcase their skills and accomplishments, making it an excellent choice for teachers, professors, and education professionals.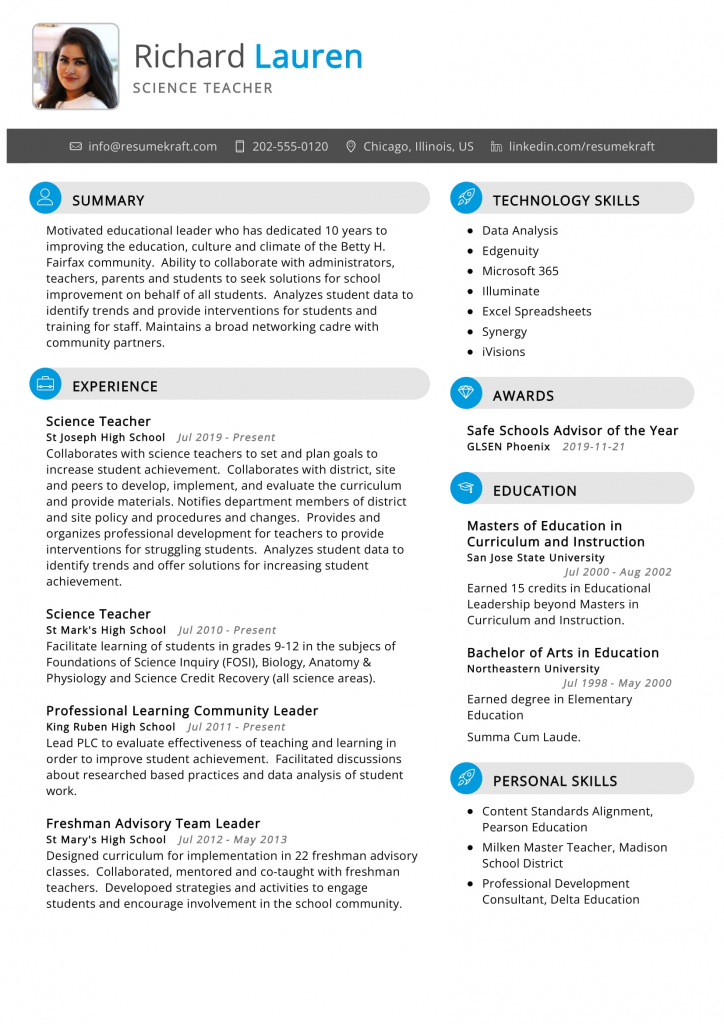 19. Non-Profit Resume Template
The Non-Profit Resume Template emphasizes volunteer work, community involvement, and fundraising experience. Its straightforward design ensures that your commitment to service and your ability to rally for a cause stand out, making it an excellent choice for individuals in the non-profit sector.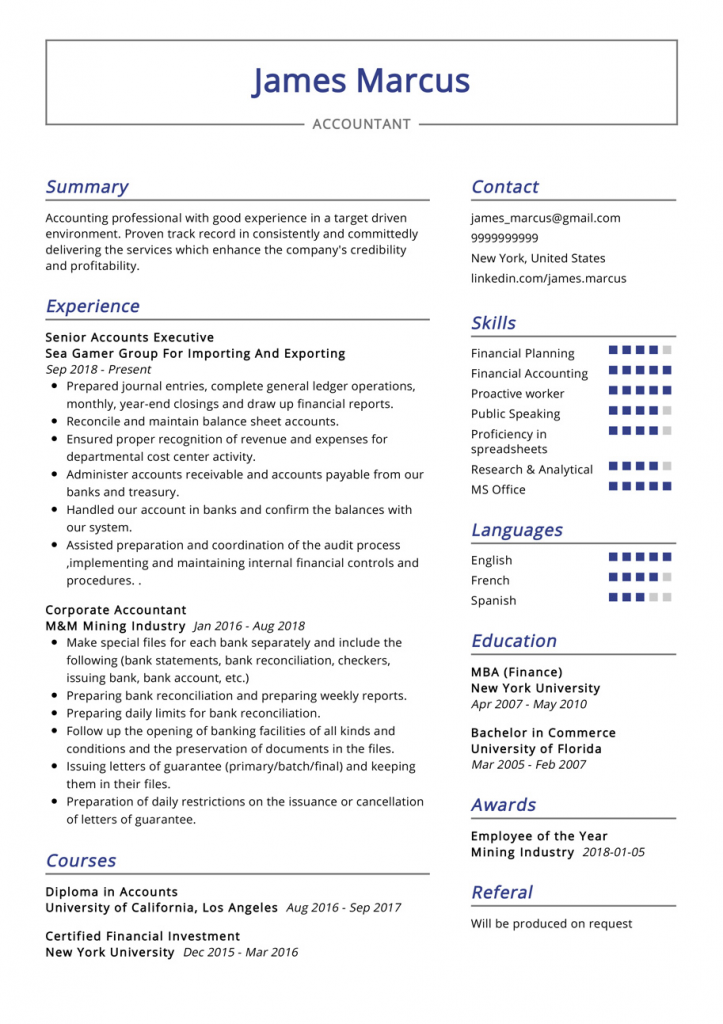 20. Law Resume Template
The Law Resume Template is tailored to meet the needs of law professionals. It highlights law school accomplishments, bar certifications, and legal experience, offering a concise and professional layout that meets the demands of law firms and government agencies.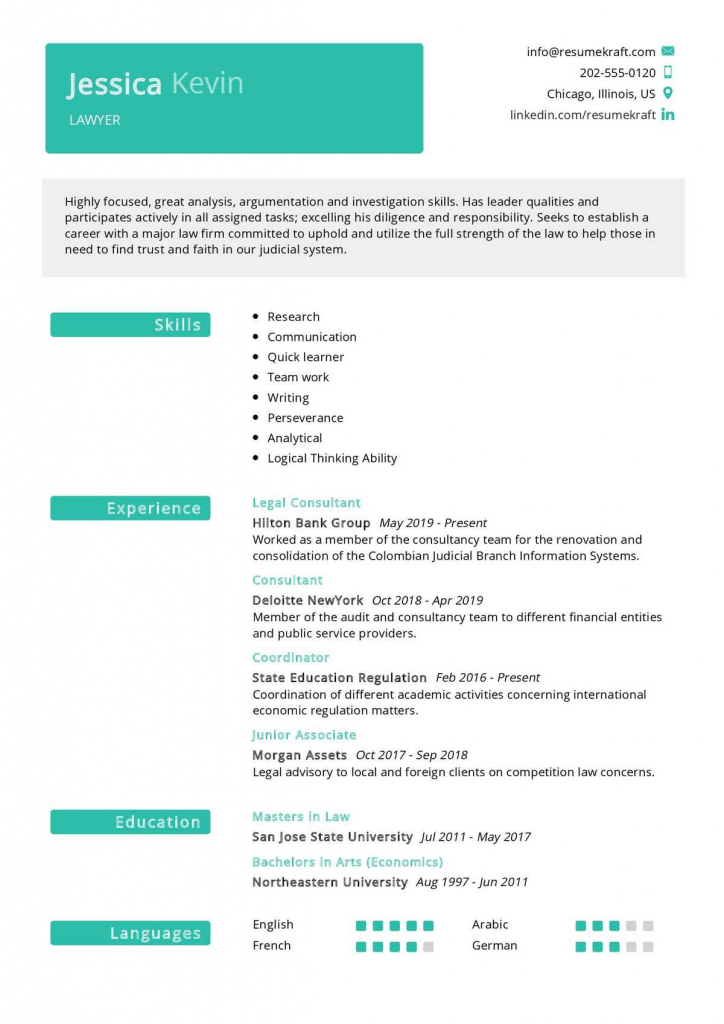 21. Entry-Level Resume Template
The Entry-Level Resume Template is an ideal choice for recent graduates or individuals stepping into the professional world for the first time. This template highlights educational achievements, relevant skills, and internships or volunteer work, demonstrating your potential to prospective employers even with minimal work experience.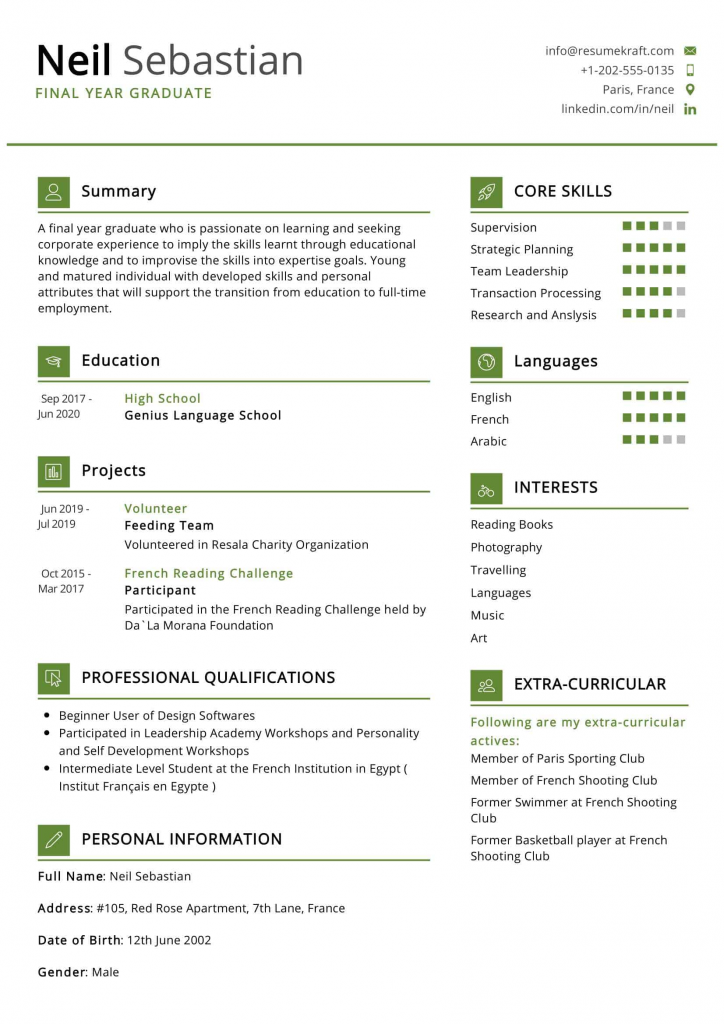 22. Career Change Resume Template
If you're transitioning to a new industry, the Career Change Resume Template will help you spotlight transferable skills and relevant certifications. It allows you to de-emphasize the chronological order of your work history and instead focuses on your abilities and potential in your new field.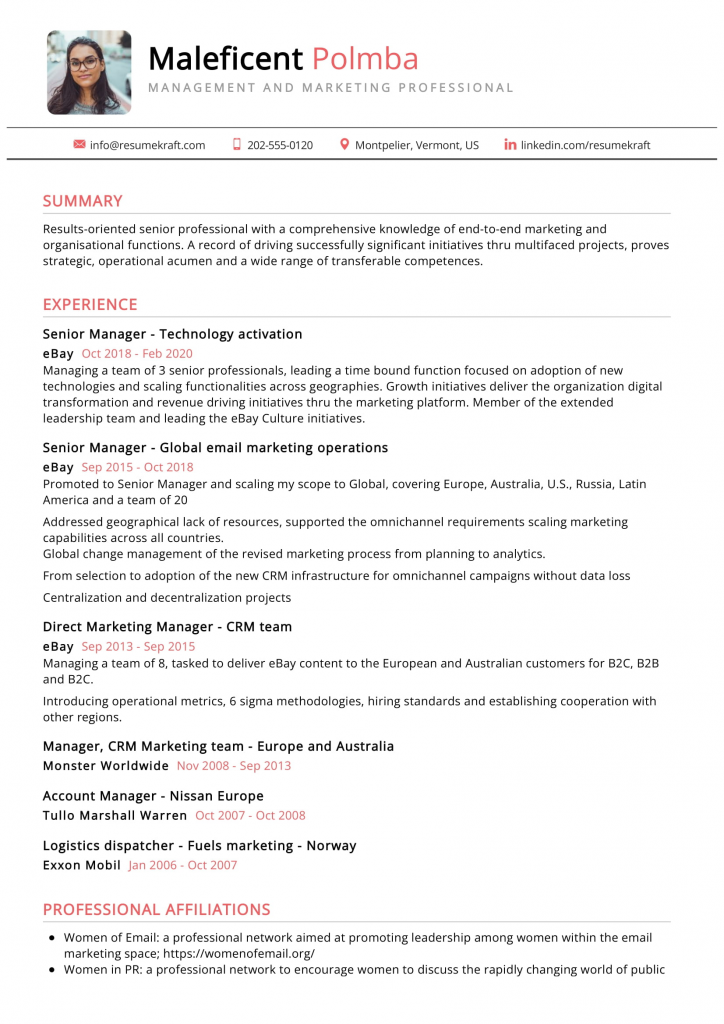 23. Sales Resume Template
This Sales Resume Template is perfect for sales professionals, highlighting sales targets, key accounts handled, and achievements in past roles. Its organized layout ensures that your impressive track record is easy for recruiters to spot.
24. One-Page Resume Template
The One-Page Resume Template is perfect for individuals who value brevity and precision. This template encourages you to condense your career highlights and skills into a single, compelling page, making it an excellent choice for professionals with a straightforward career trajectory.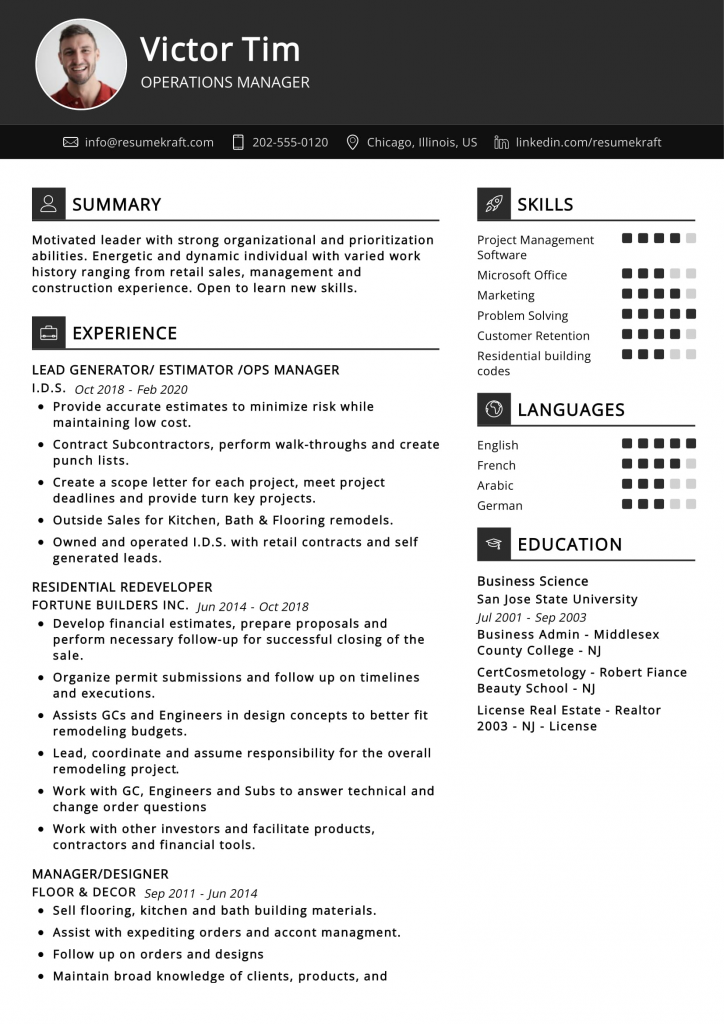 25. Executive Resume Template
Specifically designed for high-level professionals, the Executive Resume Template puts the focus on significant achievements, leadership roles, and strategic contributions made in previous roles. Its sophisticated design aligns with the high stakes of executive-level job applications.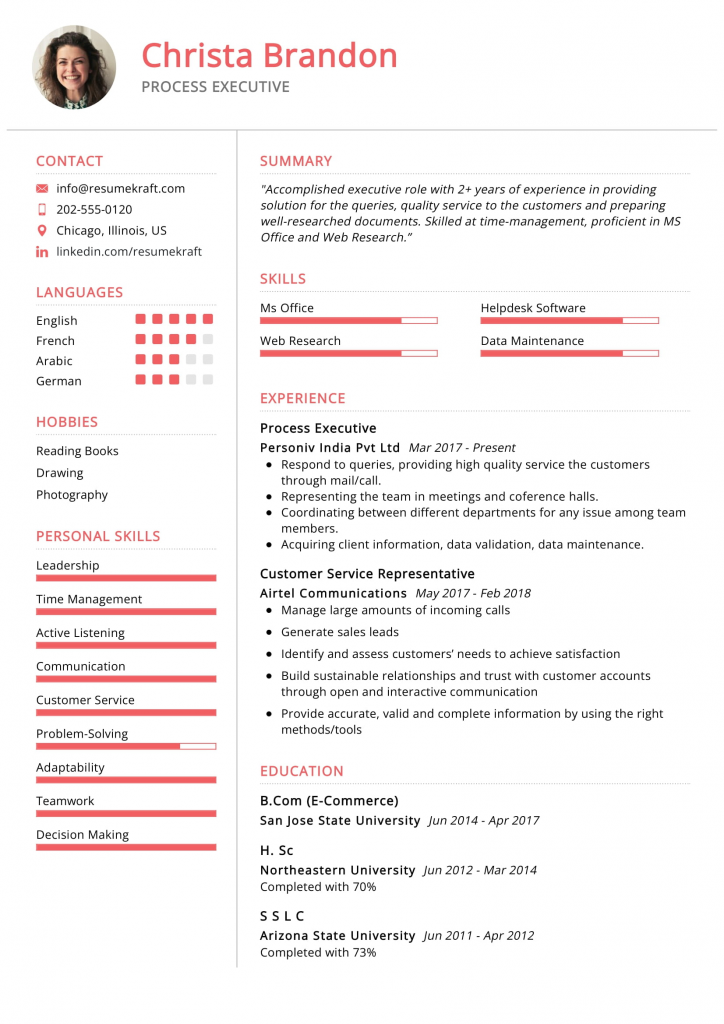 26. Customer Service Resume Template
The Customer Service Resume Template is designed to highlight your interaction with customers, problem-solving skills, and relevant experiences in customer-facing roles. It helps illustrate your people skills and your ability to resolve conflicts, making it an excellent choice for professionals in the service industry.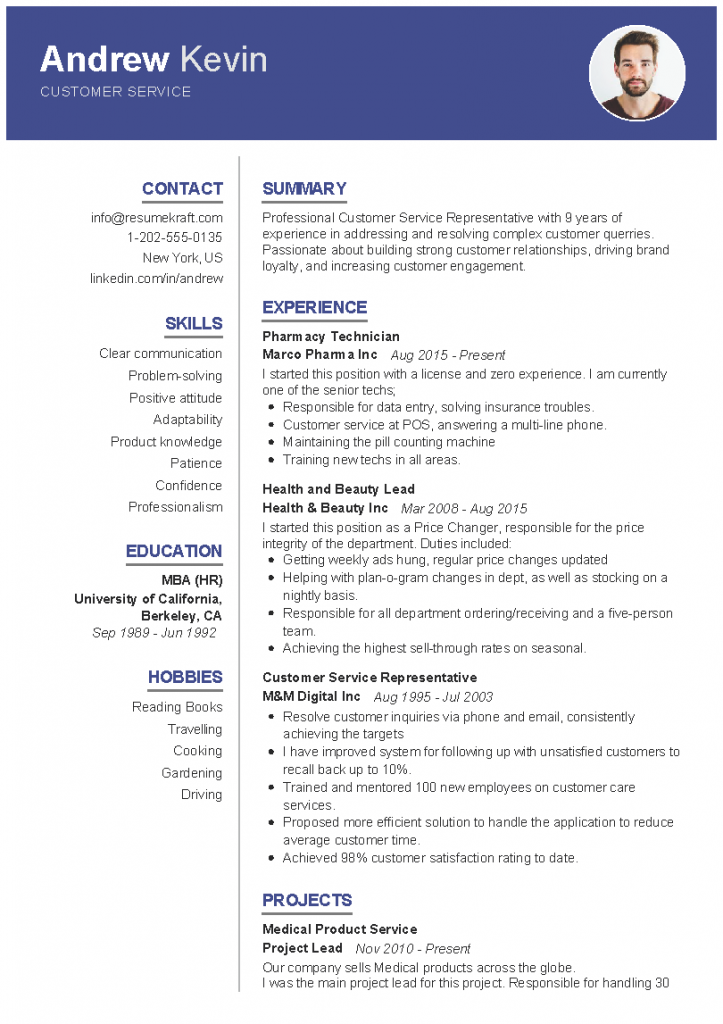 27. Multi-lingual Resume Template
The Multi-lingual Resume Template is an excellent choice for individuals who are proficient in multiple languages. This template provides a section to detail your linguistic skills and the professional contexts in which you've used them. It's a great fit for roles that require communication in diverse languages.
How to Write a Compelling Resume: Top Tips
Crafting an impressive resume isn't just about choosing the right template. It's about how you present your skills, achievements, and experiences. Below are some helpful tips to guide you in creating a resume that stands out in the crowd.
1. Understand the Job Requirements
Before you start writing your resume, thoroughly read the job description and understand what the employer is looking for. Identify the key skills, qualifications, and experiences required for the role, and tailor your resume to highlight these aspects.
2. Use a Professional Format
Choose a clean, professional-looking format for your resume. It should be easy to read, with clear sections and headings. The most commonly used resume formats are reverse-chronological, functional, and hybrid, which is a combination of the first two. Choose a format that best highlights your strengths and relevant experiences.
3. Prioritize Your Content
Lead with your strengths. If you're a recent graduate, your education and internships might take precedence. If you're an experienced professional, your past roles and accomplishments should be up front. Customize your resume for each job application, emphasizing the most relevant information.
4. Highlight Your Accomplishments
Instead of merely listing your duties in previous jobs, focus on your accomplishments. Use quantifiable data whenever possible. For example, instead of saying "Managed a team of salespeople", say "Managed a team of 10 salespeople and increased annual sales by 15%".
5. Use Action Verbs
Begin bullet points with action verbs like "led", "managed", "developed", "initiated", etc. These words make your resume more dynamic and showcase your active role in your experiences.
6. Include Relevant Keywords
Scan the job description for specific skills, tools, or qualifications mentioned and incorporate these keywords into your resume. Many companies use automated tracking systems (ATS) that screen for these keywords, so this step can help ensure your resume makes it past the initial screening.
7. Keep It Concise
Aim for a concise, one to two-page resume. Hiring managers typically only spend a few seconds reviewing each resume, so keep it short and to the point. Avoid including irrelevant information.
8. Proofread
Finally, don't forget to thoroughly proofread your resume. Spelling mistakes, typos, or grammatical errors can make you seem unprofessional and can be an immediate deal-breaker for many employers.
Creating a resume is a delicate balance between providing enough information to demonstrate your qualifications and keeping the document concise and easy to read. By following these tips, you can craft a compelling resume that effectively communicates your professional story and leaves a lasting impression on hiring managers.
Conclusion
Creating a well-structured, aesthetically pleasing, and engaging resume is your first step towards landing your dream job. From choosing the perfect resume template to understanding how to effectively present your skills, achievements, and experiences, there's a lot that goes into this seemingly simple document.
With the Top 27 Simple Resume Templates Free Download, we've got you covered on the design front. Whether you're a seasoned professional, a fresh graduate, a creative artist, or a multilingual expert, there's a template tailored for you. Remember, a template is only a starting point—customization is key.
Couple the perfect resume template with our expert tips on writing a compelling resume, and you've got yourself a powerful tool that can make a great first impression on potential employers. Highlight your accomplishments, use the right keywords, keep your content concise, and most importantly, tailor your resume to the job requirements.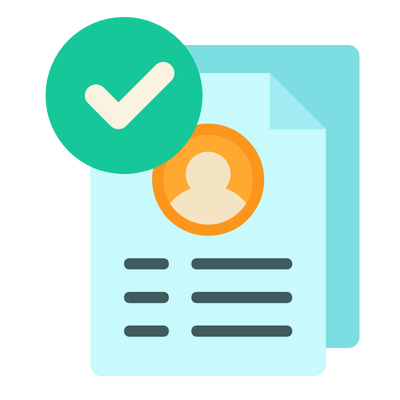 Build your resume in 5 minutes
Our resume builder is easy to use and will help you create a resume that is ATS-friendly and will stand out from the crowd.
Recommended Reading: