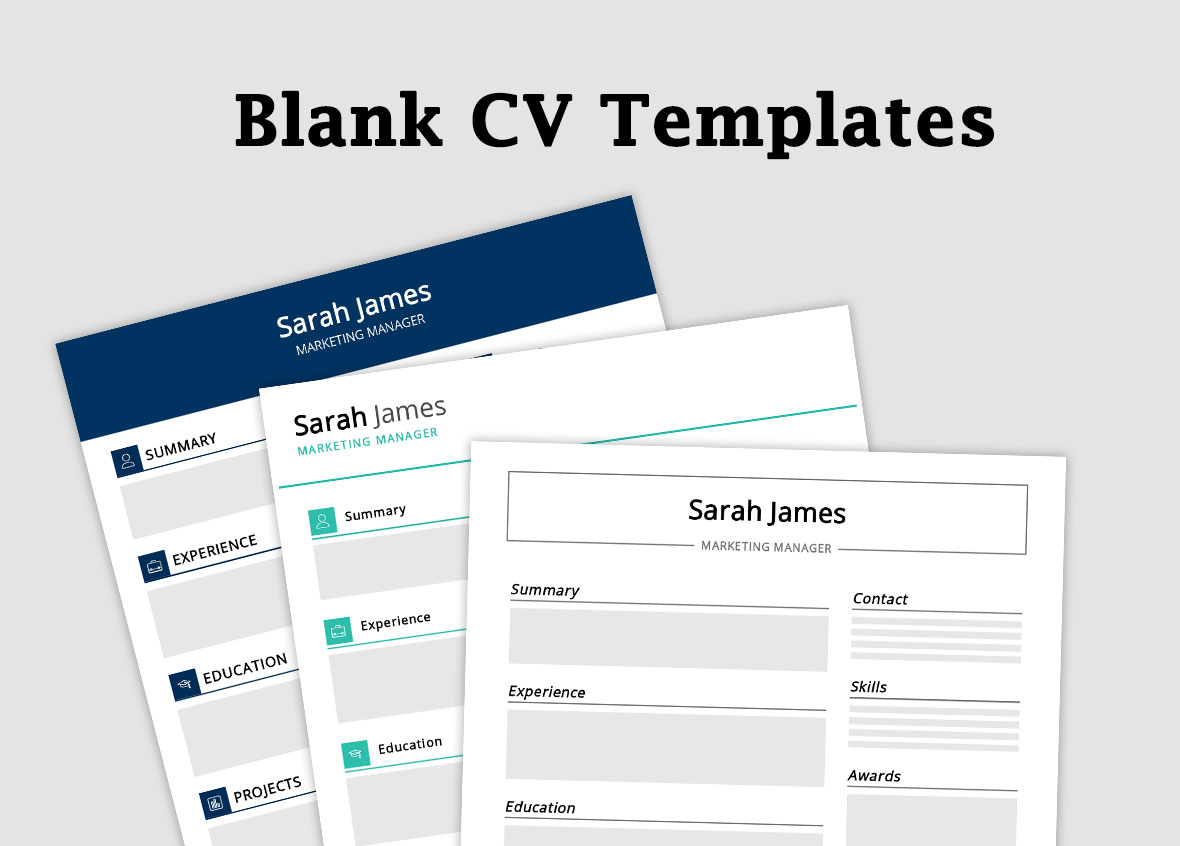 Writing a CV from scratch can be a daunting task; that is why many people struggle to create their own. Thankfully, you can use a blank CV template given below. CVs can be easily customized and made to suit the needs of the person who needs to use them. When in need of a CV, try creating one from scratch and modify it according to your abilities.
A CV is one of the most important things in your job hunt, as it acts as a summary of who you are and what skills you bring to your prospective employer. A CV is usually sent along with an application or covering letter. With so many CVs to sift through these days, employers often need a person's experience written in a particular format before they can decide whether or not they want to invite them for an interview.
Do you think where to start? Alright, we have a huge collection of blank CV templates for you. These CV templates are free for you to download and print out.
Download blank CV samples for free: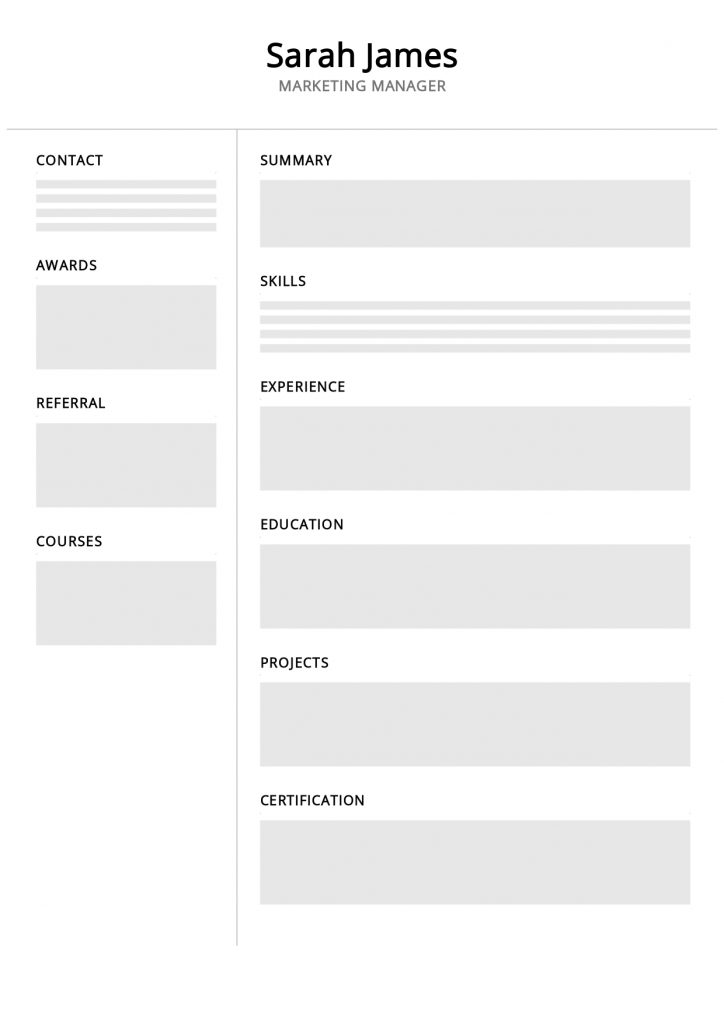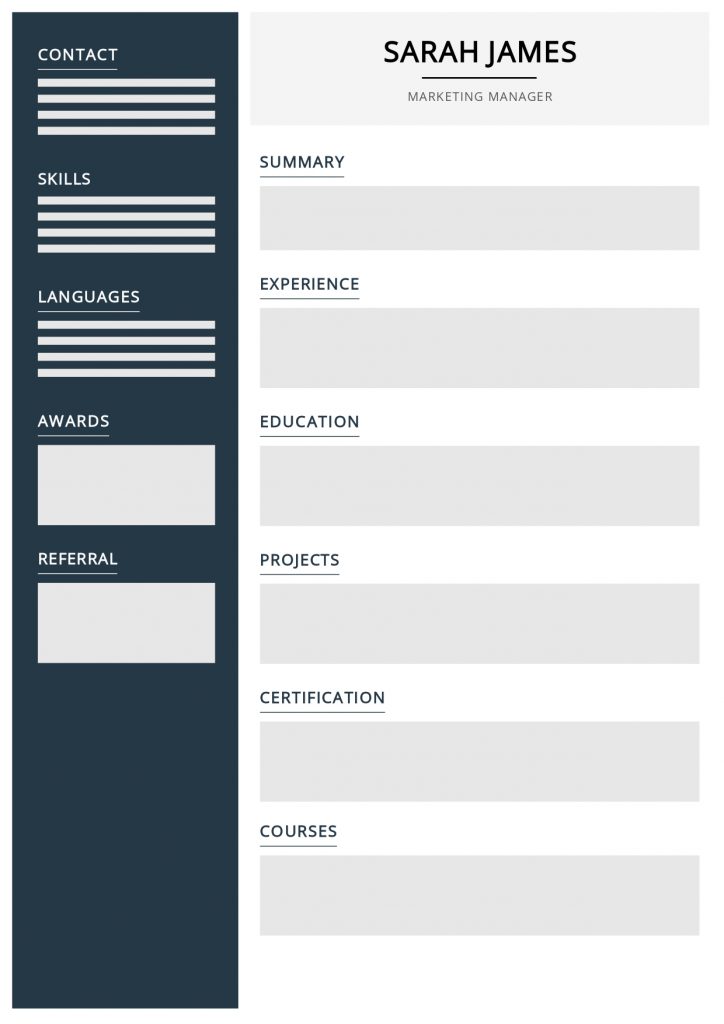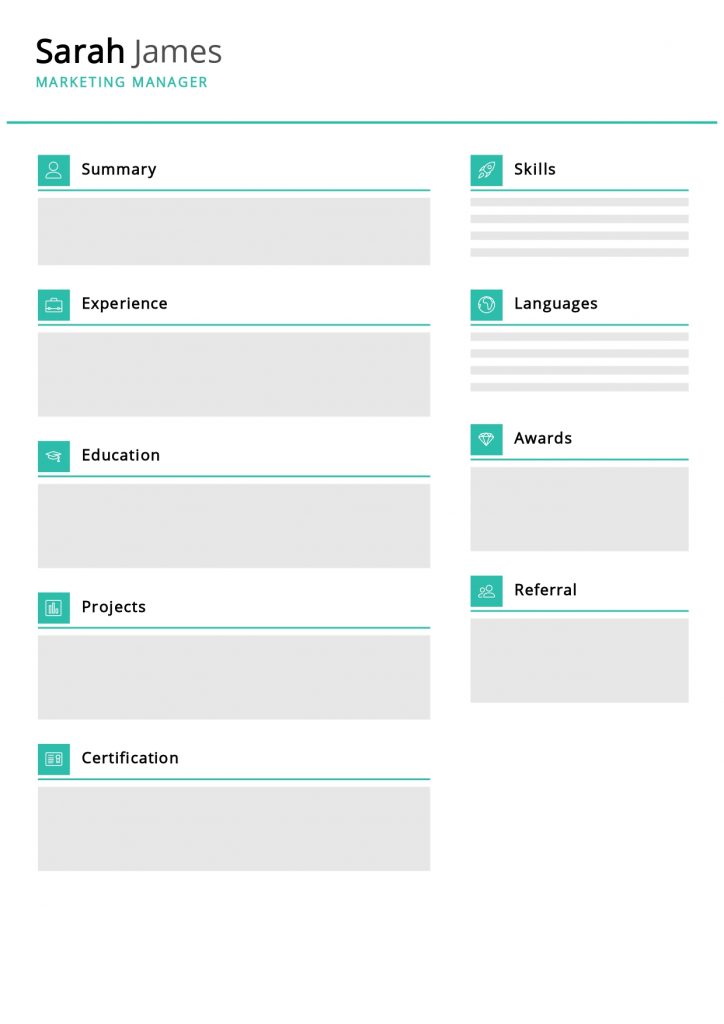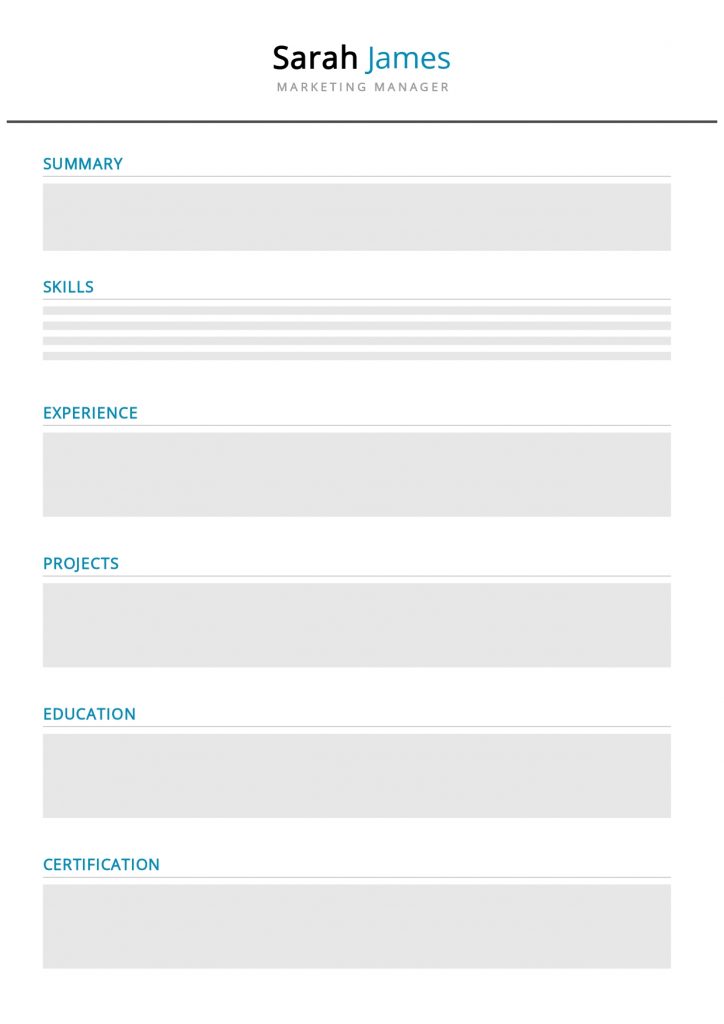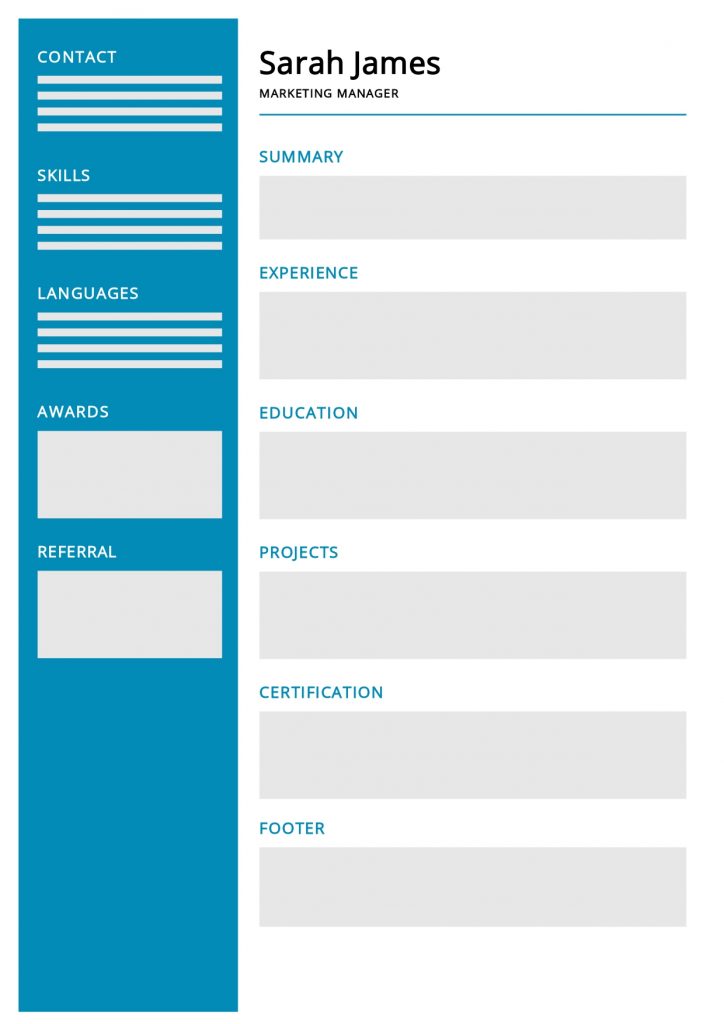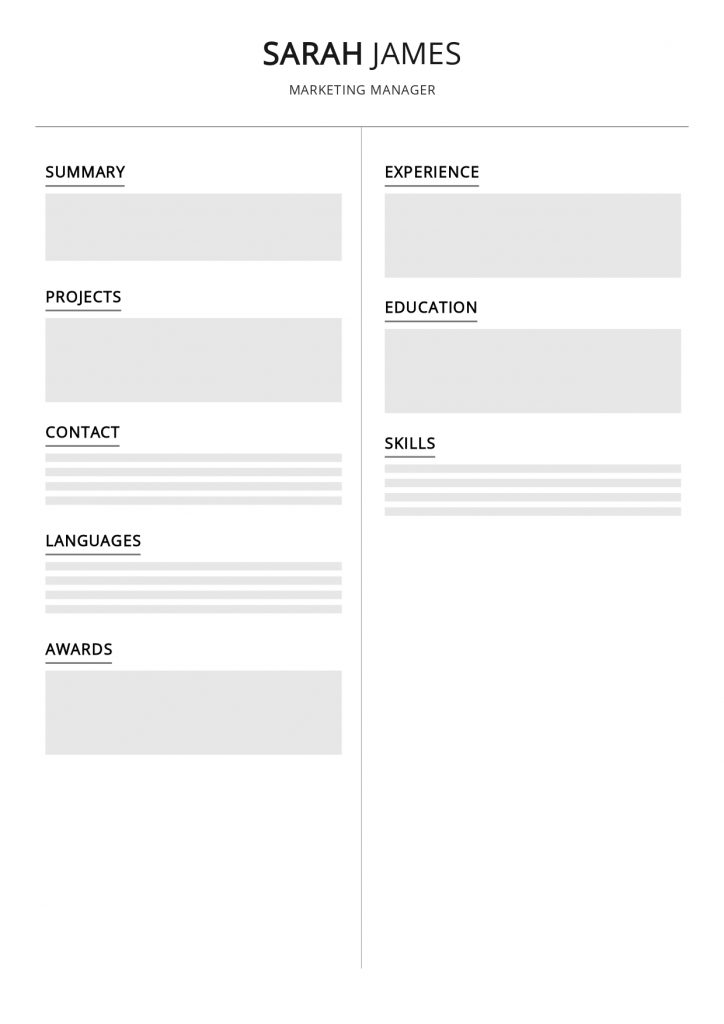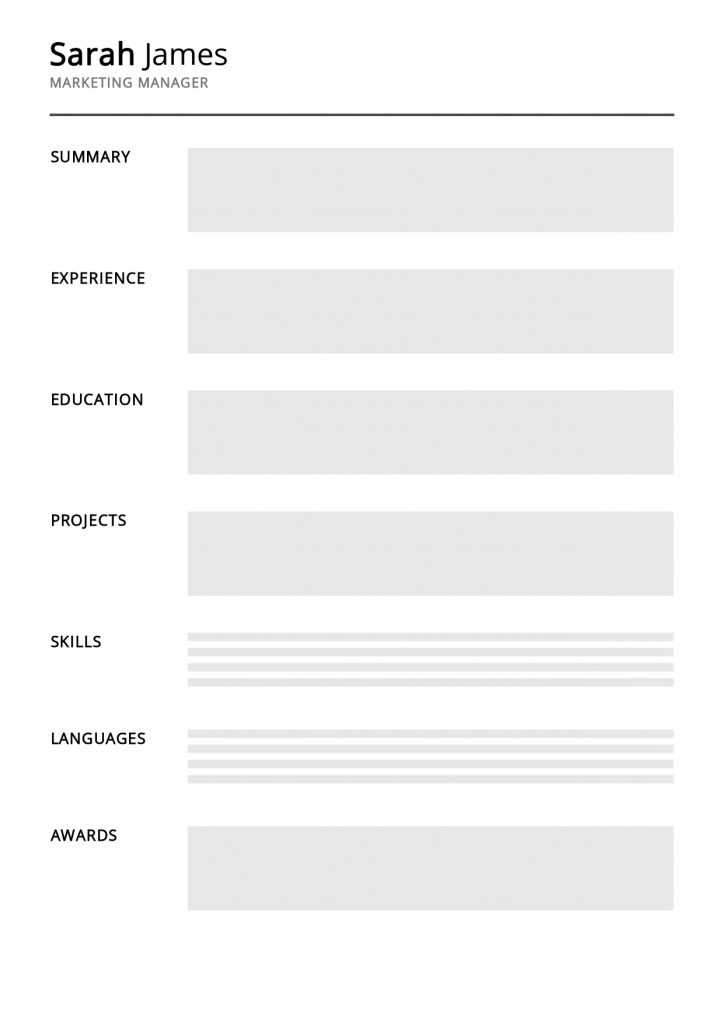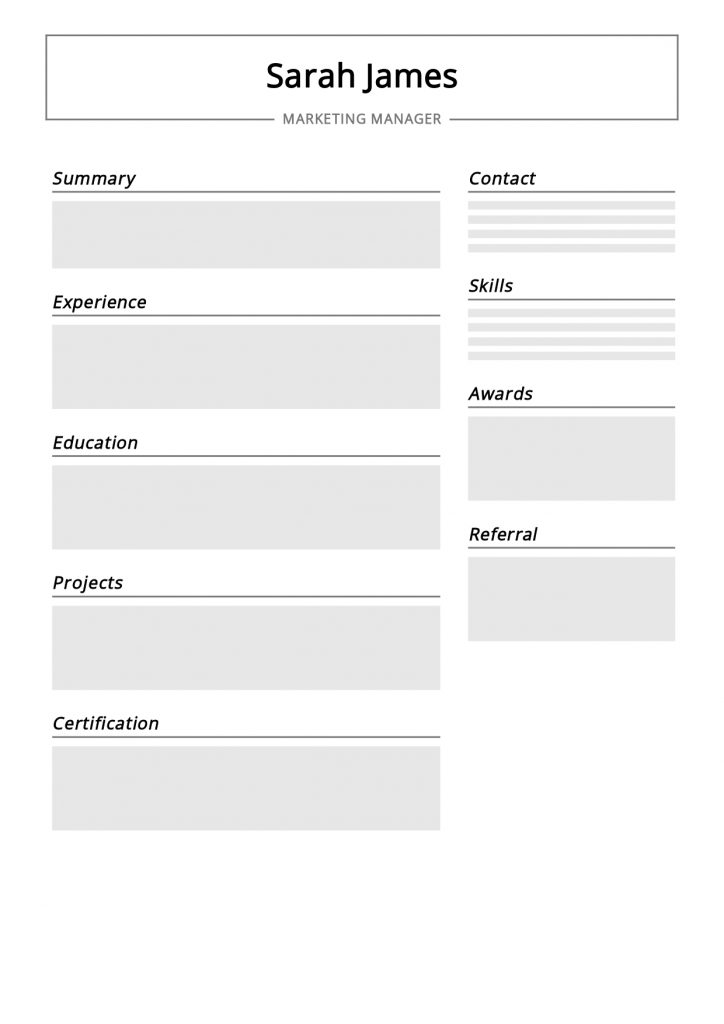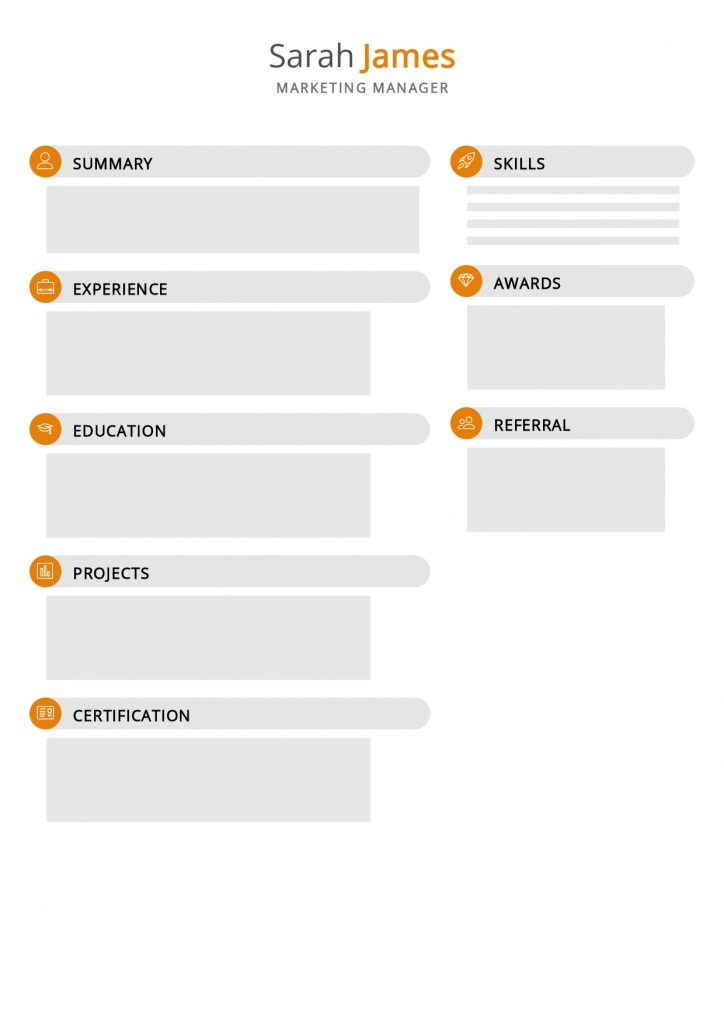 Blank CV format download:
This free Cv template is bundled with all the skills and experience that are relevant to the job you are applying for. It has been formatted in such a way that it highlights all the important things like education, work history, and volunteer experience. The template can be used by both managers and individuals who are looking to improve their CV in order to apply for jobs.
The above mentioned are the important things you need to think about when creating a CV, but what do you do if you don't know where to start? That's where a blank CV template can really come in handy. These templates give you the bare bones of what most employers are expecting when they receive an application. You can use this blank format as the basis for putting together your own CV, allowing you to create something that is unique and special for each job that you apply for. Many employers will be looking for your experience, qualifications, and skills. You could have a CV that is identical to a hundred others, but the difference is that it will stand out from the crowd of competition by being different and displaying the things employers like to see in good CVs.
The following blank CV template can be used as you would your own CV. This means that what you put into each section will completely depend on what you want to highlight in each particular instance. This is a very flexible template that allows you to change the sections and move around information as you see fit. This template can be used by someone applying for a variety of jobs, from management positions to junior ones. The chances are you will be able to adjust this Cv template to suit your situation.
Check out our cv builder for help.
Steps to creating a CV from scratch:
Present yourself to the best of your abilities. Include all the things that make you stand out from the rest, such as awards you have received when you were younger and extracurricular activities.
List all your education and training experiences, but make sure that this information is presented in a way that looks neat and organized. Prepare to include information about classes, take note of coursework and other educational achievements, like awards or scholarships. If you have done professional training or workshops, be sure to include them in your CV also.
List all relevant experience; don't be shy about including any job posts that you have that are relevant to the job position you are now applying for. Make sure that you list all your previous employers and the dates of employment, and make sure your record of attendance is good at every place you were employed.
Also include all your volunteer experience, which are usually significant and make a great additional professional element to your profile.
Hyperlink other relevant websites, like LinkedIn or Facebook if you have them listed on your resume, as well as any other places where you may have listed yourself previously. Try to keep things clear, concise and organized.
Include any relevant certificates you may have; these should be listed in a way that is easy to read for the employer reading through the CV for the first time.
Include interests and hobbies that relate to the job you are applying for.
Have a person or friend proofread your CV, and get their feedback before sending it out to any potential employers.
CV structure:
CV (Curriculum Vitae) is a document that briefly includes all your educational qualifications and work experience. It is the first thing an employer will see about you, so be sure to use a CV format that looks neat and well-written. It should be short and concise and must highlight your strengths when applying for a job. Some important points to remember about CV writing include:
Name & Contact Details: At the top of your CV, write your full name in a bold font. Below this, provide a short version, or nickname. Also, include your address and telephone number in the same section.
Personal profile statement: Followed by your contact details, you should start a short niche about yourself. Include what part of the world you were born in and other information that helps the employer understand who you are. For programmes which last up to two years, it is vital that you discuss why you want to be there. Why do you want the project or job? What do you have to offer? A long-term commitment will increase your chances of getting an interview.
Education: List all your educational qualification first. This section should include your high school or college education including the dates that you attended these institutions. If you have completed any course at an institution that is not a university or college then it should be mentioned here also.
Employment history: List your full previous work history. Include the date you started working, your role, status and the company where you worked. List only employers that are relevant to your current job hunt.
Achievements: A list of achievements on a cv you have worked on would be good. Briefly explain what you did and the results you achieved.
References (Optional): If you have references, mention them here. You can also use it as a contact option to refer to in your CV if necessary. The reference section is best kept brief and short, so it doesn't take too much time out of the CV format itself.
Hobbies: If you have any hobbies on a CV that contribute to being well rounded then add them here also. Put them in a separate section from your education section so the employer does not take it for granted that these activities are related to the job you wish to apply for.
Frequently Asked Questions
1. What is a Blank CV Template?
The Blank CV Template is a document that outlines an individual's skills, qualifications, and experience in a clear and concise manner. It is commonly used in the job application process, and is also a valuable tool for networking.
2. How do I create a Blank CV Template?
There are a few ways to create a Blank CV Template. One way is to use a word processing program such as Microsoft Word, and another is to use a online template.
3. How do I fill out a Blank CV Template?
When filling out a Blank CV Template, be sure to include your contact information, work experience, education, and skills. Be sure to tailor your Blank CV Template to the specific job you are applying for.
4. What should I include in my Blank CV Template?
When creating a Blank CV Template, be sure to include your contact information, work experience, education, and skills. You may also want to include a personal statement, and/or a list of hobbies and interests.
5. How do I format my Blank CV Template?
There is no one-size-fits-all answer to this question. However, it is important to format your Blank CV Template in a way that is clear, concise, and easy to read.
6. How can I make my Blank CV Template into professional CV?
There are a few ways to make your Blank CV Template more professional. One way is to use a more sophisticated format, or to include additional information such as publications, awards, and professional memberships.
Conclusion:
As you can see, creating a good CV is not an extremely difficult process. The main thing here is to start off right by making sure that you know the job you wish to apply for and then create a CV that highlights all the relevant information to the employer so they will be impressed with your experience. A well-written Cv will mean that your application is more likely to be selected for an interview, and even if it doesn't get selected, there will be no negative mark against your name.
Recommended Reading: